Sources: Samsung's Galaxy Tab 3 Will Have Intel Atom Inside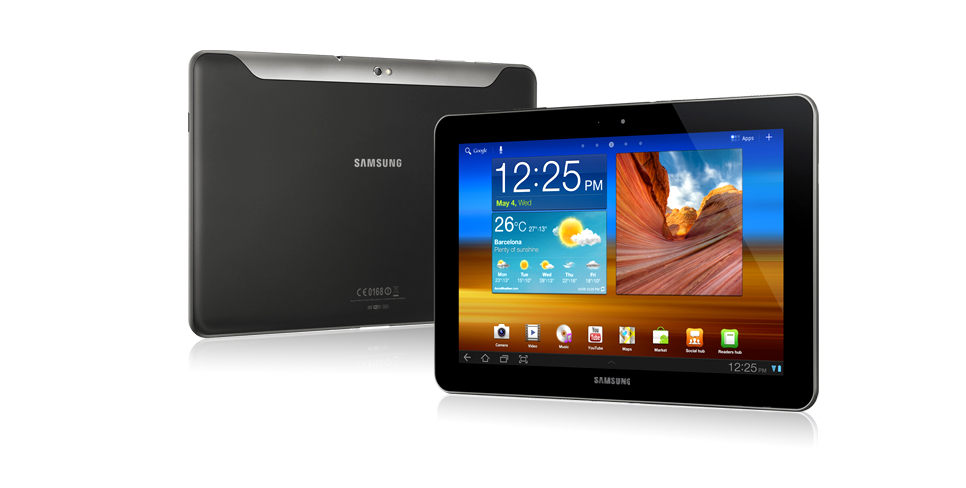 If Intel (NASDAQ:INTC) wants to prove it has staying power in a post-PC world, it needs to get more of its chips in high-profile tablets. Sources have confirmed that Intel is taking a step into the winner's circle by teaming up with Samsung on its new Galaxy tablets. According to VentureBeat, the Intel Atom will be the processor of choice for the Tab 3, though Samsung could have used its own chip to power the device.
The third-generation Galaxy tablets, which run the Android OS from Google (NASDAQ:GOOG), is a step up for Intel and its Atom chips. Previously, the Atom could be found in several inexpensive PCs and some tablets running Microsoft's (NASDAQ:MSFT) Windows 8. Latching on to the wildly popular Galaxy line will increase exposure and test the Atom's processing ability on the biggest stage yet.
For Intel, the company desperately needed a breakthrough in the mobile sphere as it tries to fight its way back to relevance. Though it can still claim a measure of success in the realm of servers, Intel's mobile efforts have not been a success as of yet. The company hopes that tablets are the way back between the Samsung Galaxy model and the "ultrabooks" that will feature its Haswell chip.
Since Haswell is the newest Intel chip, there is even more riding on the processor behind the Windows 8 tablets and hybrid notebooks. Haswell, which will be in devices shipping later on this year, delivers better performance while using significantly less battery power in tablets. After a bug was identified in the earliest release, Intel solved the problem and got its high-powered chip back out to clients.
Samsung is by no means going exclusively with Intel chips for the third-generation Galaxy tablets. According to Gigaom, only one tablet has been confirmed, with others expected to run Samsung's Exynos chip. Why would there be an incentive for Samsung to use an Intel processor rather than its own? Kevin Tofel speculates that Samsung may have gotten a great deal on the Atom chips and figures to use Exynos processors in Galaxy smartphones, which sell far better than the tablets. No matter what, Intel is undoubtedly celebrating a victory.
Don't Miss: More iOS 7 Redesign Clues Emerge.