Southwest Airlines Brings New TV Service, GlaxoSmithKline Employees Detained in China, and 3 More Hot Stocks
Southwest Airlines (NYSE:LUV): Southwest has partnered with DirecTV (NASDAQ:DTV) to offer 14 free channels in-flight, in which DirecTV will be able to deliver targeted advertising during the broadcasts. While the model is unique to the industry now, it could be yet another channel for airlines to bring in peripheral revenue.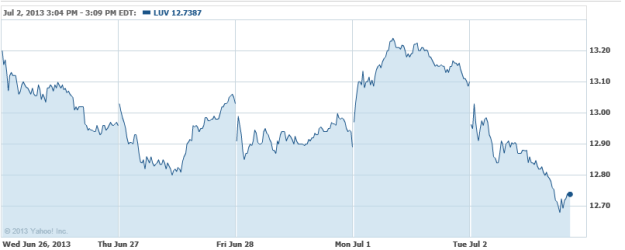 GlaxoSmithKline (NYSE:GSK): For reasons that have yet to be unearthed, Chinese authorities have detained GlaxoSmithKline staff in Beijing, Shanghai and Changsha, including a senior foreign finance executive. Apparently, there are a handful of potential reasons for the action, such as Glaxo's internal investigation into the possible bribery of doctors, the use of fake data in a research report, and a U.S. probe into the company.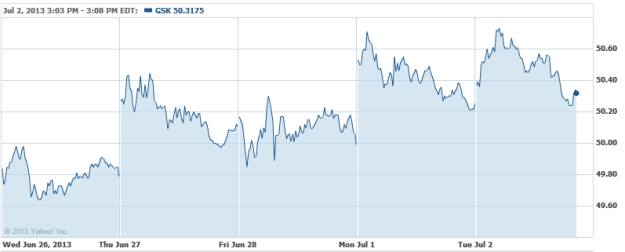 US Airways Group (NYSE:LCC): A coalition of 19 state attorney generals, led by the Texas AG, is joining the U.S. Justice Department's investigation into the $11 billion merger between US Airways and  AMR. The states have a vested interest in the outcome of the investigation, and are concerned that either that they'll lose a hub, or that there will be service cutbacks to smaller cities. The merger triggered antitrust concerns over its  dominance at Reagan National Airport outside Washington D.C.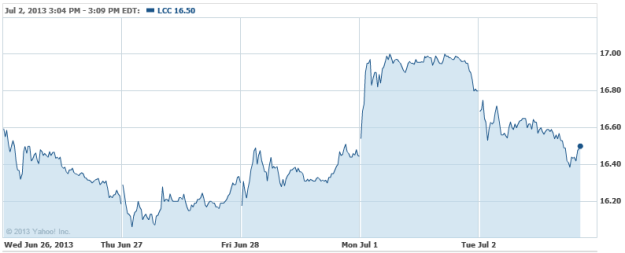 Capital One Financial (NYSE:COF): Capital One has announced a $1 billion share repurchase program, though it is subject to the closing of the sale of its Best Buy private label credit card portfolio. The buyback has already been approved by the federal government, based on the outcome of the Best Buy sale.

General Motors (NYSE:GM): GM's momentum this year continued throughout June with a 6 percent gain in sales, well above estimates that pegged the figure at 1.3 percent. Crossovers rose 9 percent, trucks, vans and SUVs swelled 8 percent, and car sales grew by 4 percent. Cadillac sales rose 38 percent, after posting similarly impressive gains in May, with the new ATS and XTS both selling impressively. The Chevy Cruze, in the meantime, set a sales record. Weaker performance from GMC and Buick offset even further gains overall, but with the 2014 Silverado due this month, it's likely that GM will continue to grow.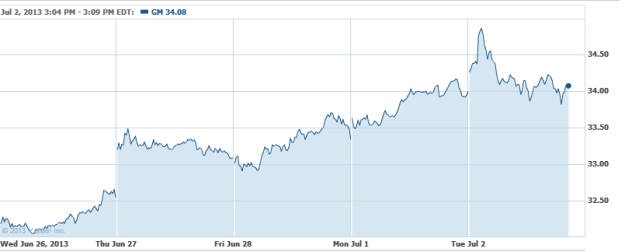 Don't Miss: BP's Whiting Refinery Almost Up and Running.