S&P 500: Check Out the 10-Year Yield
Tensions were high before the market opened on Friday following the severe two-day selloff following the FOMC meeting and press conference on Wednesday. Moreover, Friday was a quadruple witching day, which explains the huge spike in volume in the S&P 500.
Intraday price volatility was high with a range of 1.36 percent, but that was much lower than Thursday's 2.54 percent range, and it was fairly evenly spread around yesterday's close. The intraday high was up 0.69 percent in the first 15 minutes of trading, and the low was 0.66 percent at 11:30. The index closed with a modest gain of 0.27 percent but fell 2.11 percent for the week, the second worst week of 2013, besting the week of April 15 by 0.006 percent (yes, that's three decimals).
On Friday the equity indexes, despite witching expirations, played second fiddle to the bond market. Here is daily snapshot of the 10-year Treasury yield index, which has risen from 1.631 percent on May 2 to 2.514 percent on Friday. That 88 bps increase is a rise of 54 percent, but it's the huge spike following Wednesday's FOMC that is particularly disturbing. The US Treasury put today's 10-year yield close at 2.52 percent.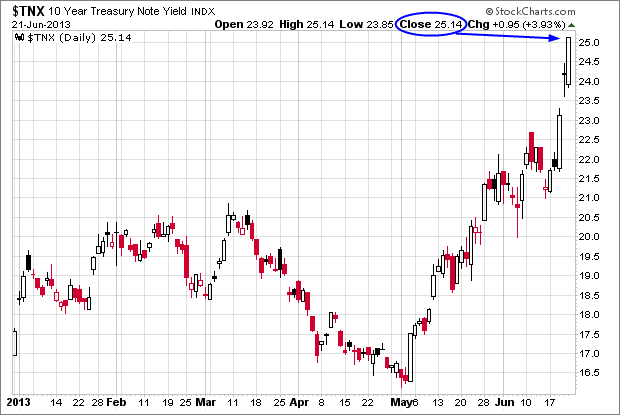 Here is a 15-minute look at the S&P 500 over the past week.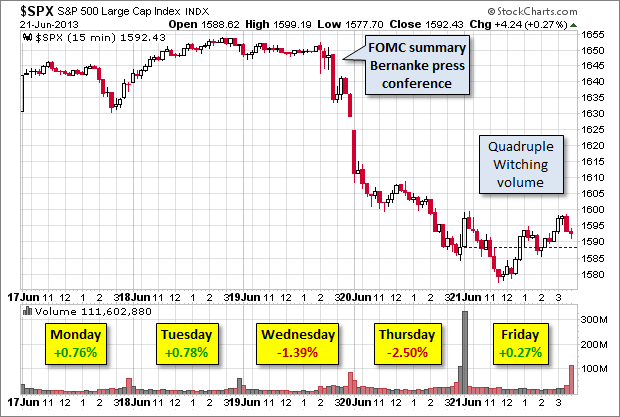 Volume in the S&P 500 was largely a result of the expirations trade: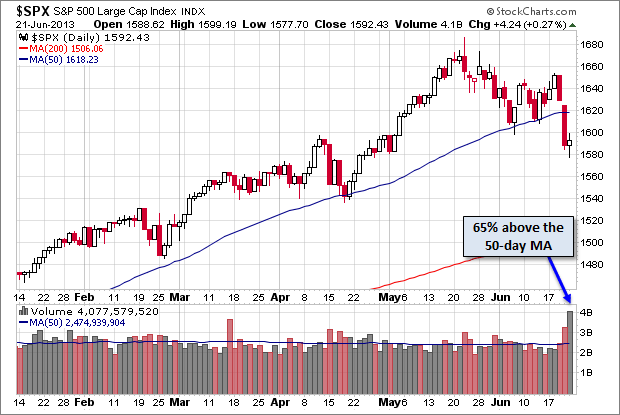 The S&P 500 is now up 11.66 percent for 2013 and 4.60 percent below the all-time closing high of May 21.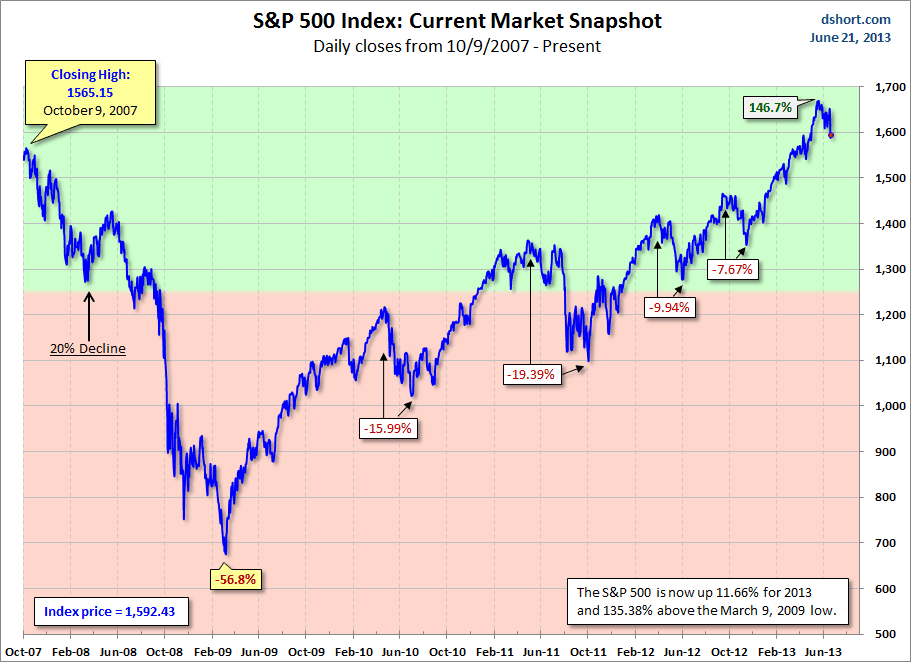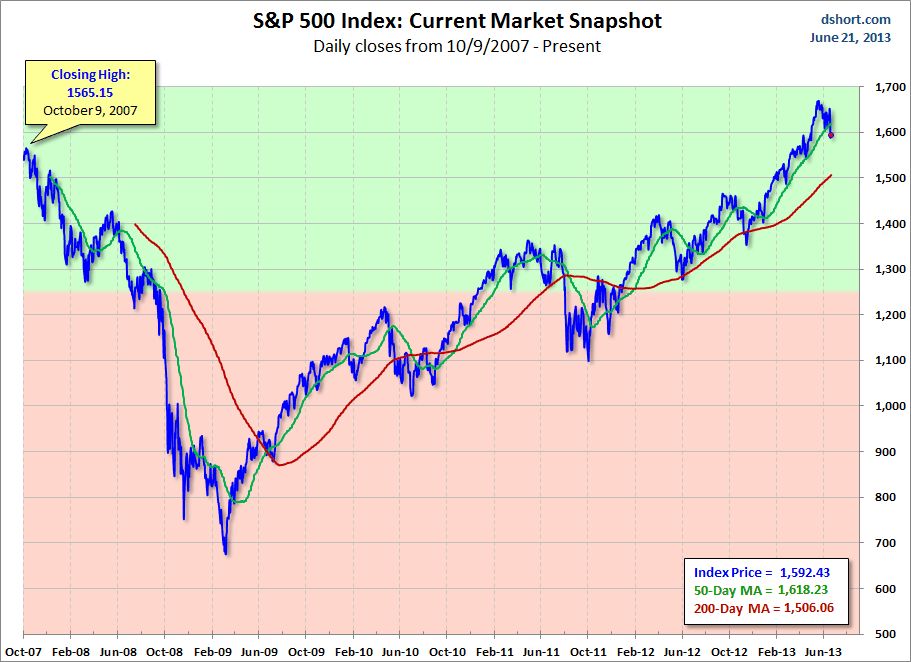 For a better sense of how these declines figure into a larger historical context, here's a long-term view of secular bull and bear markets in the S&P Composite since 1871.
Doug Short Ph.d is the author of dshort at Advisor Perspectives.
Don't Miss: Will Morgan Stanley's New Buy Change the Bank for Good?