S&P 500: Did the Fed Break the Four-Day Rally?
Before the market opened we learned that April CPI was a mere 1.06 percent and Core CPI was 1.72 percent, well below the Fed's target 2 percent-to-2.5 percent range. Housing starts were below consensus. Then at 10:30 a.m. the Philly Fed Business Outlook showed unexpected contraction. But the S&P 500 didn't seem to mind all that much. The index opened lower, but zigzagged in and out of the green until around 2:30. That's when San Francisco Fed President John Williams told a Portland audience that the Fed could reduce the pace of QE purchases as early as this summer and end the program late this year. The index closed the day with a loss of 0.50 percent, breaking a four-day rally.
NEW! Discover a new stock idea each week for less than the cost of 1 trade. CLICK HERE for your Weekly Stock Cheat Sheets NOW!
Here is a 15-minute view of the week so far.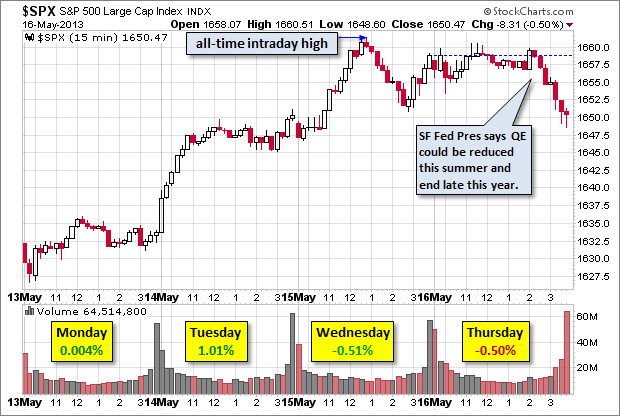 Volume increased with today's decline — about 8 percent above its 50-day moving average.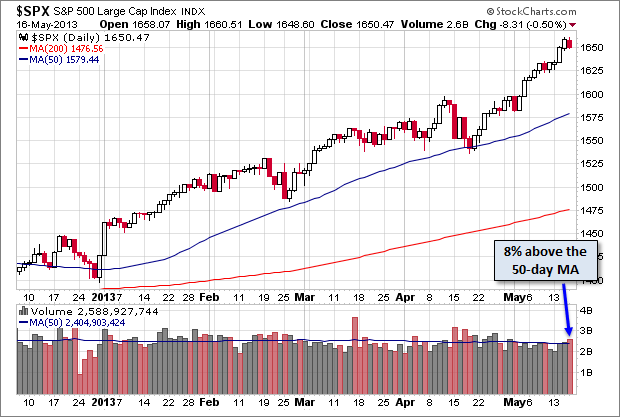 The S&P 500 is now up 15.73 percent for 2013 and 0.50 percent below the all-time closing high set yesterday.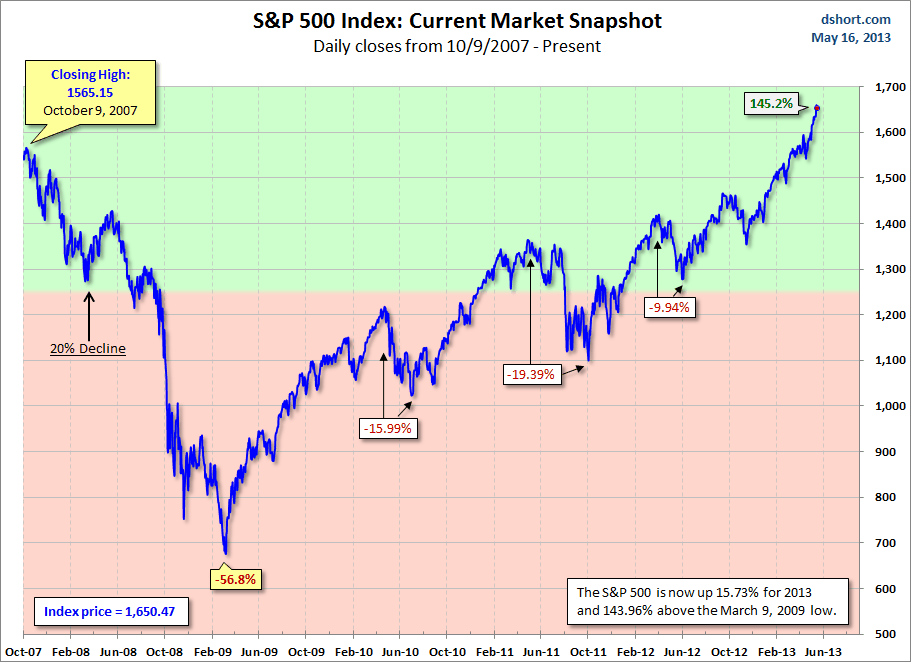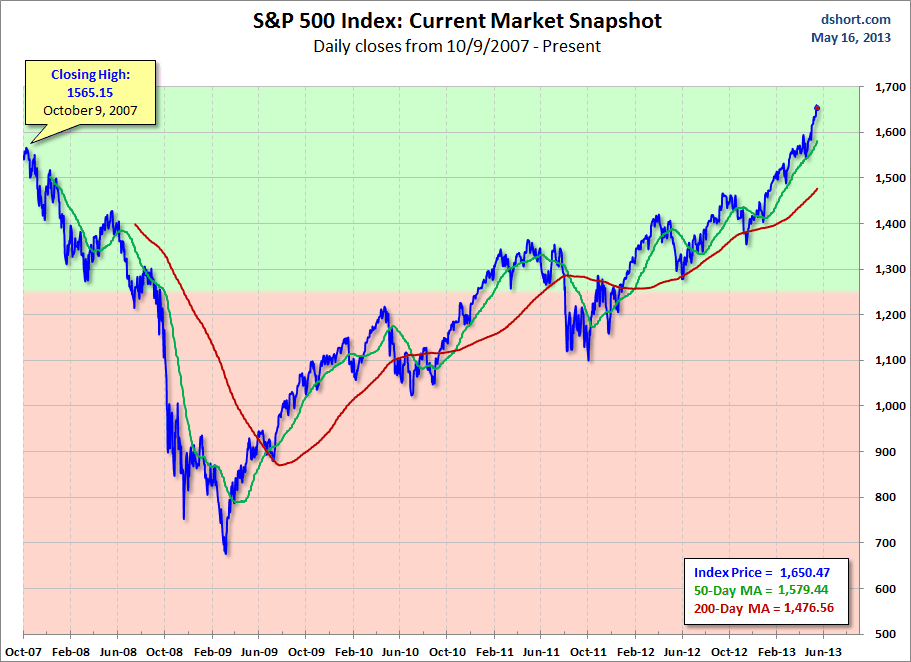 Don't Miss: Does Jamie Dimon Wield Too Much Power?