S&P 500 Goes Nowhere on Monday Malaise
Futures pointed to a slightly lower open, and that's what we got. On a day with no economic news, the S&P 500 stuttered for the first ninety minutes and then rallied to its intraday high, up 0.43 percent, at midday. It then sold off to its -0.13 percent intraday low at 2 PM. An afternoon effort to get back into the green met with little success, and the index closed the day with a fractional loss of 0.07 percent. Explanations in the popular financial press blamed today's malaise on Fed talk of tapering of QE and the fears of the "C" word (correction worries).
Here is a 5-minute look at today's action: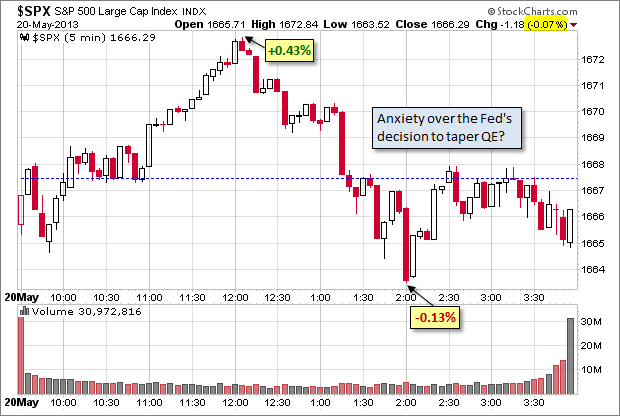 Volume today was 14 percent below its 50-day moving average, so market bulls can take comfort in the relative indifference to whatever motivated today's market malaise.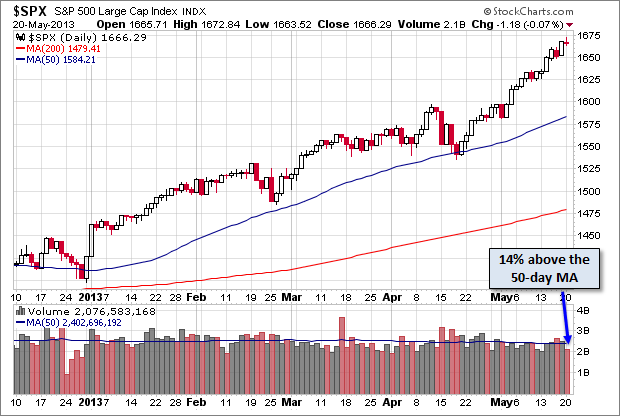 NEW! Discover a new stock idea each week for less than the cost of 1 trade. CLICK HERE for your Weekly Stock Cheat Sheets NOW!
The S&P 500 is now up 16.84 percent for 2013 and 0.07 percent below the all-time closing high of May 17.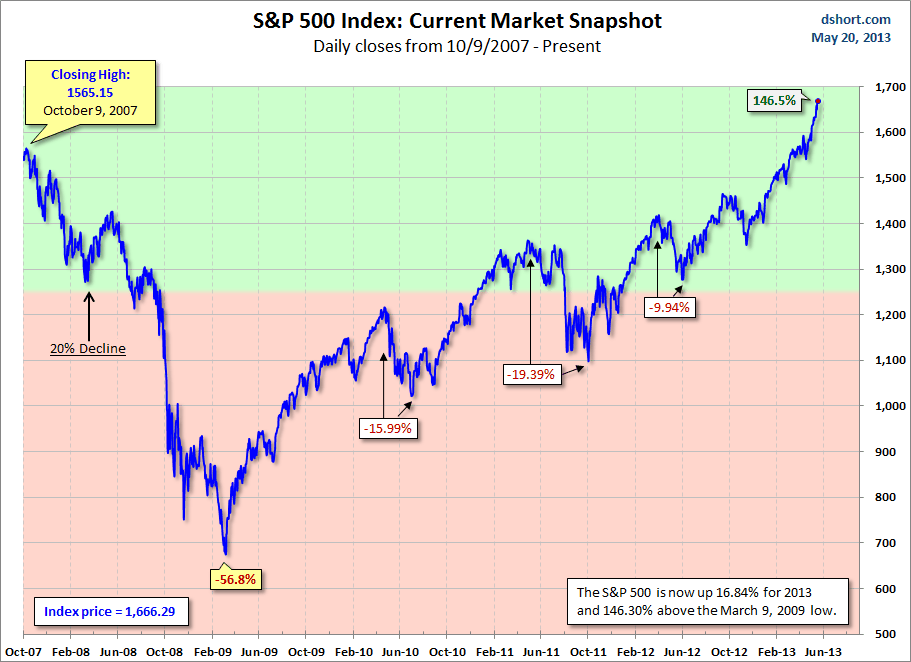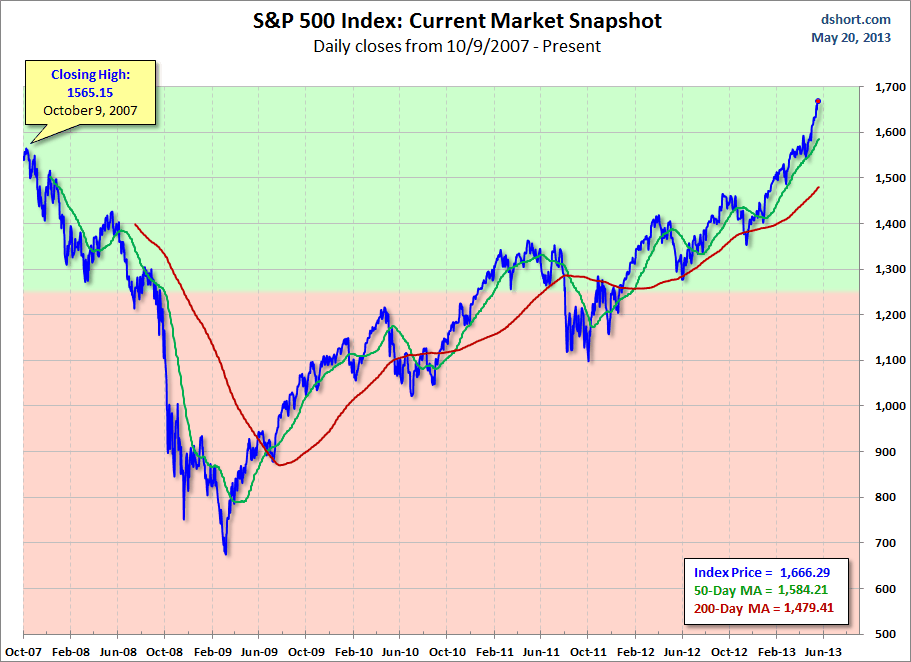 Doug Short Ph.d is the author of dshort at Advisor Perspectives.
Don't Miss: Is the IRS Corrupt or Just Incompetent?