S&P 500: Here's How the Rally Continued
Thursday marked the third day of gains (accompanied by more Fed jawboning) following Monday's selloff. The pattern of late in the S&P 500 is a rally at the open followed by a relatively narrow trading range throughout the rest of the day. Thursday's intraday high was a 1.05-percent gain at the end of the first hour of trading. The rest of the day was best suited to high-frequency trades as the index oscillated to its trimmed closing gain of 0.62 percent.
Meanwhile, the economic headlines were reasonably positive. Unemployment claims came in pretty much as expected, and there was nothing disturbing on the surface of the Personal Income and Outlays data, although Core PCE (the Fed's favorite measure of inflation) remains at its historic low and Real Disposable Personal Incomes haven't budged much in the past year.
Here is a 15-minute at the week so far: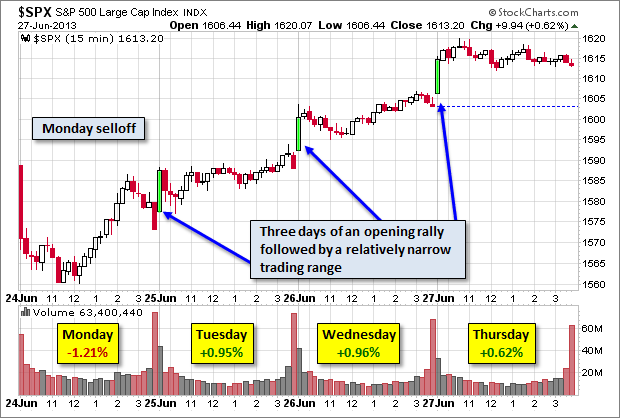 In the daily chart we see that the intraday high was right at the 50-day moving average, and the 0.62-percent gain was purchased with weak volume, about 11 percent below its 50-day moving average.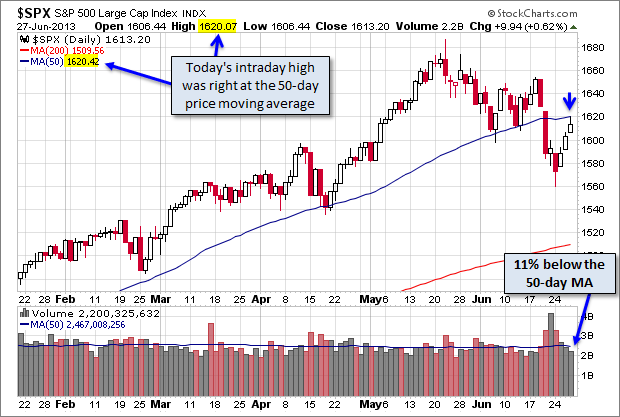 The S&P 500 is now up 13.11 percent for 2013 and 3.35 percent below the all-time closing high of May 21.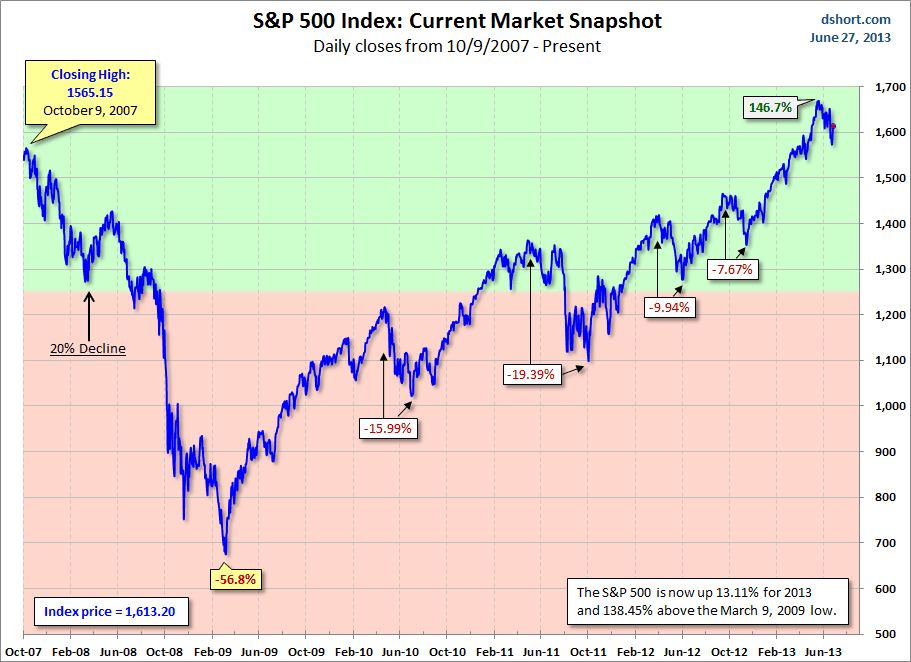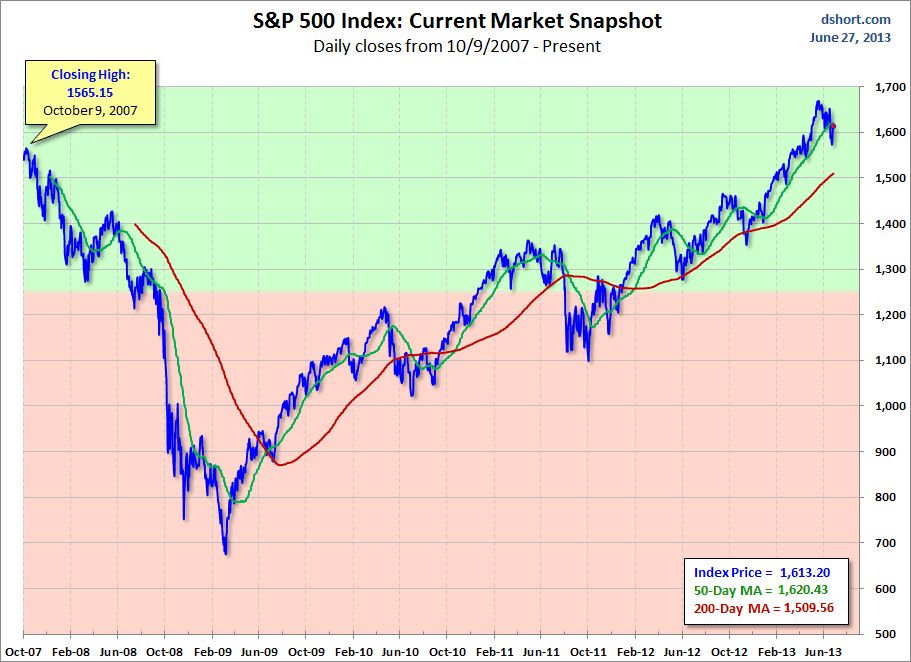 Don't Miss: The 8 Least Expensive States to Live in the U.S.
Doug Short Ph.d is the author of dshort at Advisor Perspectives.