S&P 500: It's the 11th All-Time High in 13 Sessions
Before the market opened we learned that the Producer Price Index showed the weakest year-over-year inflation in nine months, Empire State Manufacturing contracted, and Industrial Production surprised to the downside. The S&P 500 opened fractionally lower and hits its intraday low, off 0.10 percent, twenty minutes later. At 10 AM Homebuilder Sentiment showed improvement but is still below 50 (poor votes outweighed good votes). The index mulled the morning's data for about 45 minutes and then rallied to its intraday high, up 0.68 percent, during the lunch hour.
It gave up most of the gains during afternoon, but buying in the final hour lifted the 500 to its closing gain of 0.51 percent, its 11th all-time high in 13 sessions.
Here is a 10-minute view of the week so far. Of the three days, today was a day-trader's delight, with opportunities in both directions and a 0.51 percent closing gain for the longer term investor.
NEW! Discover a new stock idea each week for less than the cost of 1 trade. CLICK HERE for your Weekly Stock Cheat Sheets NOW!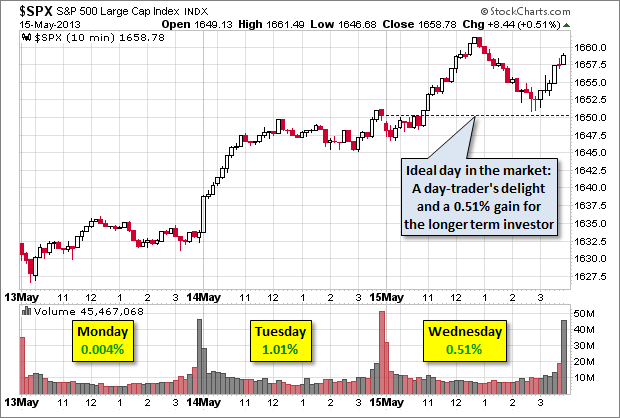 Volume was spot on its 50-day moving average: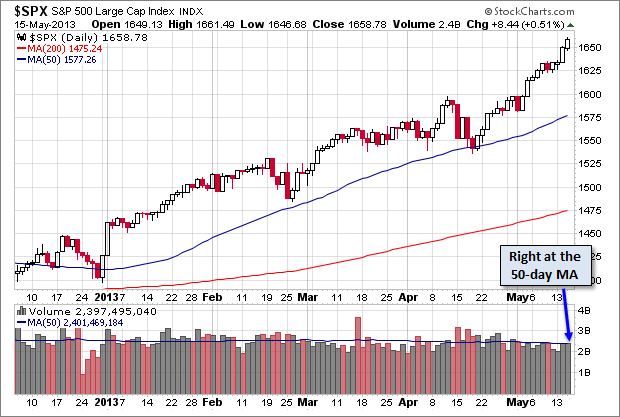 The S&P 500 is now up 16.31 percent for 2013: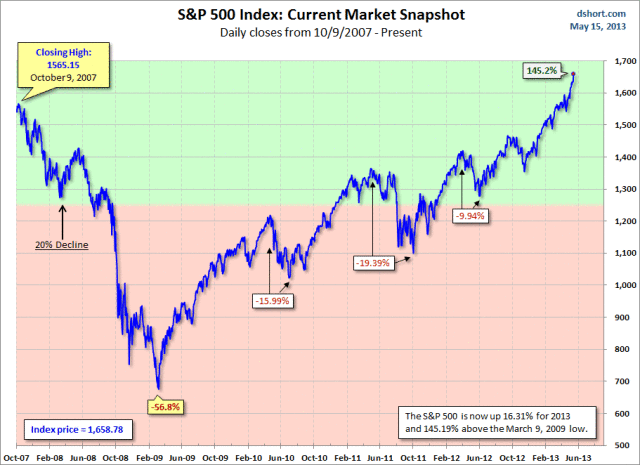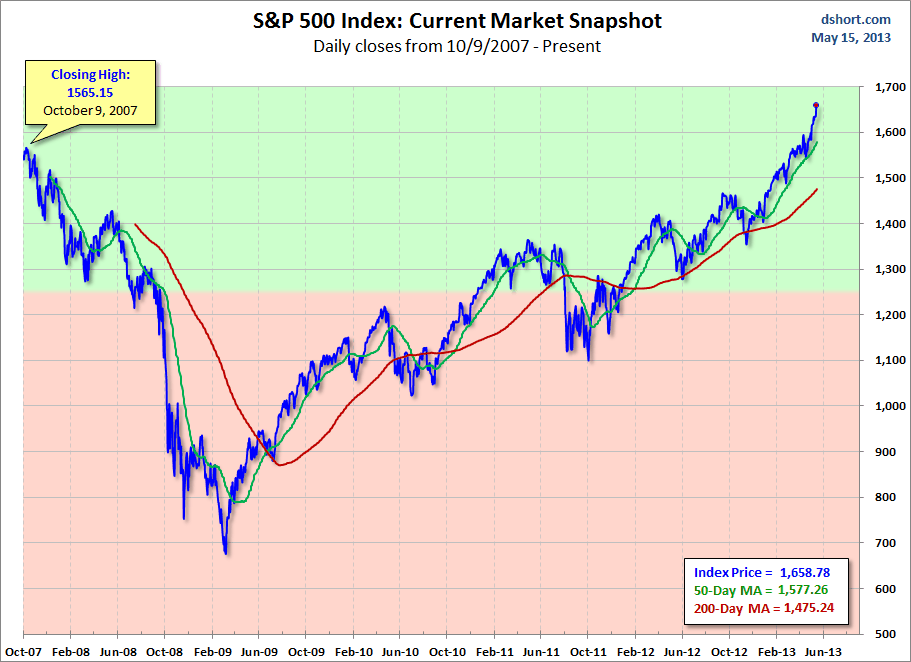 Doug Short Ph.d is the author of dshort at Advisor Perspectives.
Don't Miss: Inflation Takes a Chill Pill, Leaving Plenty of QE Wiggle Room.