S&P 500: Last-Minute Suspense, Then New High
This morning's initial unemployment claims came in much better than expected, and the S&P 500 opened high and continued in the same direction to the noon hour. After lunch the index traded in a narrow two-point range just below its intraday high, which was up 1.00 percent. The suspense, in the closing minutes, was whether the 500 would set a new closing all-time high. It did so in the absolute last minute of trading. The index finished with a gain of 0.94 percent and exactly two basis points above its previous all-time high set on Tuesday.
NEW! Discover a new stock idea each week for less than the cost of 1 trade. CLICK HERE for your Weekly Stock Cheat Sheets NOW!
Here is a 5-minute look at today: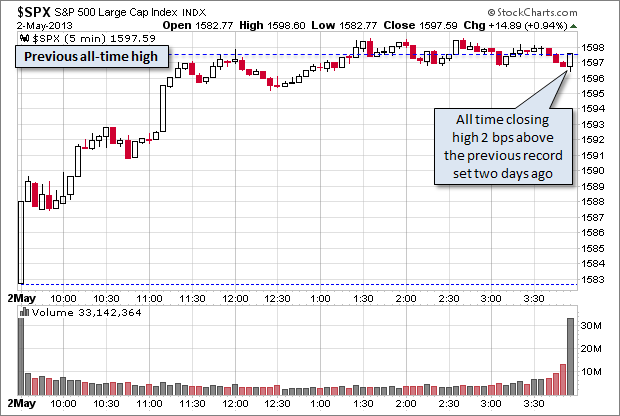 Here is a 15-minute chart of the week so far, which shows the nearly identical loss-gain performance of the last two sessions: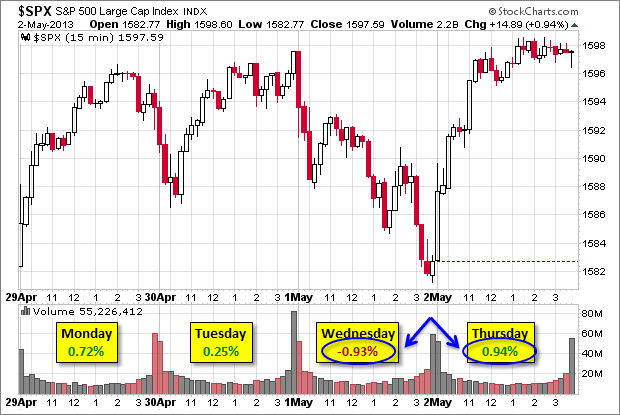 Volume, however, isn't providing much confirmation for the all-time high. Here's a daily chart of the SPY ETF, which probably gives a better sense of trader mentality than the index itself. Volume was 28 percent below the 50-day moving average.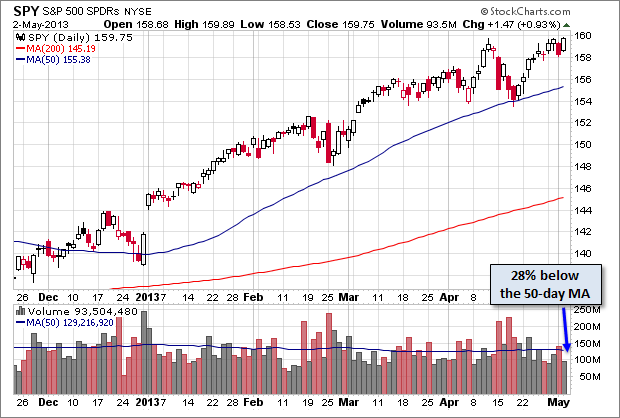 The S&P 500 is now up 12.02 percent for 2013.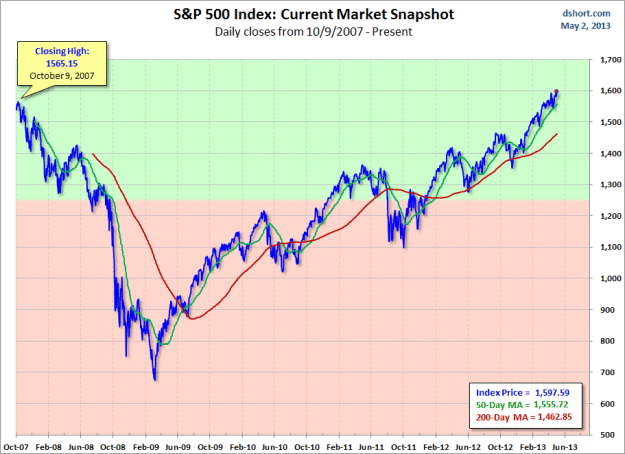 Don't Miss: Low Interest Rates Keep the Housing Recovery Alive.