S&P 500 Makes This New High in the Final 60 Seconds of Trading
The 10 AM factory orders came in a bit better than forecast, but by that time the US markets had already surged above last Thursday's all-time high. Why? Probably in the spirit of eurozone euphoria, as exemplified by today's gain of 2.13% in the EURO STOXX 50 index. The S&P 500 hit its intraday high, up 0.74%, at mid-morning. It then drifted slowly lower, with the slide accelerating shortly after 2 PM. A conspicuous drop in the final 30 minutes looked like we wouldn't see a new all-time high today. But trading in the final minutes led to a closing gain of 0.52% and pushed the index to a new all-time high of 1,570.25.
Here's a 5-minute view of today's action. That last five-minute spike doesn't tell the whole story. A one-minute chart would show that the index was one basis point shy of the previous high at 3:59 PM. The new high was made, literally, in the final minute.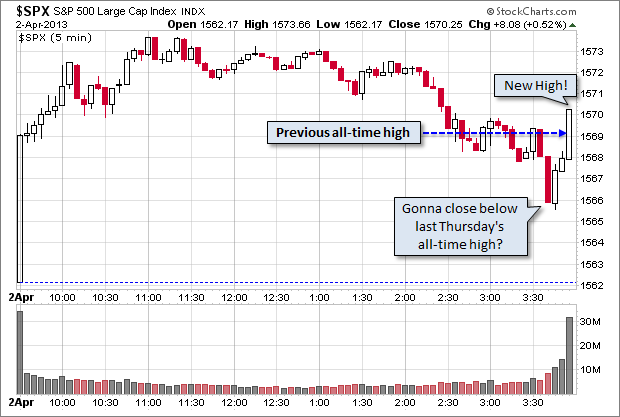 Here a daily chart of the SPY ETF (NYSEARCA:SPY). The volume in this ETF gives a better sense of trader mentality. Today's new high was on weak volume, 21% below its 50-day moving average.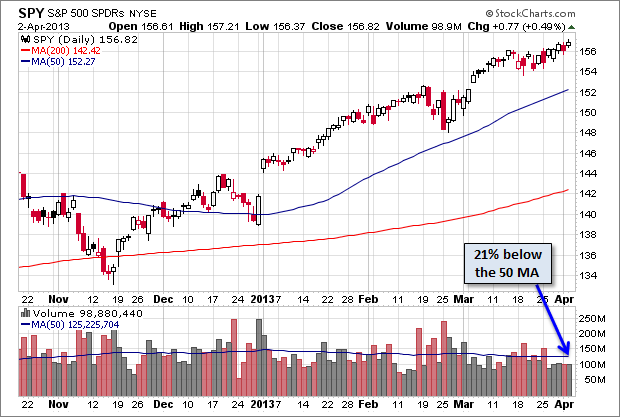 The S&P 500 is now up 10.10% for 2013, which is 132.10% above the March 2009 closing low.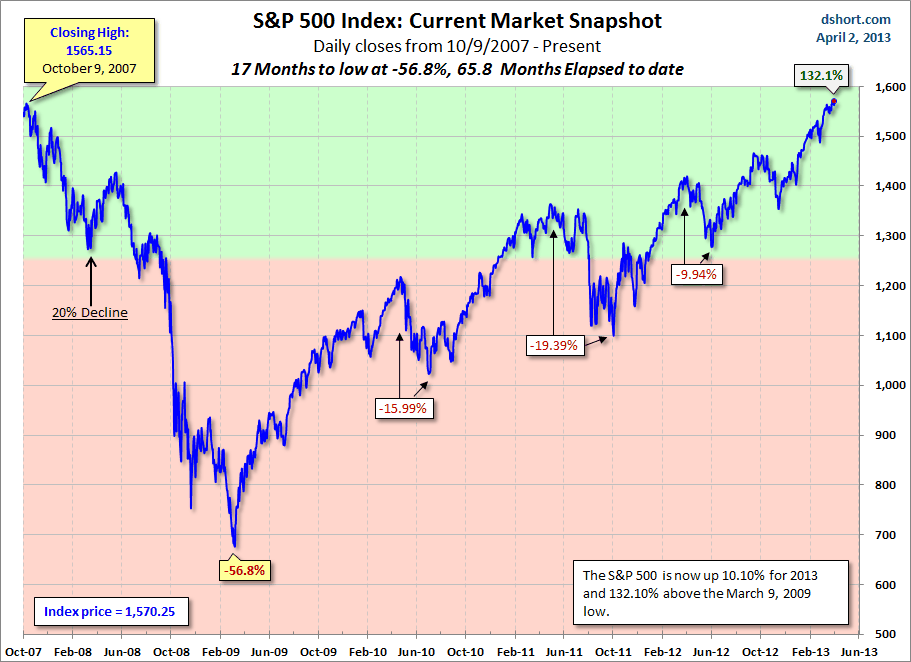 Read more…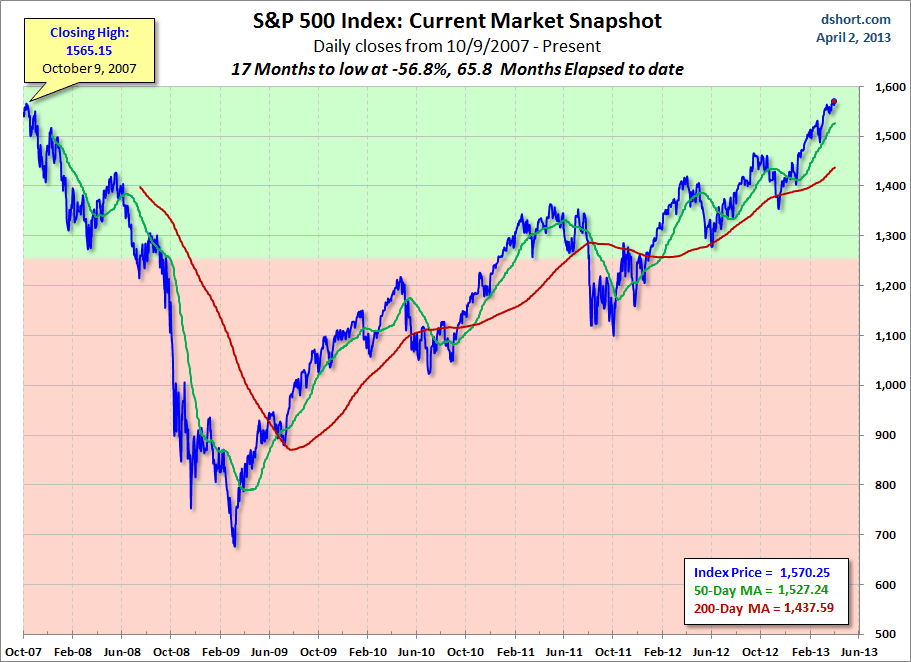 For a better sense of how these declines figure into a larger historical context, here's a long-term view of secular bull and bear markets in the S&P Composite since 1871.
Doug Short Ph.d is the author of dshort at Advisor Perspectives.