S&P 500 Snapshot: A Tweet Day for the U.S. Markets
Today's market will be remembered for one thing: A bogus Associated Press tweet ("Two Explosions in the White House and Barack Obama is injured"). The Twitter hack triggered a one-percent convulsion in the U.S. markets that played out in about five minutes.
Aside from that, the S&P 500 rallied at the open, a faint replica of the surge in the European indexes after a mixed bag of PMI (purchasing managers' index) data from Germany and France apparently triggered hopes of more Central Bank fiddling. The index closed the day with a gain of 1.04 percent, less than a point from its intraday high during the noon hour (before the infamous tweet).
EXCLUSIVE OFFER! Take Advantage of the Tax Relief 50% Off Sale for a Limited Time.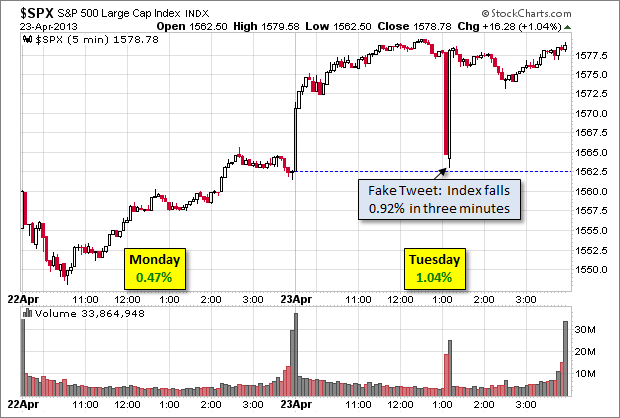 Aside from the tweet drama, the more significant news is that astonishing rally in Europe, where indexes posted double and triple the gains of US indexes. Ah the rewards of weak PMI data in today's clever world of trading!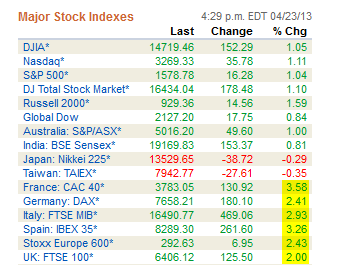 The S&P 500 is now up 10.70 percent for 2013 and 0.92 percent below the all-time closing high of April 11.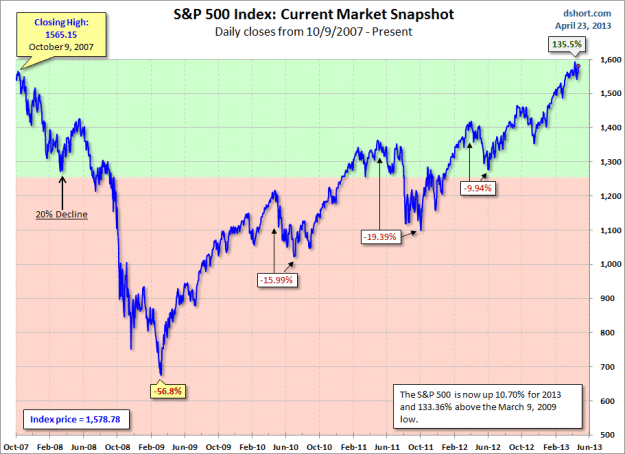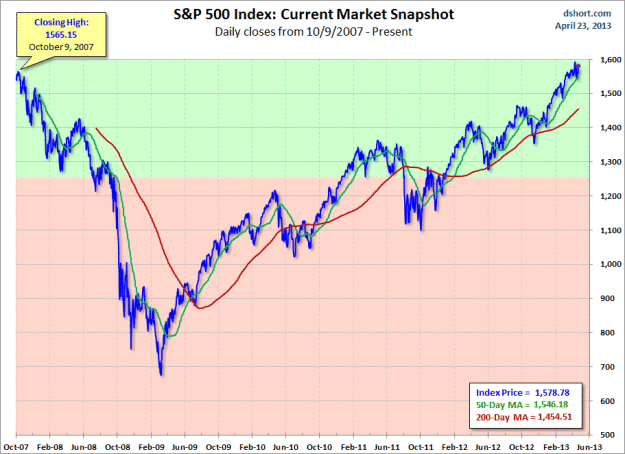 Doug Short Ph.d is the author of dshort at Advisor Perspectives.
Don't Miss: The Real Estate Market Receives Another Boost.