S&P 500 Snapshot: Three-Day Losing Streak Snapped
Before the U.S. markets opened on Tuesday, the Nikkei had closed up 1.20 percent and my euro zone benchmark, the EURO STOXX 50 was up a similar amount, later to close with a gain of 1.46 percent. The U.S. economic news had a positive tilt: Home prices posted their biggest jump in nearly seven years and Consumer Confidence is at a five-year high. The S&P 500 surged at the open and hit its intraday high, up an impressive 1.49 percent, during the first hour of trading. But the buying lost steam, leveled off during the lunch hour, and hit its afternoon low, up only 0.33 percent. Some late afternoon buying lifted the index to its 0.63-percent gain for the day, not as impressive as other world indexes, but snapping a three-day losing streak.
Here is a 5-minute look at Tuesday with a bit of Friday afternoon on the front end for context: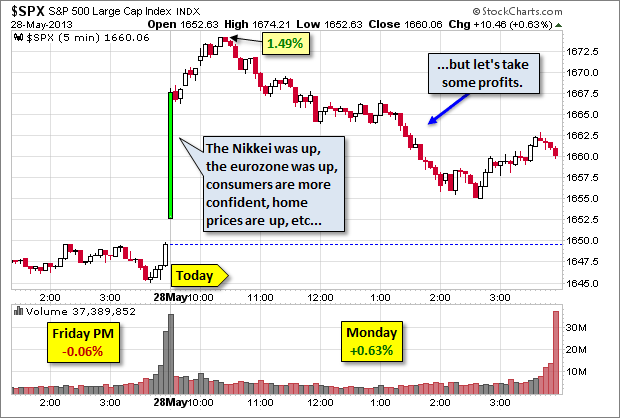 Volume was a tad light coming off the Memorial Day weekend, about 7 percent below its 50-day moving average.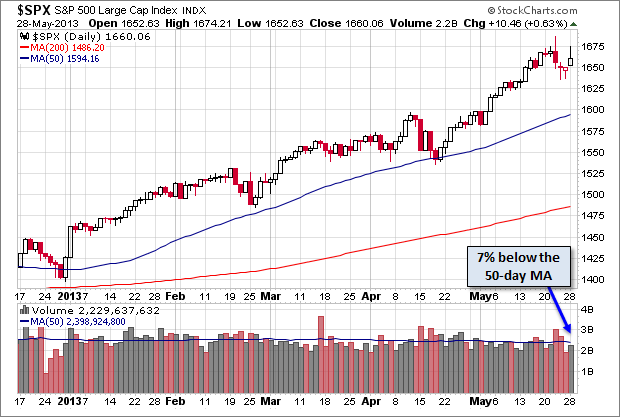 NEW! Discover a new stock idea each week for less than the cost of 1 trade. CLICK HERE for your Weekly Stock Cheat Sheets NOW!
The S&P 500 is now up 16.40 percent for 2013 and 0.55 percent below the all-time closing high of May 21.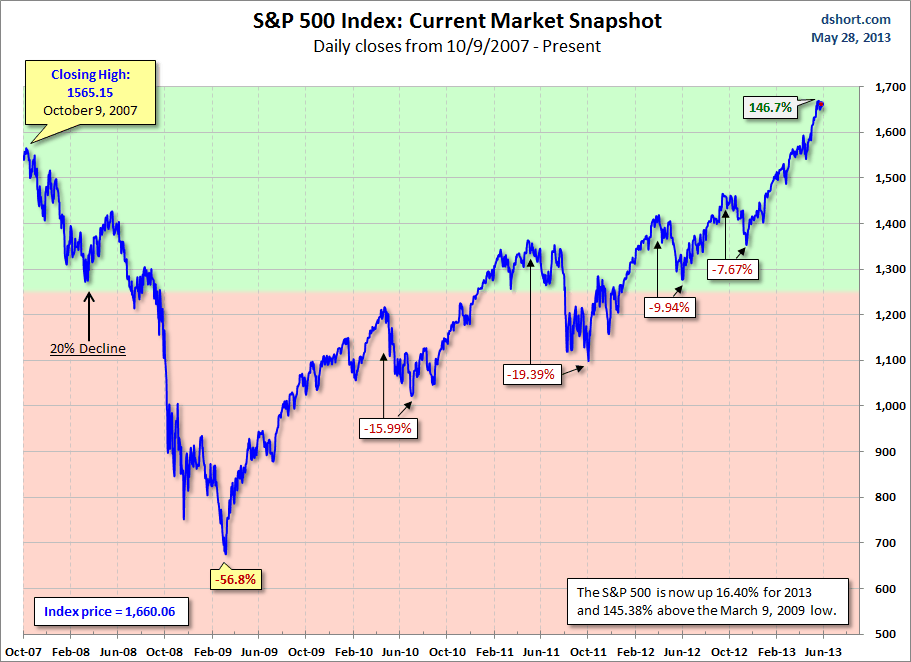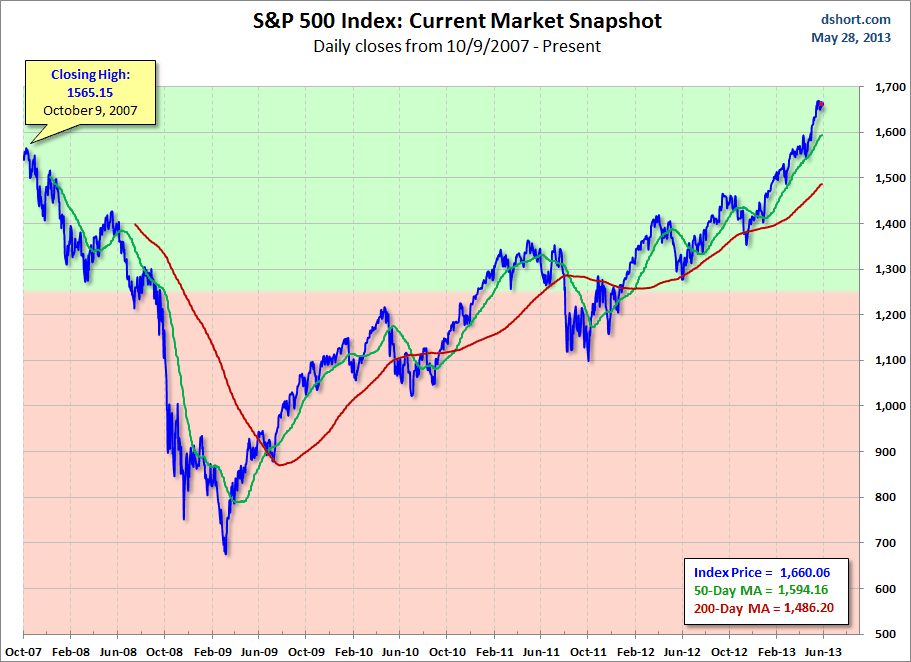 Doug Short Ph.d is the author of dshort at Advisor Perspectives.
Don't Miss: 4 Reasons Why Ben Bernanke Is the Best Central Banker on the Planet.