S&P 500 Snapshot: U-Turn in Advance of Friday's Jobs Report
World markets outside the U.S. had a bad Thursday. A quick scorecard: Nikkei -0.85 percent, Shanghai Composite -1.12 percent, FTSE 100 -1.30 percent, and EURO STOXX 50 -1.22 percent. The big economic news this week will be Friday's employment report, and the Wednesday jobs numbers from ADP and TrimTabs have heightened anxieties in advance of the BLS report. So, how did U.S. benchmark index fare on Thursday? It rose 0.85 percent to close at its intraday high.
This has been an exceptionally volatile week for the 500. The last three days have been in above the 90th percentile of intraday volatility for 2013. On Thursday the index traded in a fairly narrow range until the noon hour, when it plunged to its intraday low below the 1600 level and also below its 50-day moving average. At that point the "buy the dip" mentality prevailed. Is this a bet on more stimulus after a week jobs number? All eyes now will be on the 8:30 BLS data for May employment.
NEW! Discover a new stock idea each week for less than the cost of 1 trade. CLICK HERE for your Weekly Stock Cheat Sheets NOW!
Here is a 15-minute look at the week so far: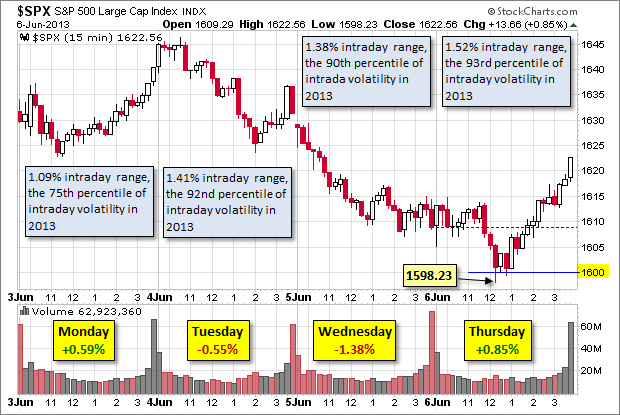 Today's volume was right at its 50-day moving average, and we bounced at the vicinity of the 50-day price MA: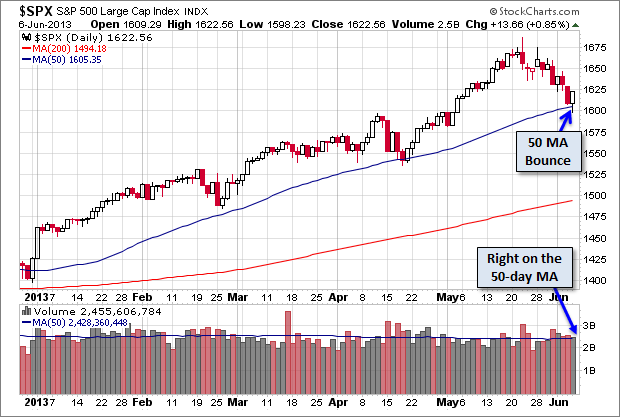 The S&P 500 is now up 13.77 percent for 2013 and 2.79 percent below the all-time closing high of May 21: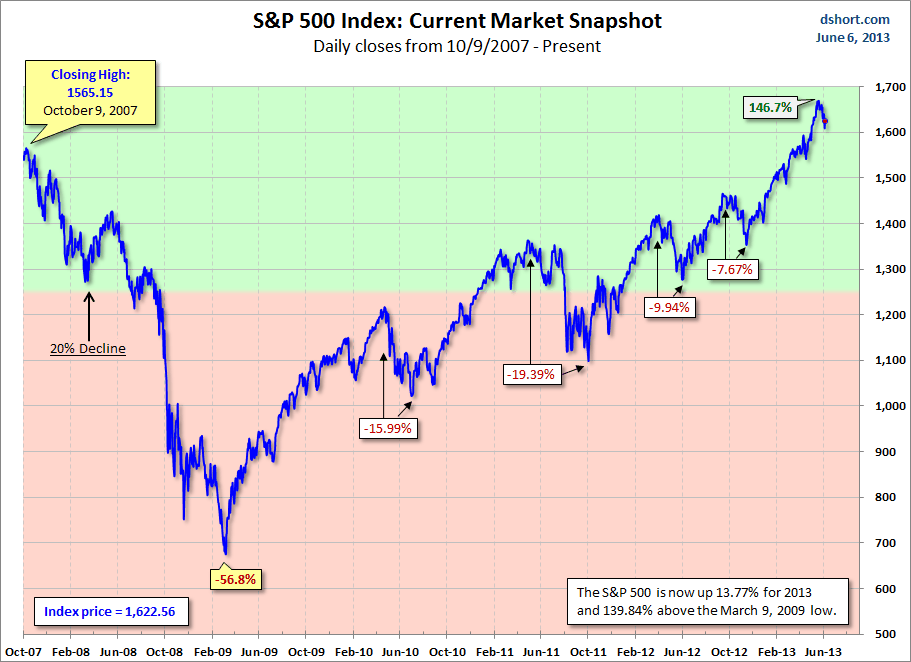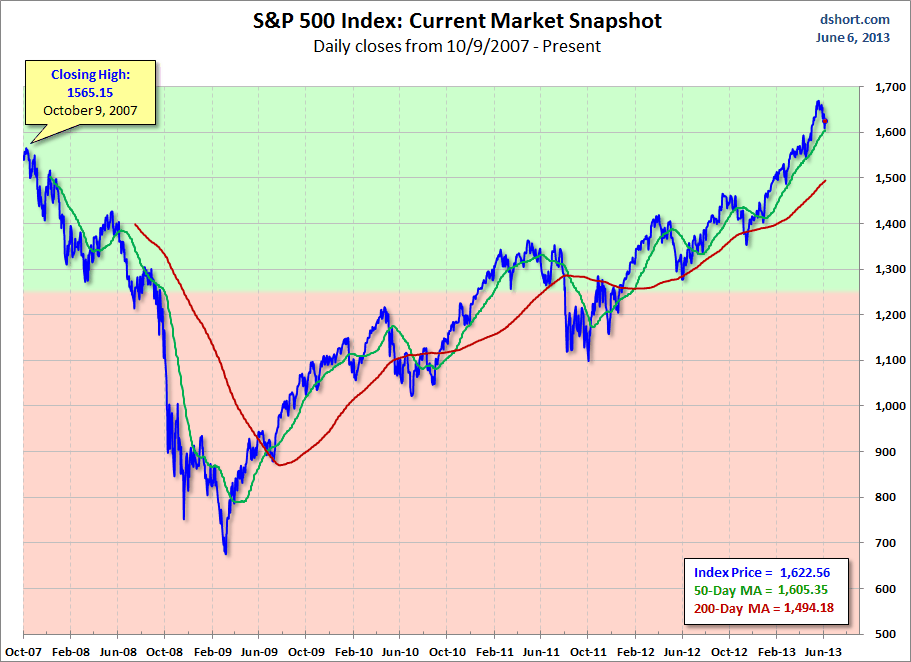 Doug Short Ph.d is the author of dshort at Advisor Perspectives.
Don't Miss: Emerging Markets Are Dreading Bernanke's Next Move.