S&P 500: Squeaking Out a New High
Before the market opened, the preliminary report on April Retail Sales showed a 0.1-percent increase. Small though it was (with a 0.3-percent confidence), it beat the consensus. But futures were down and the S&P 500 opened lower anyway. In fact, the index slid to its intraday low, off 0.43 percent about 25 minutes later. It then reversed directions to its intraday high, up a mere 0.14 percent during the lunch hour.
The index then zigzagged to a flat finish. Technically, however, the final tally was a new all-time closing high by a teeny weeny 7 basis points. If you're partial to percents (I am), that's a gain of 0.004 percent.
NEW! Discover a new stock idea each week for less than the cost of 1 trade. CLICK HERE for your Weekly Stock Cheat Sheets NOW!
Here is a 5-minute chart of the day: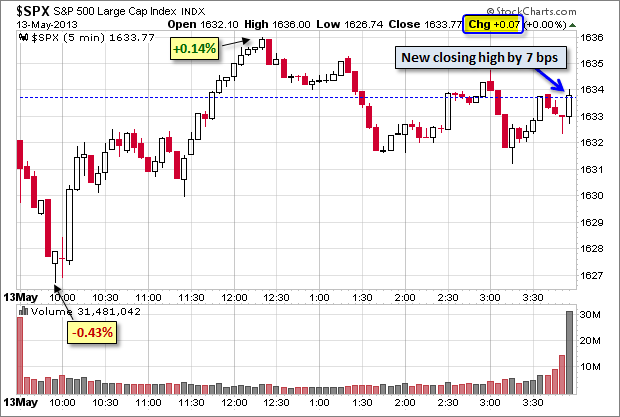 As we've regularly seen in daily charts, the tiny new high was not accompanied by volume, which today was 17 percent below its 50-day moving average. The last four sessions, three out of four being all-time highs, have remained in a fairly narrow trading range.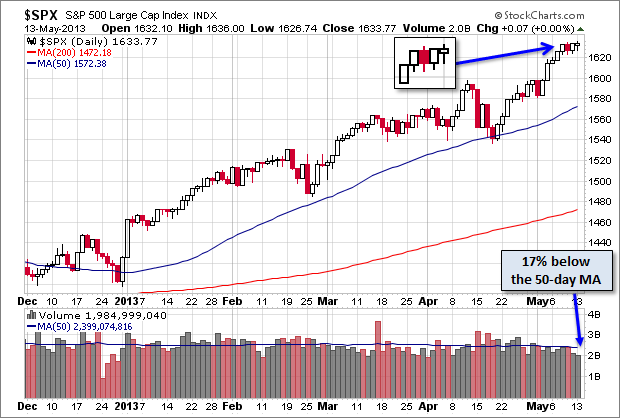 The S&P 500 is now up 14.55 percent for 2013: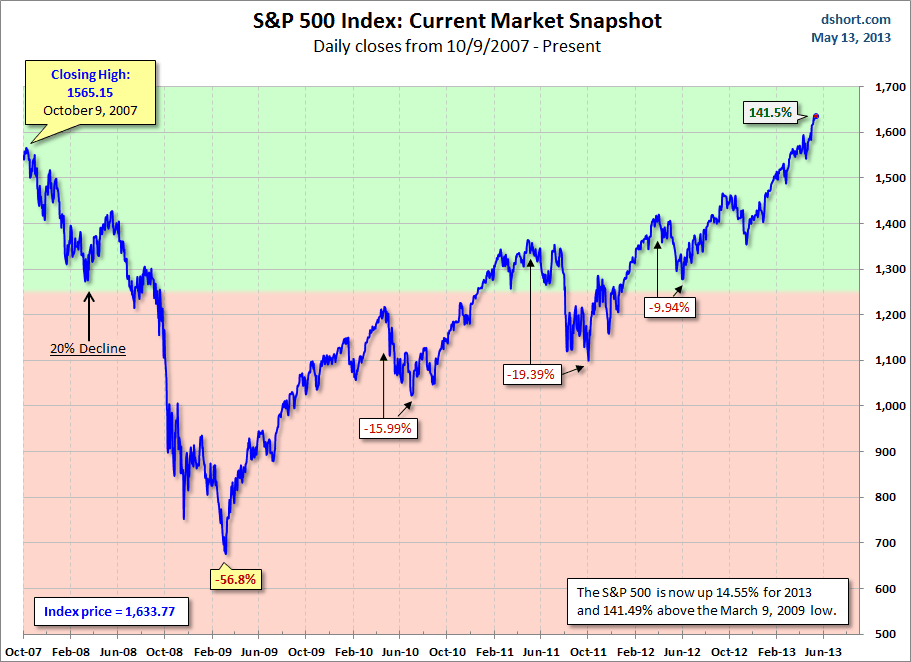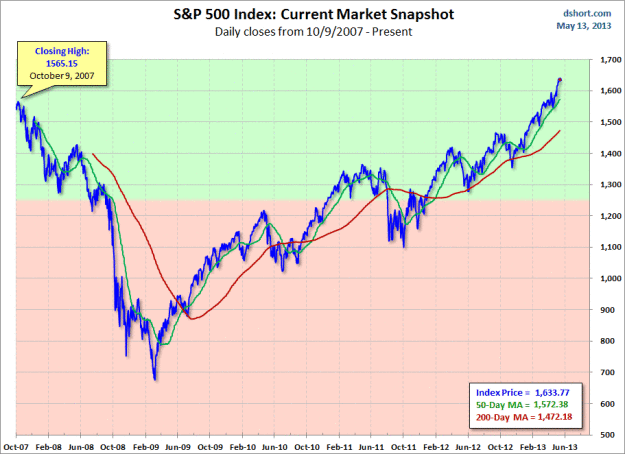 Doug Short Ph.d is the author of dshort at Advisor Perspectives.
Don't Miss: When Will the Fed Pull the Plug on QE?