S&P Downgrades Dutch Credit Rating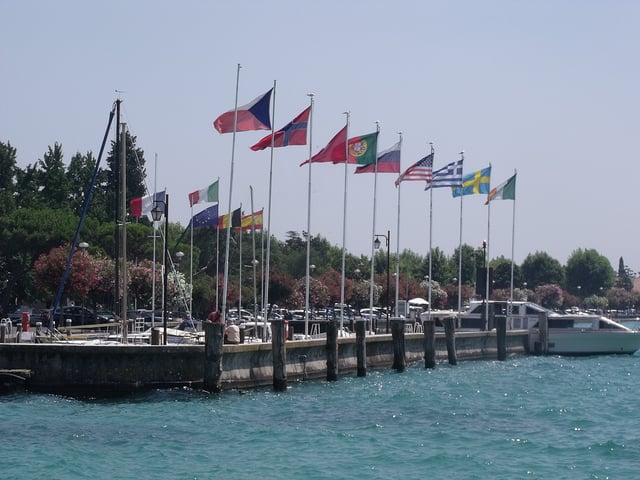 Standard & Poor's has updated its credit ratings and outlooks for several major European countries, CNBC reports. The big loser, according to the firm, is the Netherlands, which had its credit rating downgraded from AAA to AA+.
The Netherlands has been plagued by low levels of economic growth, as the nation is one of the slower economies in the region to rebound from the recent downturn. The country's economy is expected to contract by 1.2 percent this year, much worse than the country should be performing, according to the ratings agency. With the Netherlands losing its top status, it leaves just three European countries — Germany, Finland, and Luxembourg — with the coveted AAA status.
There was good news for Cyprus, which, in perhaps the most surprising move, received an upgrade to a low B from an upper C rating. This means that Standard & Poor's believes that Cyprus has turned a corner and that things are starting to improve for the island nation, where banks were in a state of crisis as late as the middle of this year.
After requiring funds from international groups to maintain solvency in the country's financial sector, Standard & Poor's noted that Cyprus has been progressing well with austerity measures and privatization initiatives.
The third change of the day was for Spain's outlook: The firm revised its forecast from "negative" to "stable." While the new status is by no means overly optimistic, it is a good sign for a country that has struggled to gain economic traction over the past few months. With Spain returning to economic growth in the third quarter and movements to rein in public debt finally showing some progress, the country can begin to start to focus on other problems, such as weak domestic demand and persistently high unemployment.
Jeroen Dijsselbloem, the Dutch finance minister, said that he takes the downgrade very seriously and that his country is working on reforms to get growth back on track. "A number of structural issues in our economy such as the labor market, housing market, and pensions" are proving to be problematic, he told CNBC. The Dutch economy is expected to return to growth in 2014.
One problem for the Netherlands could be a growing populist movement in the country. With the current government uncertain whether it will retain a majority after elections due to be held next year, the path to reform may become clouded in political differences.
Don't Miss: ECB Considers Negative Deposit Rates.