S&P: Major European Banks Are Facing Big Risks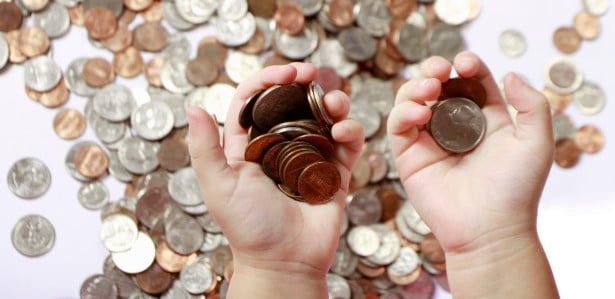 Standard & Poor's lowered the credit ratings of Barclays (NYSE:BCS), Deutsche Bank (NYSE:DB), and Credit Suisse (NYSE:CS) because it says new regulations and uncertain market conditions are expected to threaten their business. The ratings firm cut the long-term counterparty credit ratings for the three banks by one level. In comparison, the ratings firm reaffirmed its A long-term rating and A-1 short-term assessment on UBS (NYSE:UBS).
The outlook for all four companies is stable.
As economies worldwide are still recovering from the 2008 financial crisis, so too are banks. In the four years that have passed since the meltdown, the world's largest financial institutions have been under intense legal and regulatory scrutiny. Politicians and regulators have searched for a means to repair the structural problems within the international banking system in order to insure that a similar financial breakdown would never happen again.
Of the regulations to emerge from this process, one proposed banking rule could reduce revenue from trading and investment banking operations, and the four European leaders singled out by S&P would be among the financial institutions most exposed to those changes.
The rating of Barclays, Britain's third-largest lender by market value, was cut partly because of its dependence on investment-banking revenue. S&P said that Deutsche Bank is experiencing "rising risks" in its investment-banking operations, while Credit Suisse generates about half of its revenue from investment banking. The Zurich-based firm has made efforts to improve its risk and increase capital, but it still faces a "volatile revenue and earnings stream," the ratings company added.
"We consider that these banks' debtholders face heightened credit risk owing to the industry's tighter regulation, fragile global markets, stagnant European economies, and rising litigation risk stemming from the financial crisis," S&P said in the statement, according to Bloomberg. "A large number of global regulatory initiatives are increasingly demanding for capital market operations."
S&P lowered the long-term ratings of Barclays and Credit Suisse to A- from A, while Deutsche Bank was cut to A from A+.
The ratings change closely followed a surge in bond risk for both Credit Suisse and Barclays. Five-year credit-default swaps, which insure the debt of Credit Suisse against non-payment, rose to 135 basis points on June 24, the highest since October, while contracts on Barclays advanced to 177.7, the highest since November. Swaps on Deutsche Bank increased to 129.7 basis points, the highest level since March.
"The downgrade by S&P is a reminder to investors on the risk of these lenders in the uncertain environment," Ronald Wan, a committee member at Hong Kong Securities & Investment Institute, told Bloomberg. "The market is expecting the U.S. economy to recover but it's unlikely to be a very strong recovery and the fate of the quantitative easing policy is still unclear. The stock valuation of these lenders may be negatively affected by the downgrade."
S&P left the ratings for UBS unchanged because it considers the Zurich-based bank to be "the most active bank in reducing its exposures to investment banking," according to the statement. In October, the bank announced it would cut approximately 10,000 jobs in an effort wind down its capital-intensive trading business.
New regulations that could hurt profits at banks heavily dependent on trading and investment banking operations include the Volcker rule, drafted in United States as a means to restrict banks for betting on trades with shareholders' cash, new European Union regulations on bonuses, and proposed regulations that will require foreign banks to comply with tougher capital and liquidity requirements in the U.S. Lenders have also been forced by regulators to earmark more capital to protect against potential losses under the Basel Committee on Banking Supervision's Basel III rules.
While Basel III will force investment banks to become less risky, they are still "highly leveraged institutions" that continue to face litigation and business risks, S&P said. "Barclays, Credit Suisse, Deutsche Bank, and UBS are among the most exposed in Europe to a combination of regulatory initiatives being undertaken globally on capital market-related businesses," it added.
Don't Miss: Are Baby Boomers Feeling Better About Their Finances?
Follow Meghan on Twitter @MFoley_WSCS