S&P Threatens Dish Network's Credit Integrity and 2 Media Stocks in Focus
Dish Network (NASDAQ:DISH): Standard & Poor's has added Dish Network to its negative watch list as a result of its bid for Sprint–Nextel (NYSE:S), worth $25.5 billion. If successful, the bid would add billions to Dish's existing debt load. If the deal materializes, the agency warned that Dish's credit rating could be downgraded as a result.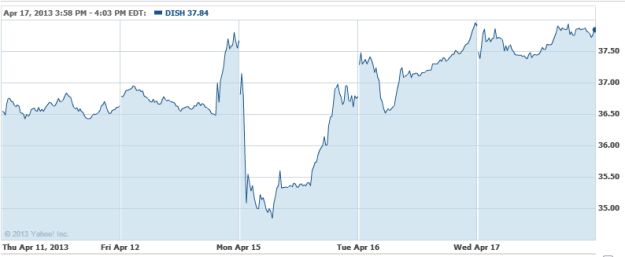 DirecTV(NASDAQ:DTV): Stifel Nicolaus hasinitiated coverageof DirecTV, placing the company at Buy, while keeping its direct rivalDish Networkat a hold, reflecting the Wall Street climate of caution after Dish's ambitious $25 billion bid for wireless providerSprint-Nextel(NYSE:S).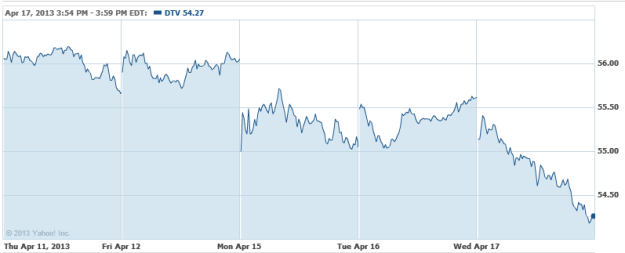 News Corp. (NASDAQ:NWSA) (NASDAQ:NWS): News' Fox News, alongside CBS (NYSE:CBS), ABC (NYSE:DIS) and other prominent outlets, found themselves the target of a full-page ad in theNew York Times bought on behalf of Aereowhich is making its case to the public and defending itself against the accusations of the media agencies. The broadcasters — acting as a united front — are charging the start-up with copyright theft. The ad was run on the same day that Fox filed its appeal against a decision that fell in favor of Aereo, while the broadcasting companies continue to build the case that Aereo is stealing their content for illegal online transmission.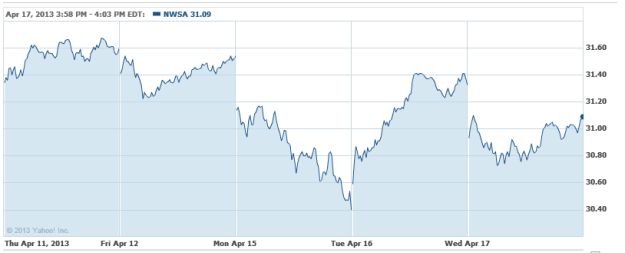 Don't Miss: Apple Breaks Below $400 on More Demand Concerns.