SPECIAL EVENT: Wall St. Cheat Sheet at the World Money Show 2011
We have some very exciting news:
Wall St. Cheat Sheet is one of the Featured speakers for the 2011 World Money Show in Orlando tomorrow!
They were even cool enough to put us on the World Money Show homepage with some well-known heavyweights ;)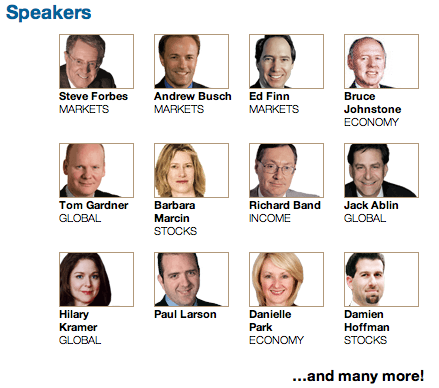 We are humbled to have been selected. It's a world-class event and heavily attended by serious investors from all over the world. Best of all, it's free! (And I promise I'm not as pale in person.)
If you already planned to be at the World Money Show, we'd love to say hi in person. If you were thinking about attending, you should consider joining us there.
I will be speaking on February 11th at 8:55AM on the topic "How to Develop Your Investment Cheat Sheet for 2011" (click here for more details).
If you are interested in attending, here's everything you need to know >>
Derek and I look forward to seeing you there!
Improve Your 2011 Financial Health: Join the winning team of stock pickers with Wall St. Cheat Sheet's acclaimed premium newsletter >>