Sprint Awaits New Galaxy and 2 Telecom Stocks Seeing Action
Sprint-Nextel (NYSE:S): If you've been eagerly awaiting the arrival of Samsung's (SSNLF.PK) Galaxy S 4, you won't have long to wait — if you're with Sprint, at least. The third largest wireless carrier is reportedly taking inventory of the new phone as early as next week, and pre-orders starting on Thursday. Putting down $249.99 and a new contract will buy you the 16GB model, and if you don't have Sprint, the company will give you $100 credit for switching carriers.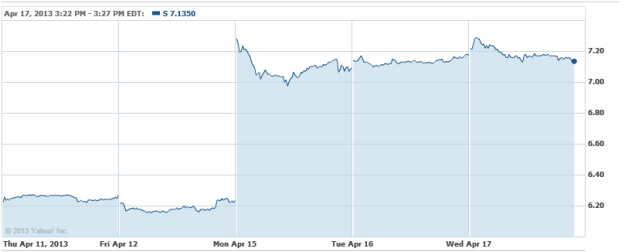 Verizon Wireless (NYSE:VZ): It seems that T-Mobile, the fourth largest carrier in the U.S. and the child of Deutsche Telekom, has started a wave that may flood the decks of the wireless industry. Users with Verizon, America's largest provider, are petitioning the company demanding that it does away with contracts, and install a model similar to T-Mobile's un-carrier service, which does not require users to sign a contract, which typically lasts an industry standard of two years. The petition, hosted on Change.org, has garnered over 60,000 signatures in 11 days after CEO Mike Lowell said the carrier would consider it if the demand was strong enough.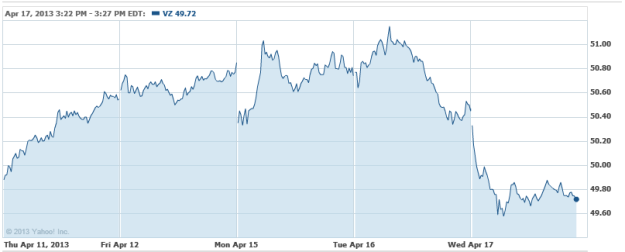 AT&T (NYSE:T): AT&T, as well as Verizon, have agreed to stop "cramming" customer's bills, following a government investigation the revealed the five year old practice was costing subscribers about $10 billion per year in fraudulent charges from unauthorized third parties. Cramming has become common practice for phone companies, which allowed third parties to easily attach materials to sell add-on services like voice mail through local phone bills. It has been the source of numerous complaints, and AT&T has agreed to banning "most" of its third-party billings on its landline accounts, and Verizon confirmed a similar change.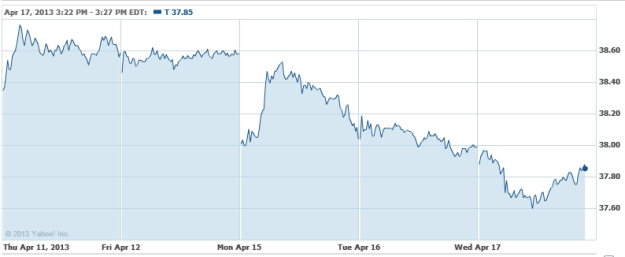 Investing Insights: Is Sirius XM Facing Too Many Headwinds?