Sprint Debuts HTC One Max on Its Network and 2 More Heavily Traded Stocks to Follow
Sprint Corp. (NYSE:S): Current price $7.40
This week, Sprint announced the debut of HTC One Max on its network. The new phone sports a 5.9-inch display and a Snapdragon 600 processor, and operates on Google Android 4.3. It is thought that the addition to Sprint's product portfolio will contribute to its service revenues and heighten the demand for its LTE services. Sprint has a deep repertoire of smartphones such as tablets, Android, USB modems, hotspots, and routers. Smartphones comprised 92 percent of Sprint's post-paid sales in the third quarter.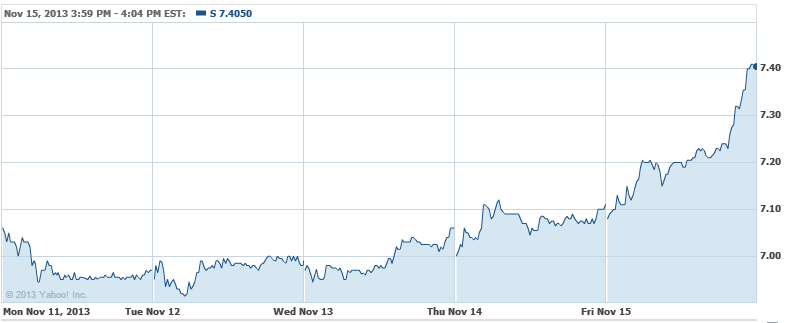 Alcatel-Lucent SA (NYSE:ALU): Current price $4.16
On Friday, Alcatel confirmed the subscription ratio and timetable of its planned capital increase, and said it would come to 956.69 million euros, or $1.29 billion. The company also affirmed that the subscription period would begin on November 19 and end on November 29. The telecom equipment manufacturer earlier in November announced its plans to raise 954.92 million euros from shareholders and $750 million from a high-yield bond to reduce debt and steer what may be a last-ditch effort to save the group.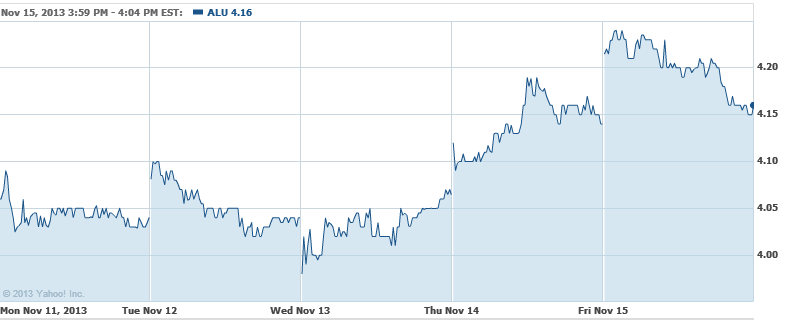 Zulily Inc. (NASDAQ:ZU): Current price $
Zulily's shares are up by about 70 percent on its premiere as a publicly traded firm. The initial public offering of 11.5 million shares was priced at $22 apiece, way higher than the projected price range of between $18 and $20. The company is offering some 6.4 million shares and certain selling stockholders are offering roughly 5.1 million shares. Zulily will not receive any proceeds from shares sold by stockholders. The online retailer raised approximately $253 million in the IPO.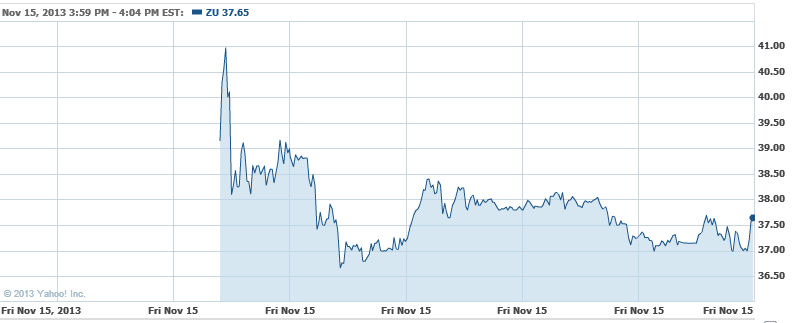 Don't Miss: Samsung Admits That It Infringed on Apple's Patents.