Sprint Has Another Suitor and 2 Other Hot Stocks To Watch
Sprint Nextel (NYSE:S): Shares of Sprint Nextel were popping Monday morning, following a $25.5 billion offer from Dish Network (NASDAQ:DISH) to buy the third largest wireless carrier out. The deal is aimed to trump an offer from Japan's SoftBank Corp., which has put forth an offer for Sprint as well, which would amount to $20 billion for 70 percent of the company. No vote has been scheduled regarding that deal. The Dish offer puts a 12 percent premium on Sprint stock, and equates to roughly $7.00 per share.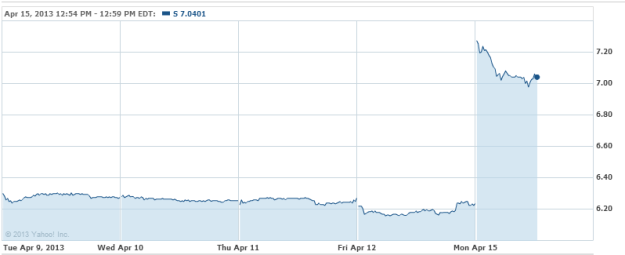 Bank Of America (NYSE:BAC): Late last week, a judge threw out a request from Bank of America which asked to throw out a lawsuit alleging the bank took kickbacks from mortgage insurers in exchange for business, Bloomberg reported. "Plaintiffs' allegations that defendants dressed up an illegal scheme to appear as a legitimate transaction is sufficient to deny defendants' motion to dismiss,"  Judge Berle Schiller said.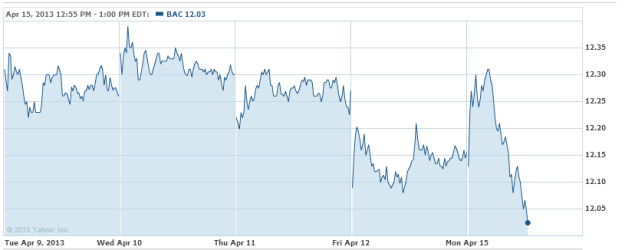 Barrick Gold (NYSE:ABX): Barrick Gold has been downgraded by JPMorgan, from Overweight to a Neutral rating. The bank cited uncertainty over its Pascua-Lama project as reasoning for its move, as the project has faced mounting delays and increasing costs associated with getting it underway. "…the company is having difficulty in restructuring for the more cashflow focused 'twenty teens'. Having some of the industry's biggest mines, Barrick has been most exposed to capital spending overruns and is still in growth mode while investors have changed," said John Bridges of JPMorgan. "These uncertainties have been compounded by the recent pullback in gold prices, which we suspect could be anticipating further strengthening of the US dollar," he added.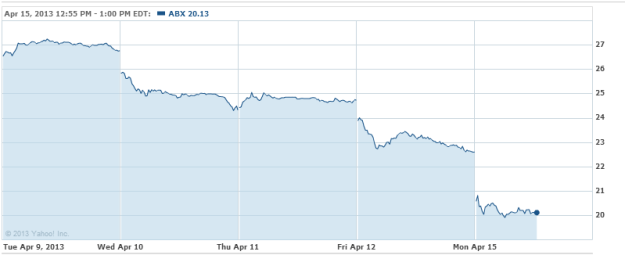 Don't Miss: Will Retail Sales Bring the Economy to a Screeching Halt?