Sprint's Strong Quarter, General Electric's Latest Order, and 3 More Hot Stocks
Sprint Corp. (NYSE:S): Sprint's shares are up marginally as the telecom company reports net income of $383 million and revenues of $8.68 billion. Wireless service revenue of $7.3 billion grew year-over-year for the 13th consecutive quarter according to the company, which added that Network Vision deployment is on track to cover 200 million people with 4G LTE by the end of 2013. Further, smartphones account for record 92 percent of Sprint platform postpaid handset sales. Adjusted EBITDA saw gains of 5 percent to $1.34 billion.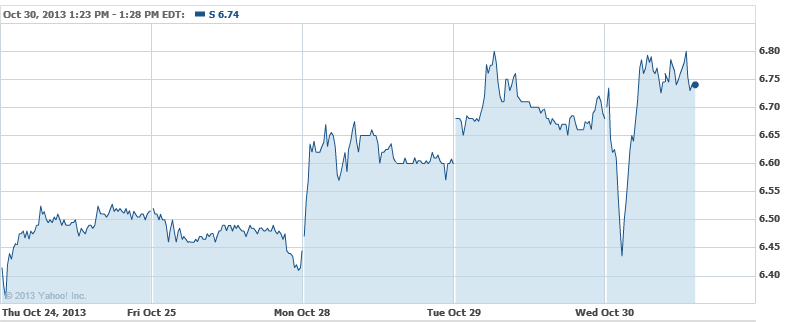 General Electric Co. (NYSE:GE): The Verhnebakanskiy Cement Plant in Novorossiys, Russia, is preapring to install another Jenbacher J624 gas engine from General Electric after it implemented 11 of the units two years ago, in what GE reports was an "important industrial milestone for GE's J624 gas engine technology." The news comes just after the announcement that Vietnam airlines has placed an order for 40 engines from General Electric for installation on 787s slated for a 2015 delivery.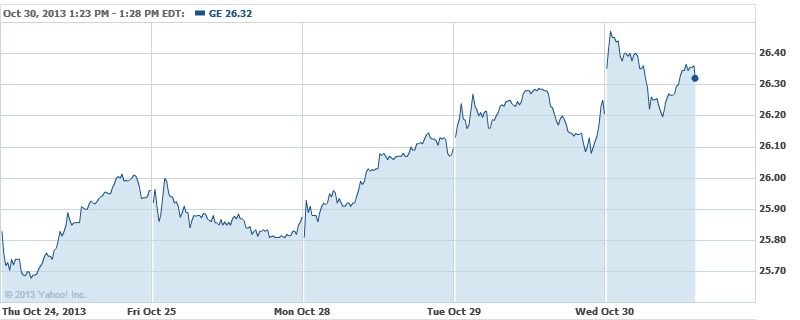 Tesla Motors (NASDAQ:TSLA): Tesla has reported finished up its charging network along the West coast, allowing Tesla-equipped commuters to make it from Vancouver to San Diego for free. Further, CEO Elon Musk says that a similar corridor will soon be completed along the East coast "in a few months." When pushed by Twitter followers, Musk revealed that the East coast Supercharger network would allow commuters to make it from Montreal to Miami.

Electronic Arts Inc. (NASDAQ:EA): Shares of Electronic Arts are soaring as the company reported EPS of 33 cents on Tuesday night, beating estimates by a substantial 21 cents. Revenue weighed in at $1.04 billion, also beating by $62.25 million. Electronic Arts expects third quarter revenue of $1.65 billion and EPS of $1.22, below a consensus of $1.75 billion and $1.32. However, 2014 (which ends in March of 2014) guidance is stronger, with revenue of $4 billion and EPS of $1.25, against a consensus of $4.02 billion and $1.22.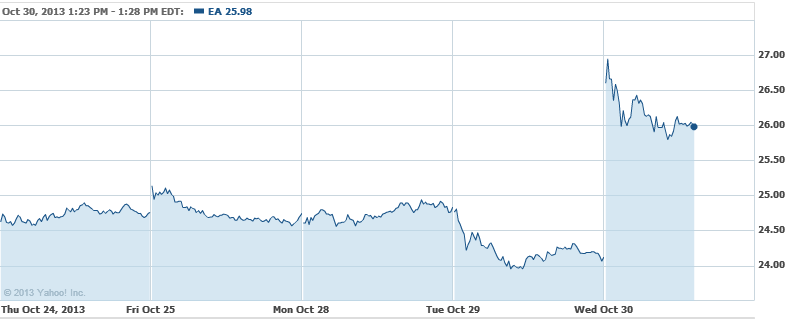 Anheuser-Busch Inbev (NYSE:BUD): Anheuser-Busch and Teamsters are beginning talks about contracts, slated to begin early next month. The talks concern a contract for workers at Anheuser-Busch's 12 U.S. breweries, including St. Louis, according to a local news source. A joint statement from the Teamsters and the brewery says both sides expect negotiations to be "professional and productive," and will be the first discussion since InBev bought Anheuser in 2008.

Don't Miss: Sprint's Quarterly Results Show a Company in Transition.