Starbucks and Dunkin' Donuts Brew Larger Margins and 3 Other Hot Stocks
Coffee companies are catching some slack from dropping coffee commodity costs, as chains such as Starbucks (NASDAQ:SBUX) and Dunkin' Donuts (NASDAQ:DNKN) will be keeping the premiums the same, helping widen the profit margins, across the board. The Street said that all brands, from the high-end Starbucks to the lower-end McDonalds (NYSE:MCD) offerings, pricing power and demand are as strong now as they ever were, and should help perk up coffee-related stocks.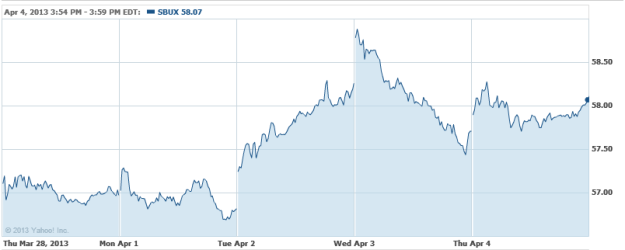 Following a suspension of Arctic drilling in Alaska, Royal Dutch Shell (NYSE:RDSA) (NYSE:RDSB) has announced that it will be pursuing drilling prospects in the Russian Arctic, as well as shale oil projects onshore in Western Siberia. The Alaskan operations were canceled for the remainder of 2013 because of plagues of problems, mostly centric to equipment faults. Shell's new deal is in cooperation with Gazprom Neft, the oil-exploration division of Gazprom, a primarily state-owned oil and gas company.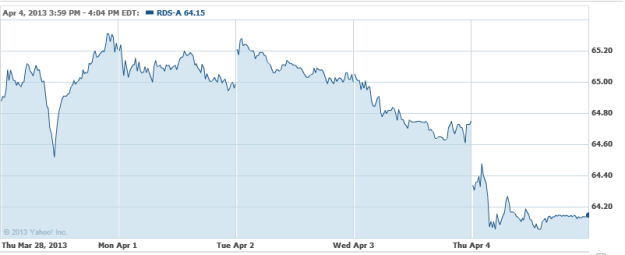 Two news bits come this morning from JPMorgan Chase (NYSE:JPM). Firstly, its head of Asian equity capital markets, 20-year industry veteran Kester Ng, will be leaving the company after seven years, and ducking out of banking entirely. Secondly, Evercore Partners has awarded JPMorgan with a Overweight rating, and a price target of $55, up from $48. The firm cited "healthy fundamentals, despite the London Whale losses" as its reasoning.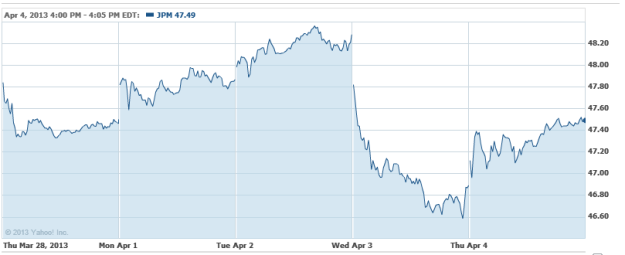 Discovery Communications (NASDAQ:DISCA) has its crosshairs set on western Europe, which it deems to be its latest emerging market as an explanation for its recent acquisitions in the region, where many American firms are withdrawing from.
"For us this is a good time to lean in to Western Europe," David Zaslav, Discovery's chief executive officer, told reporters. "We have no fear. When western Europe turns, if we have more channels that people are spending more time with . . . you'll be able to maximise that," Zaslav added, defending the company's bullish position in the market. Discovery has already made numerous partnerships and acquisitions in the area, from Scandinavia to France.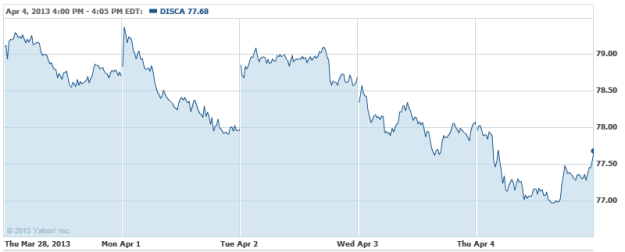 Don't Miss: Is Facebook Turning Its Back on Apple?