Starbucks Catches "McDonald's Syndrome" and Gets a Stock Downgrade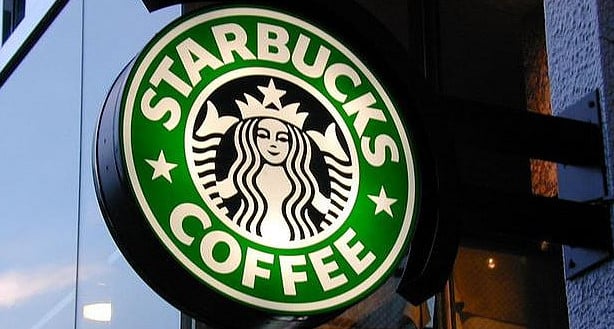 Not so fast, Starbucks (NASDAQ:SBUX). Seeking Alpha highlighted Tuesday that Belus Capital Advisors CEO and Chief Equities Strategist Brian Sozzi issued a report Monday, downgrading Starbucks from Buy to Hold, and lowering its price target to $75.00 from $90.00. After observing Starbucks' operations from inside stores as an undercover analyst and noting CEO Howard Schultz's investor advice, Sozzi offered concerns Monday that the company may not raise April EPS fiscal year guidance.
Benzinga illuminated Sozzi's analyst note, and highlighted his concern that analysts are overestimating Starbucks' possible 2014 success due to its solid 2013 year. Last year, the company was able to "create great intrigue among investors on what it had in store product wise," and its coffee bean prices were down 20 percent. Those two together helped Starbucks maintain a record FY13 EPS of $2.26.
But that was then, and this is now, Sozzi works to remind investors. Even Schultz has not been shy about warning investors that Starbucks is "not immune" to the fundamental shift in how people are consuming their goods and services; however, investors don't seem to be too keen on listening. Sozzi commented via Benzinga, "The Street has not listened to a person still in the trenches with the stores and daily numbers, maintaining their forecasts either at the upper-end (mean consensus), or $0.05 above for super bulls, of Starbucks' outstanding FY14 EPS guidance range of $2.55-$2.65. I think the Street is living in 2013 instead of paying careful attention to Schultz' prescient comment that: 'Starbucks was not immune' to 'traditional retailers seeing in-store foot traffic give way to online shopping in a big way.'"
Aside from consumers' increased interest in online shopping, Sozzi also cited Starbucks' operational concerns for his downgrade on the stock. The coffee chain has recently expanded its menu offerings, and although many investors see this as a step in the right direction, Sozzi maintains that Starbucks simply has a case of "McDonald's Syndrome," leading to complications involving longer lines and re-stocking issues.
From his two months as an undercover analyst, Benzinga reports Sozzi's assertion that Starbucks needs a more efficient process for its food platform, and if it wants to continue expanding its menu, it also needs to increase the number of registers it has available and ensure that its stores are always sufficiently stocked. Similar to McDonald's, although an expanded menu initially sounds like a good idea to executives, it has the potential to further upset sales and operational fluidity down the line.
Sozzi concluded in his note Monday that, "Starbucks has a higher than 50 percent probability of only reaffirming its full-year 2014 EPS guidance on its Jan. 24 release day, in part a function of newfound challenges in its U.S. business. That, in my view, will trigger selling by investors on fear the business has underappreciated operational hiccups."
Starbucks shares closed out the trading day Tuesday up 0.45 percent sitting at $75.46.
More From Wall St. Cheat Sheet: