Starbucks CEO Rallies Customers Behind His Petition to End the Shutdown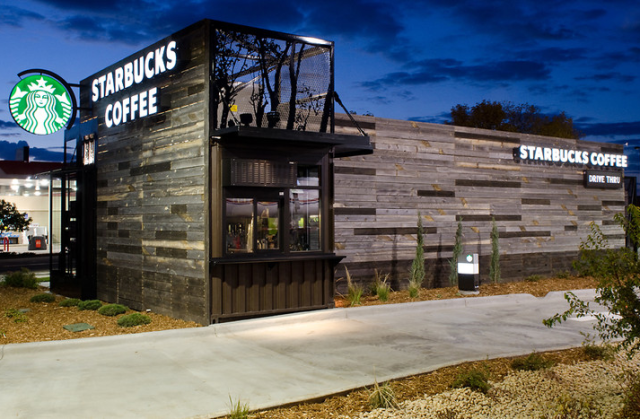 Starbucks' (NASDAQ:SBUX) Howard Schultz is opening his mouth again, and this time, he's asking you to opens yours too. According to Reuters, the CEO is now distributing petitions to his customers across the United States, and he's urging them to help him pressure the government to end the political stalemate, and reopen the partially closed government.
Schultz announced his news Thursday, and explained to the public that Starbucks customers can sign a "voluntary, non-partisan" petition from Friday through the weekend. Found in Starbucks stores or on the company's website, the petition asks Congress and the White House to reopen the government, pay U.S. debts, and pass a long-term bipartisan budget deal by the end of 2013.
The initiative comes just days after Schultz also petitioned prominent business executives to channel their power and vocalize the need to end the partial federal government shutdown. After sending the letters to leaders on Thursday, Schultz published a blog post that explained to Starbucks patrons, "This weekend I heard from several business leaders who shared their concern about our relative silence and impact in urging the political leadership to act on behalf of the citizenry. It is our responsibility to address the crisis of confidence that is needlessly being set in motion."
The CEO has long been known for his outspokenness as well as his political agenda, and as one of the most prominent executives in the United States, many have applauded him for championing his latest political effort and working to give the American people a platform with which to voice their outrage over the shutdown.
As the political stalemate wears on, tensions are rising as more and more citizens are affected, and now, Schultz is allowing customers to not only caffeinate at his retail stores, but also sign on to something they believe in.
According to Reuters, Schultz maintained Thursday that he is acting primarily as an American citizen, and not as the CEO of a company suffering dramatically from the effects of dilapidated consumer confidence and spending.
The executive reported that he recently talked to the White House and to Democratic Senator Patty Murray and Republican Congressman Paul Ryan, and realized that, "The responsibility of a company of any kind is changing because we have to provide for employees, help the communities we serve, and obviously, the government is not providing the leadership it once did."
Schultz's petition was not expected to be the only online petition that the American public can sign as the White House has a similar platform called We the People that guarantees responses to petitions that earn 100,000 signatures in 30 days. However, that site is currently offline, and the Starbucks CEO feels as though he has no choice but to give American citizens another lifeline.
Don't Miss: Will Darden Restaurants Feed Its Investors' Cravings for a Company Split?