Starbucks Could Meet Estimates, Glaxo's Malaria Drug Shows Promise, and 3 More Hot Stocks
Starbucks Corp. (NASDAQ:SBUX): Piper Jaffray has raised its price target on Starbucks stock to $85, as the firm believes that the company will meet its fourth-quarter estimates. Piper has an Overweight rating on the shares.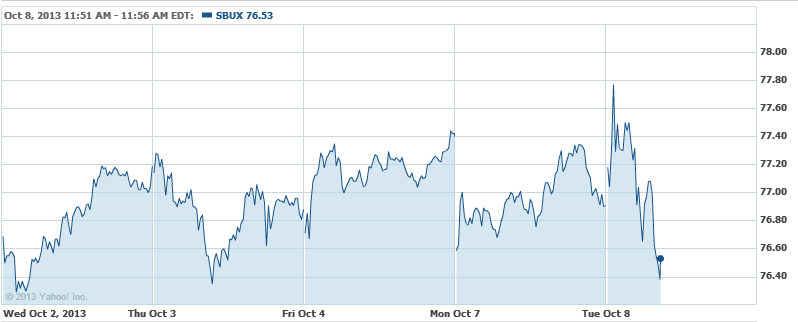 GlaxoSmithKline (NYSE:GSK): GlaxoSmithKline's RTS,S malaria vaccine reduced infections by 46 percent in infants age 5-17 months when they received the initial dosage, and by 27 percent for 6- to 12-week-old babies over an 18-month period during a Phase III trial that involved more than 15,000 children in Africa. The drug was also able to lower severe malaria by 36 percent and hospitalizations by 42 percent among older infants, although the reductions for babies wasn't as significant.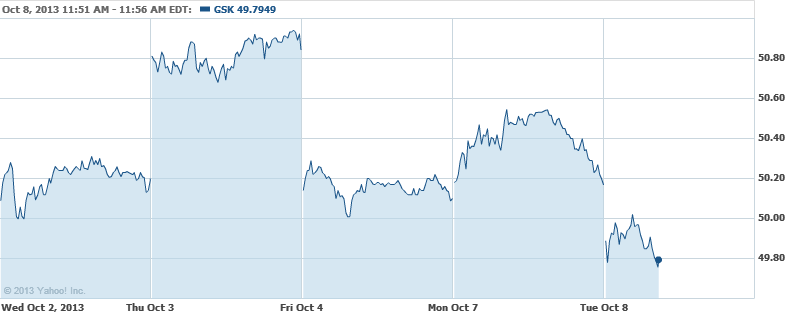 Alcatel-Lucent (NYSE:ALU): In the wake of increasing losses, Alcatel has confirmed that it will be cutting 10,000 jobs to help push the company toward its $1.4 billion cost-cutting program. The cuts, due by 2015, represent about 14 percent of the workforce worldwide, based on the 72,000 employees that Alcatel had as of December, Bloomberg reports.

Wolverine Worldwide (NYSE:WWW): Third-quarter earnings per share of $1.16 beat estimates by 13 cents as revenue of $716.7 million also beat, by $4.39 million. Wolverine states that it saw double-digit sales growth across many of its top brands as demand remained robust. The gross margin also rose 70 bps, to 39.9 percent.

Anheuser-Busch Inbev (NYSE:BUD): A 100-year-old fight bettween Anheuser-Busch and Budvar continues today, as the state-owned Czech brewery Budejovicky Budvar NP announced on Tuesday that an Italian court has banned the American firm from using the Budweiser trademark in that country.

Don't Miss: Wal-Mart's "Made in America" Campaign Makes Everyone a Winner.