Starbucks Goes Greek with Latest Food Offering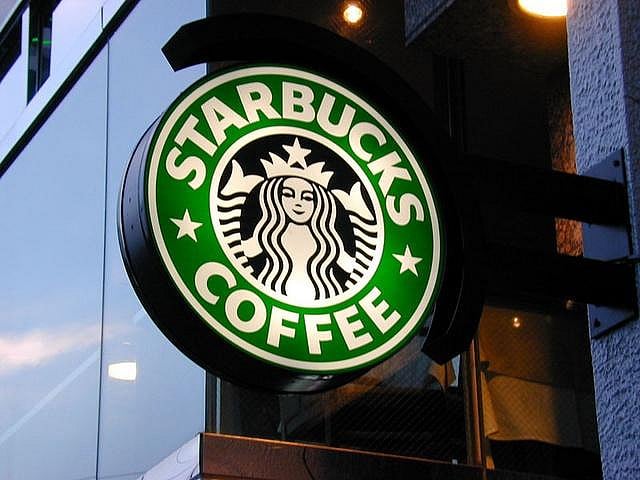 As fast food restaurants and beverage retailers work to expand their client base to entice even the most health-conscious consumers, they're pulling out all the stops. Gluten: Who needs it? GMOs? Definitely not. And where is the latest stop on Chipotle's (NYSE:CMG) tour de tofu?
That's why it should come as no surprise that another leading beverage brand, Starbucks (NASDAQ:SBUX), is ready to mix things up again, stepping ahead in the grocery sphere with a recent announcement that it will be offering its own line of Greek yogurt by 2015. Thanks to a partnership with Danone SA, the coffee giant is confident it can lure dairy lovers into the store with this increasingly popular grab-and-go snack.
Known for its delicious yet calorie-laden caffeine offerings, Starbucks's latest product announcement reflects the company's goal to offer a more diverse range of healthy fare as it increases its presence in the grocery deparment. Food shoppers can now find Starbucks's own packaged coffee, Tazo brand tea, Keurig K-cup pods, Evolution Fresh juice, and other offerings lining the aisles of their nearest food stores — and the world's largest coffee shop operator isn't stopping anytime soon.
Bloomberg reports that the company's grocery business is growing faster than its cafe sales, helping the company register supermarket revenue that has jumped 50 percent to $1.29 billion. But still, while Starbucks has no doubt proven its ability to hold its own in the grocery store as well as your corner coffee shop, its drive to break into the Greek yogurt market won't necessarily be a smooth one.
Sales of the thick, creamy yogurt are skyrocketing, and Starbucks isn't the only one that has noticed. Chobani Inc., General Mills Inc. (NYSE:GIS), and Fage Dairy Industry SA are already reaping the benefits of this sales soar, and Starbucks shouldn't have any real reason to believe they'll be happy about making room for the seemingly misplaced coffee company.
Nonetheless, Starbucks has teamed up with Danone, maker of the Oikos and Activia brand yogurts, to do its best to hold its own in a competitive market with its new yogurt branded "Evolution Fresh, Inspired by Dannon." The coffee giant will begin selling Greek yogurt parfaits in its company-owned U.S. stores next year.
Don't Miss: Is Lockheed Martin Beating the Sequester?