Starbucks Looks to Myanmar, Delta and United Grapple With New Flu, and 2 Other Hot Stocks
Starbucks (NASDAQ:SBUX): With its eyes on continuing growth in Asia, Starbucks is looking to set up shop in Myanmar within the next few years. At the current pace of growth, Asia is set to overtake Canada as the second largest market for the Seattle-based company, which is celebrating its fifteenth year in business in Thailand. As United Nations sanctions fall, Myanmar is looking ripe for numerous American companies looking to grow more entrenched in the Asian market.

Delta Airlines (NYSE:DAL): Airline shares are trading lower in European markets, on the fear of a new virus that has killed nearly half of the 34 reported cases — and can be transmitted from human to human — may have a profound effect on European air travel. American carriers such as Delta and fellow American airline United Continental Holdings (NYSE:UAL) may feel the pinch in the short term.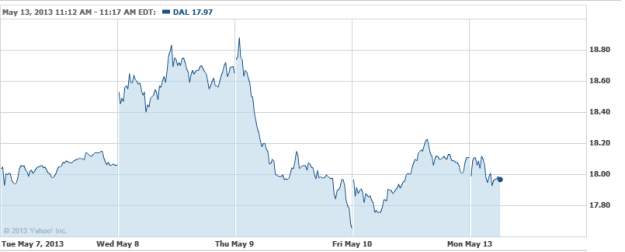 ExxonMobil (NYSE:XOM): Two months of maintenance later, and the Yanbu Refinery in Saudi Arabia is back up and running, and should be at its 400,000 barrels per day capacity by the end of this week. Exxon co-owns the refinery with Saudi Aramco, which is raising production volume to meet a swelling domestic demand.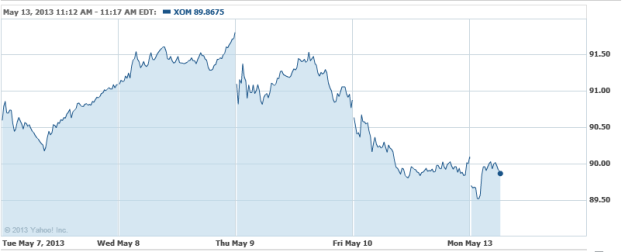 Vivus (NASDAQ:VVUS): Vivus shares are running warm today, after a "business update" letter to shareholders presented an outline for the expansion of access to its obesity drug Qsymia. The company maintains that Qsymia will be a top-selling drug when it hits certified pharmacies later this summer, owing to a combination of expanded access and reimbursement.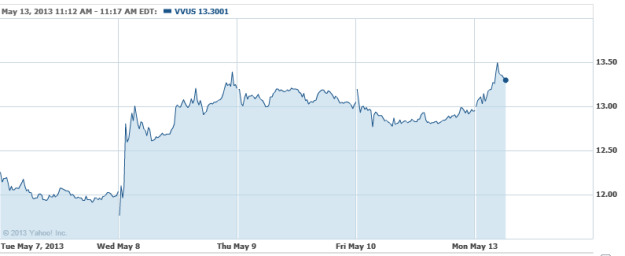 Investing Insights: Will Wal-Mart Continue Its Dominance?