Starbucks Looks to the Future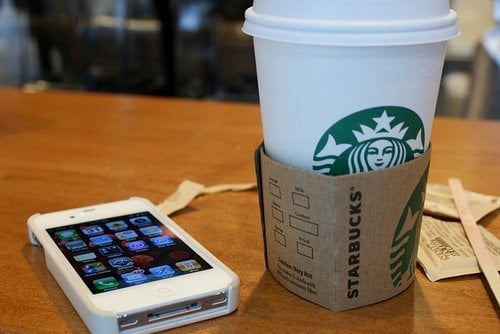 Starbucks (NASDAQ:SBUX) had its best ever fiscal third quarter earnings thanks to some innovations in both its menu and technology. The coffee company's profits are up 25 percent, and its U.S. sales trend has increased 9 percent.
Investors are reacting very favorably to the  news. The company's shares are up 7 percent, and they are being traded at about 35 times Starbucks's earnings. The Wall Street Journal notes that McDonald's (NYSE:MCD) currently trades at about 18 times its earnings, so Starbucks is in great shape.
Starbucks is selling more food, thanks to the new menu, according to CEO Howard Schultz. The company is hoping to capitalize on its loyal fan base by adding more food items to encourage additional purchases. Some of the menu additions include a zesty chicken and black bean salad bowl. Some locations are also getting baked goods from La Boulange, a company acquired by Starbucks.
According to the Wall Street Journal, Schultz is looking to implement more changes and are still working out how to do it. He said, "These are the really early days for us because, as you can imagine, we're having to learn the way to operate food within our store environment, and obviously it's going to complement the coffee, but we want to make sure we do not slow down the speed of service."
In addition to increasing menu options, Starbucks is also utilizing technology. Younger customers are flocking to the store thanks to technological perks, such as paying by mobile phone. Already 10 percent of transactions are made by phone. The company also has more than four million Twitter followers.
Not only is Starbucks getting a boost from its new changes, but it is also benefiting from lower coffee prices. At the same time, Starbucks raised coffee prices at some of its locations for the first time in two years. So far, the company's changes have been paying off.