Starbucks Loses Trademark Lawsuit to Charbucks — Again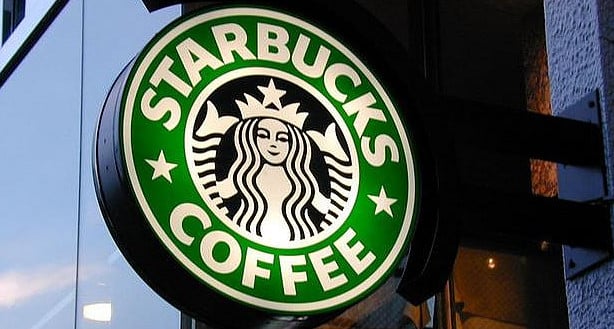 Friday marked the conclusion of a nearly 12-year-long court struggle for Starbucks (NASDAQ:SBUX) as the 2nd U.S. Circuit Court of Appeals ruled that Black Bear Micro Roastery may continue selling "Charbucks Blend," "Mister Charbucks," and "Mr. Charbucks" coffee.
According to Reuters, Black Bear is owned by Wolfe's Borough Coffee, and the Tuftonboro, New Hampshire-based company came under fire by Starbucks in 2001 after it started selling coffee known as "Charbucks." The case Starbucks Corp v. Wolfe's Borough Coffee commenced in 2001, and U.S. District Judge Laura Taylor Swain ruled in Manhattan in 2011 that Charbucks was "only weakly associated with the minimally similar" Starbucks trademark.
Starbucks fought that ruling in an appeals court following the decision, but despite the company's best efforts, Circuit Judge Raymond Lohier wrote Friday that Starbucks did not earn an injunction to stop Charbucks sales because it failed to prove that consumers would be confused through a "blurring of its brand." Zack Hutson, a Starbucks spokesperson, said following the conclusion, "We are respecting the court's decision."
According to Reuters, Black Bear created its "Charbucks Blend" in 1997, and the 2nd Circuit ruled that the name "Charbucks" was based on the public perception that Starbucks uses an exceptionally dark roast for its coffee. The Seattle, Washington-based coffee giant tried to prove the "blurring of its brand" by presenting a phone survey of 600 people who found that, "The number one association of the name 'Charbucks' in the minds of consumers is with the brand 'Starbucks.'" However, the 2nd Circuit didn't accept the findings of the company because it claimed the survey was "fundamentally flawed" and failed to draw conclusions of how consumers thought of "Charbucks" in real-world context.
While 39.5 percent of participants thought of "Starbucks" or "coffee" when asked what came to mind upon hearing "Charbucks," only 4.4 percent said "Starbucks" or "coffee house" when asked who might sell a "Charbucks" product. Therefore, Lohier maintained, "Viewed in light of Starbucks' fame, the fact that more survey participants did not think of 'Starbucks' upon hearing 'Charbucks' reinforces the district court's finding that the marks are not minimally similar."
Starbucks is not the only major company that has filed trademark lawsuits about rivals both small and large, but courts maintain that these corporations need to prove that competitors are misusing their brands, hurting profit and revenue, or damaging their reputation, and many times, companies are unable to provide solid proof.
Investing Insights: Does Wal-Mart Support Higher Prices?