Starbucks Puts Faith In Chinese Coffee Drinkers And 4 Other Hot Stocks
Dell (NASDAQ:DELL) CEO and founder Michael Dell released a memo on Tuesday with post-leveraged buyout plans that involve  sacrificing near-term profits for future growth, which suitors Carl Icahn and the Blackstone Group (NYSE:BX) would likely find issue with. Dell's goal is to shift his company's PC strategy from one of maximizing gross margin to one of "maximizing revenue and cash flow growth with the goal of improving long-term sales and competitive positioning," and to resolve friction in the supply chain. New acquisitions are "likely."  Additionally, it appears Dell is footing the expenses for the Blackstone Group, as well as Silver Lake, after an in-depth scouting of the company's proxy statement revealed that Dell was issuing Blackstone $25 million. Goldman Sachs has also cut its estimates for Dell, pointing to weaker PC demand as the cause.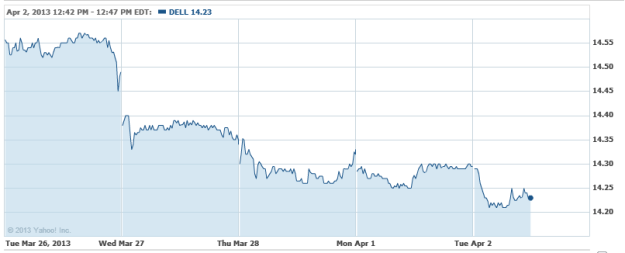 Starbucks (NASDAQ:SBUX) has made a confident push in China, one of the largest growing food markets for foreign companies, and says that China is set to become the second largest market for the coffee chain behind the U.S. Starbucks is expecting China to overtake Canada, Japan, and the U.K. by next year. The company currently has 800 locations in China. The Seattle-based company is following the lead of Swiss food titan Nestlé, which is pumping in $16 million to strengthen its coffee-based enterprises in the region as the tea-alternative begins to catch on more.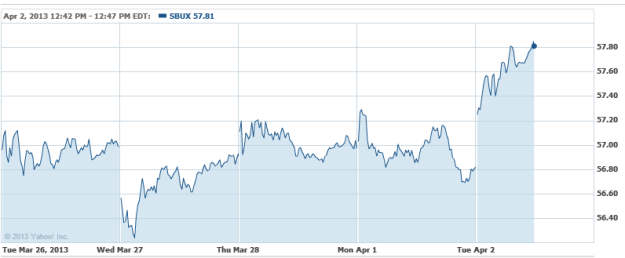 Exxon Mobil (NYSE:XOM) and BHP Billiton (NYSE:BHP) are joining forces to build the largest floating natural gas refinery, as the Obama administration weighs the approval of the Keystone Pipeline amid several recent spills. The plant would bump up Australia's current LNG production by nearly 30 percent, producing 6 million to 7 million metric tons (6.62 million to 7.71 million tons) per annum. The rig itself would be about 0.3 miles long, making it the largest floating structure in the world. A cost estimate was not provided. Two recent pipeline leaks and a derailed train carrying crude have filled Exxon's plate. The floating facility would be a 50-50 split with BHP, and the final investment decisions won't surface until 2014/2015.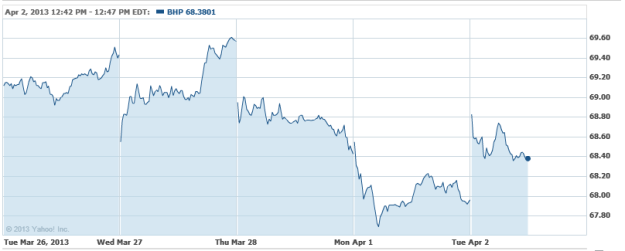 Investing Insights: Is Qualcomm A Hot Stock?