Starbucks Sets Sights on Malaysia Expansion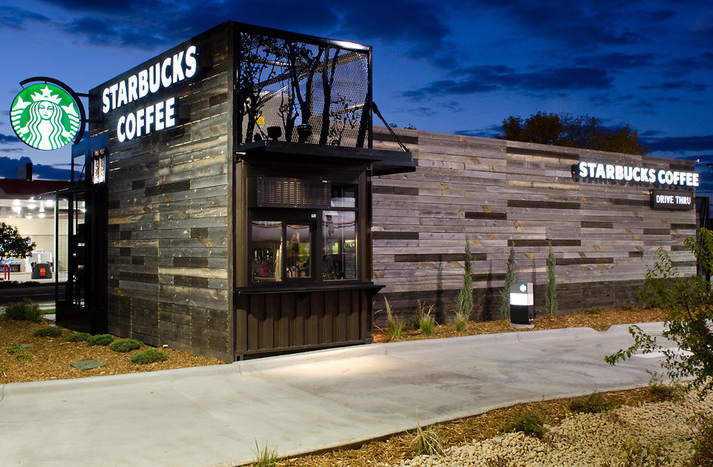 Starbucks (NASDAQ:SBUX) has officially announced that it will open 100 new stores in Malaysia over the next four years, demonstrating its long-term commitment to the Southeast Asia region.
The announcement comes just as the global coffee chain prepares to celebrate its 15-year anniversary of operations in Malaysia, which is made up of thirteen states and three federal territories.
Recently, the company also announced it planned to open an additional 200 new stores across Indonesia and the Philippines during the next four years, and double the number of stores in Thailand within five years.
In a Starbucks press release John Culver, group president, Starbucks China and Asia Pacific, Channel Development and Emerging Brands, reaffirmed the company's commitment to building the brand in Malaysia, and across Southeast Asia, during his two-day market visit in Kuala Lumpur.
"We have a historic opportunity to become one of the most respected and enduring brands across Southeast Asia, delivering an unparalleled experience to Starbucks customers, while supporting local communities. In Malaysia, we are humbled by the way customers have embraced the Starbucks experience, and as we look to celebrate 15 years in this dynamic market, I would like to thank our partners for earning the trust of our customers and sharing their coffee passion each and every day," Culver said.
"We will continue to build the Starbucks brand in Malaysia holistically, adding 100 new stores over the next four years, evaluating ways to expand across new channels like grocery and convenience stores, all while staying true to our core values of investing in our people and in the communities we serve."
To mark its significant 15-year milestone, Starbucks Malaysia has announced its Connecting Communities Program, which will work closely with HOPE Worldwide and aims to create a scalable community project that contributes to small, local farming villages. Starbucks stated in its press release that the first project would raise funds for banana farming communities in rural Malaysia.
"By purchasing select food items, featuring locally-grown bananas, using their Starbucks Card, customers contribute 15 percent of the purchase price to farmers and their families in Kampung Lubuk Jaya, Kuala Selangor. Specifically, the funds raised will be used to build a computer learning center for the children of the farming village."
Starbucks opened its first Malaysian outlet in 1998 at KL Plaza in Kuala Lumpur. Stepping forward to 2013, Starbucks reports it now has 141 stores across Malaysia and operates more than 700 stores across six Southeast Asian markets including Indonesia, Malaysia, the Philippines, Singapore, Thailand and Vietnam.