Starbucks Success Fails To Impress, SunPower Shares Charge on Upgrade, and 3 Other Hot Stocks
Starbucks (NASDAQ:SBUX): Starbucks quarterly results have met expectations, though the stocks don't show it, hanging just below evening on Friday morning. Earnings per share of $0.48 met projections, and revenue $3.56 billion — a 12 percent increase year-over-year — fell just barely shy by $2 million. Comparable sales grew 6 percent, with a 4 percent increase in traffic; average ticket prices also grew 2 percent. The company added 590 new locations to its portfolio.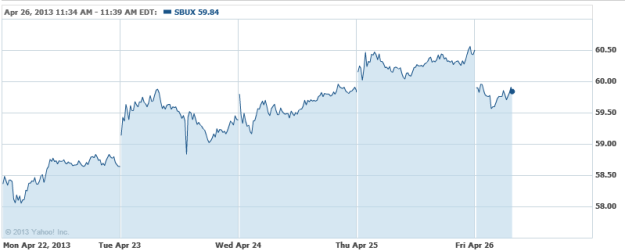 SunPower (NASDAQ:SPWR): Shares are racing over 12 percent on Friday, after the company receives an upgrade from Neutral to Outperform from Baird. A $16 price target bumps the previous of $10, and the firm cites a growing leasing business, cost reduction initiatives and technology innovations as reason behind the favorable adjustment.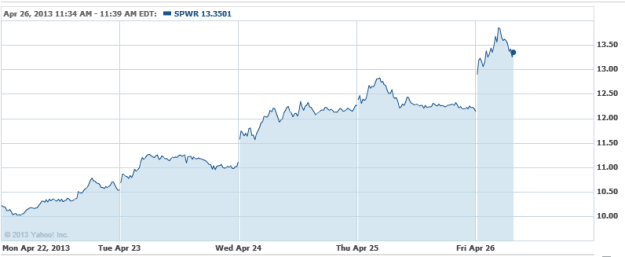 Avon Products (NYSE:AVP): The cosmetic seller has announced a shakeup in its board, as long-time member Fred Hassan has resigned his duties. Hassan cited increasing professional commitments as his reasoning for his departure. Board member Doug Conant is moving into Hassan's chairman role, and the board is appointing Kimberly Ross, chief financial officer for Avon, to the board.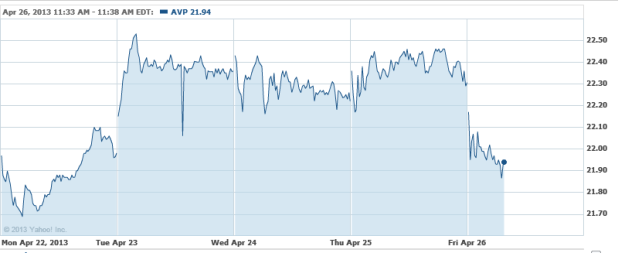 Verizon Wireless (NYSE:VZ): The Wall Street Journal is reporting that Vodafone (NASDAQ:VOD) wants $130 billion for its 45 percent stake in Verizon, which the wireless carrier is working to buy out from the British firm. The number clocks about $30 billion more than the initial bid of $100 billion, and Vodafone insists that selling its stake could initiate a $10 billion tax bill. Verizon, which has made little secret of its desires to break free from Vodafone, has said that it has developed a more tax-efficient structure for the sale.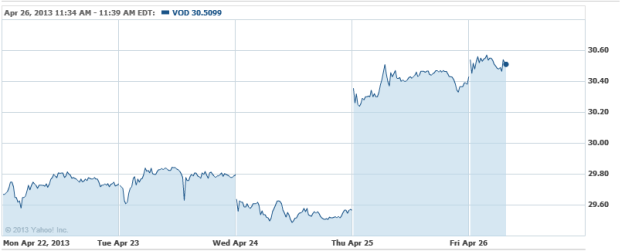 Investing Insights: Should Abercrombie & Fitch Be In Your Portfolio?