Starbucks Will Pay Mondelez $2.79B Over Spilled Beans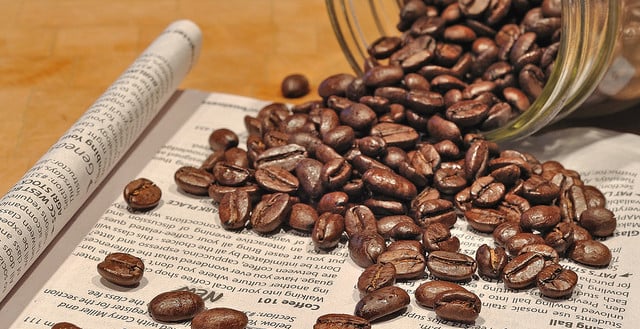 Starbucks (NASDAQ:SBUX) wants to sell you its bagged coffee directly, and it is willing pay the big bucks to make sure that happens. The coffee chain will pay Mondelez International (NASDAQ:MDLZ) $2.79 billion to settle a dispute and win backs its rights.
According to USA Today, the conflict that precipitates the payout dates back to 1998 when Starbucks and Mondelez, then known as Kraft Foods, forged an agreement that permitted Kraft to sell Starbucks coffee in grocery stores. The partnership endured for 12 years — renewed in 2004 — but Starbucks voiced its interest in a breakup in 2010, citing dissatisfaction with Kraft's management. Unfortunately, though, Kraft refused and rejected Starbucks' break-up offer of $750 million.
Now, three years later, the case can finally be put to rest, because the coffee chain giant announced Wednesday that it has agreed to pay $2.79 billion to Mondelez in order to settle the dispute over the premature termination of the bagged coffee grocery deal. The payout is higher than many analysts anticipated, and the company voiced its disagreement with its conclusion. Nonetheless, Starbucks maintained that it has the adequate cash to fund the penalty and it will book it as a charge to its fiscal 2013 operating expenses.
Starbucks' interest in discontinuing the deal reflects the success the coffee chain has enjoyed from its packaged coffee and tea sold in grocery stores, and its ambition to take the initiative private. According to Bloomberg, revenue for the packaged offerings jumped 50 percent in Starbucks's fiscal 2012, and the growth was largely fueled by sales of Starbucks and Tazo brand single-serve K-Cup packs at a variety of retailers.
Despite the company's gains, though, back in November 2010, Starbucks was already unsatisfied with how Kraft was running its business, and CEO Howard Schultz wanted to terminate the initial deal as he highlighted that sales growth at grocery stores fell after 2000 and Starbucks' market share of grocery store premium coffee sales dropped from 33 percent in 2005 to 25 percent in 2010.
The CEO maintained that Kraft was mismanaging the brand and going against its contract as he fought for its separation, but despite his urgings, the Chicago, Illinois-based company stood firm in its refusal to accept any buyout offer.
The two parties have been up in arms ever since, wrestling for control in court, but the rift finally came to a close Wednesday after an arbitrator ordered a Starbucks payment consisting of $2.23 billion in damages and $557 in interest and attorneys' fees.
Neither the company nor investors were happy with the settlement as Troy Alstead, Starbucks CFO said in a statement Wednesday, "We strongly disagree with the arbitrator's conclusion. We believe Kraft did not deliver on its responsibilities to our brand under the agreement." However, the coffee giant can now at least continue growing its business the way it sees fit and Schultz expressed his enthusiasm for the future asserting, "We now have the flexibility and the freedom to control our own destiny."
Don't Miss: Macy's Queues Up for a Strong Holiday Quarter.