Starbucks's Schultz Opens His Mouth About the Government Shutdown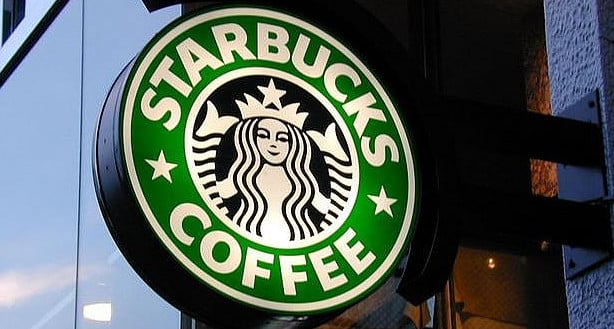 Starbucks (NASDAQ:SBUX) CEO Howard Schultz has been touted as one of the generation's greatest leaders, and he has especially earned praised for his willingness to speak and connect with consumers directly. It was just last month that the executive wrote an open letter to Starbucks customers, asking them to stop bringing their firearms into the company's stores, and now Schultz is opening his mouth again.
This time, though, the issue does not involve gun rights — it's the government shutdown.
According to Reuters, Schultz sent a letter to several business leaders on Monday, urging them to pressure U.S. political leaders to put an end to the now weeklong partial federal government shutdown. The note was published on the company's website after Schultz sent it to business executives. It reads, in part: "This weekend I heard from several business leaders who shared their concern about our relative silence and impact in urging the political leadership to act on behalf of the citizenry. It is our responsibility to address the crisis of confidence that is needlessly being set in motion."
Though the recipients of the letter weren't named, the CEO has long been known for his outspokenness as well as his political agenda, so it isn't a huge surprise that Schultz is now using his clout to call for an end to the shutdown. The gravity of the letter also evidences how everyone — not only the employees of the federal government and members of Congress — is deeply affected by the stalemate, and the CEO is now urging his compatriots to take a stand.
Unfortunately, when Schultz sent the letter on Monday, members of Congress remained polarized and appeared far from coming to a political consensus — but at the very least, pressure from powerful business leaders couldn't hurt the struggle.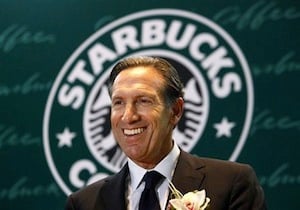 Reuters reports that also isn't Schultz's first go in the political arena. The CEO has been outspoken about many other national debates, as well. Schultz is a registered Democrat but has stopped donating to political campaigns since August 2011, when he urged Americans to stop making political contributions until lawmakers strike a bipartisan deal on the country's debt, revenue, and spending.
Schultz also made headlines last December, when his company took advantage of its popular coffee cups to urge politicians to "come together" and find a resolution that avoids the "fiscal cliff" of automatic tax hikes and government spending cuts.
Now, the CEO is wading into just one more political debate, and he isn't shy about his opinions. In his letter to business executives on Monday, he wrote: "I don't pretend that both parties are equally to blame for this crisis. But I do think they are equally responsible for leading us to a solution."
With the country largely controlled by the strength and power of its business leaders, citizens can only hope that they use that influence to make a difference.
Don't Miss: China Doesn't Find Yum Brands So Yummy.