Status Update: Facebook Is Getting Creepier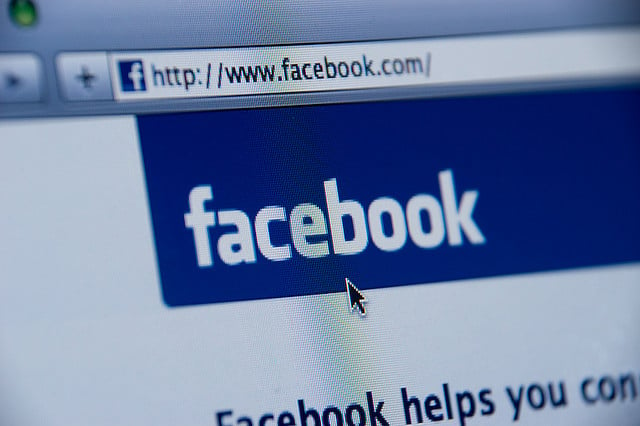 It's no secret that Facebook (NASDAQ:FB) knows its users — I mean, really knows them. The social network has long collaborated with technology and advertising companies in order to ensure the company's ads target users in the most purposeful and effective way. In other words, it's not merely coincidence that Facebook knows you have a shopping problem, knows what college you attended, or understands what your favorite hobby is.
But now, the Menlo Park, California-based company wants to take it one step further, and it is enlisting a team of specialists, known internally as the AI team, to help it do so. According to Technology Review, the new research group, composed of only eight team members, is working on an approach to artificial intelligence known as deep learning, which employs simulated networks of brain cells to process data.

Sounds complicated, but what is simply means is that Facebook is working to use the deep learning method in order to better boost the company's unique features and even improve its lucrative ad targeting. If all goes according to plan, the technology could help distinguish emotions or events users describe in text but don't explicitly state, and the approach could also use that information to make predictions about a user's likely future behavior. In order words, pretty soon, Facebook could identify that your latest status update is about a breakup, and then could shamelessly advertise Ben & Jerry's latest flavor as the top story in your news feed.
Not exactly — but the new experiment is working to even further pump up the productivity of a user's news feed. Facebook recognizes that its users are now glancing over the updates more and more frequently thanks to the social network's mobile app, and is thus is ready to ensure it takes full advantage of that reinvigorated attention.
Technology Review highlights Facebook's chief technology officer, Mike Schroepfer's explanation, "The data set is increasing in size, people are getting more friends, and with the advent of mobile, people are online more frequently. Its not that I look at my news feed once at the end of the day; I constantly pull out my phone while I'm waiting for my friend or I'm at the coffee shop. We have five minutes to really delight you.
That's why Facebook needs to make sure the updates its users do see are conclusively the most important and relevant to them. As of now, average Facebook users see 1,500 updates, but the company would like the new technology to help it shave that number down to between 30 and 60, increasing its chances of really effectively connecting with each of its 700 million users.
The whole initiative might sound extra creepy — even for Facebook — but to be fair, the social network isn't the only major tech company which has utilized the resources. Google (NASDAQ:GOOG) and Microsoft (NASDAQ:MSFT) already have too, but they employed the technique for different uses. Technology Review explains that Google uses the deep learning approach to cut the error rate of its voice recognition services and, on the other hand, Microsoft built a system from it that allows its software to translate speech from English to Mandarin Chinese.
Thus, the artificial intelligence approach offers a variety of uses that specialists can employ to advance certain technologies. Facebook is just the latest to hop on board and work to adapt the technology for its own use, but its AI group is still only working on research that is in its testing stages. It's difficult to predict what the approach will mean for Facebook users in the future, but at least it is almost guaranteed that we're likely to soon get much more personal with the Facebook gods.
Don't Miss: Is Google Finally Out of Trouble in Europe?