Strengthening Retail Sales Unlikely to Last?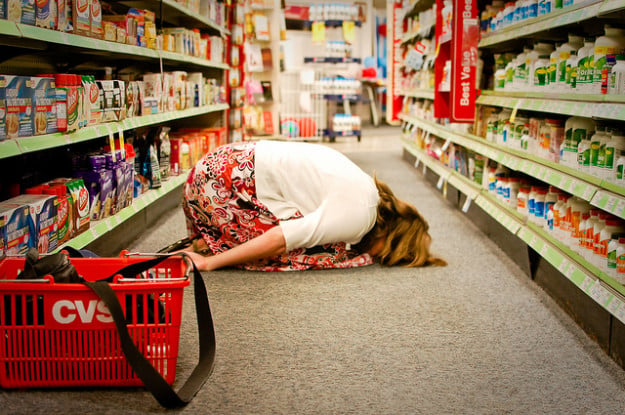 In the final week of May, retail sales estimates calculated by Redbook and the International Council of Shopping Centers, in conjunction with Goldman Sachs (NYSE:GS), spiked. So far this year, retail sales figures have showed a mixed picture of the health of the American consumer, whose spending accounts for approximately 70 percent of economic activity in the United States. May experienced especially choppy growth, but pent-up demand and stronger high-income household confidence helped discount retailers, electronics stores, and specialty stores see stronger sales last week.
Still, this growth spurt was not enough to affect the International Council of Shopping Centers' full month outlook, which is currently predicting flat to negative growth for May.
Expanding significantly from last week's week-over-week drop of 0.9 percent, the ICSC-Goldman Store Sales Index climbed 1.9 percent in the past week. On a year-over-year basis, the index expanded by 4.3 percent, a much higher rate of growth than last week's 2.8 percent gain. That level represented the highest rate of year-over-year same-store growth since May of last year.
ICSC Chief Economist Michael Niemira said in a press release seen by Dow Jones Newswires that sales over the Memorial Day week were strong and most likely driven by the holiday, growing demand, and elevated household confidence among higher income earners. However, because sales this spring have been "up and down," he did caution that the strengthening may not last.
Similarly, the Redbook reading — in which figures for the first week of the month are compared with the average for the entire previous month — showed an expansion in retail sales growth, with sales expanding at a slightly faster rate than the previous week. According to the industry group, sales growth increased from last week's reading of 2.7 percent to 2.9 percent for the most recently reported period. Redbook's month-to-month comparison with April exhibited a slight 0.6 percent gain.
As an isolated reading of the health of the retail sector, this week's data indicated that Americans were spending slightly more. But even the International Council of Shopping Centers warned that the growth may only be temporary. Consumers are not spending because of a lack of confidence. The consumer sentiment index compiled by  Thomson-Reuters and the University of Michigan posted its highest reading since July 2007 last month, boosted but surging home prices, healthy stock market gains, and modest improvements in the job market.
Rather, the brighter economic outlook has been dimmed by the insufficient growth in personal income. The Department of Commerce said Friday that American incomes failed to grow in April, leading many households to cut back on spending. Consumer spending dropped to a seasonally adjusted 0.2 percent in April, the first decline since last May. That drop followed a 0.1 percent increase in March and a 0.8 percent rise in February.
Follow Meghan on Twitter @MFoley_WSCS
Don't Miss: Are Americans Feeling Better About Their Retirement Chances?