These Struggling American Restaurants Are Fighting to Survive
Can you imagine a world without Olive Garden or McDonald's? Changing consumer tastes — like favoring local eateries over national chains — are hurting American staples. However, the following restaurants won't give up without a fight. One adaptable seafood restaurant may make it just yet (page 10).
1. Olive Garden
Iconic dishes: Zuppa Toscana, Fettuccine Alfredo, and breadsticks
Saving grace: Olive Garden relaunched the Never Ending Pasta Pass, a "season pass" to unlimited pasta bowls for a single cost.

Good

news: The chain expects same-store sales to grow 2% to 5% in fiscal 2019.

The poster child for struggling restaurants, Olive Garden is focusing on creative promotions and its bread and butter — literally. The chain is beating sales forecasts and many customers are returning for dinner.
Next: Do diners still want to go "down under"?
2. Outback Steakhouse
Iconic dish: the Bloomin' Onion
Saving grace: Outback locations either relocated or underwent a "multi-year exterior remodeling effort."
Good news: Remodeled stores see about 4% growth in sales.
The owner of Outback Steakhouse, Bloomin' Brands Inc., is beating sales forecasts after nearly dying during the last recession. It's currently scaling back on promotions and expanding delivery options.
Next: A popular chain gets back to its roots.
3. Chili's
Iconic dishes: Baby Back Ribs and the Triple Dipper (a customizable combo of three appetizers)
Saving grace: Chili's is shrinking its overwhelming menu by 40%.
Reports say Chili's is reducing offerings to win back customers and rebranding itself as a "grill" to entice health-focused diners.
Next: A pizza chain firing on all cylinders
4. Domino's
Iconic dish: Pepperoni Pizza
Saving grace: renovations, price adjustments, and digital sales
Good news: Domino's stock has outperformed Google, Netflix, Apple, and Amazon over the past few years.
Domino's rivals, like Papa John's and Pizza Hut, underperform it by almost 10%. Behind new leadership, Domino's has experimented with new prices and reinvented stores. It's also generated more than 65% of sales via digital ordering channels. As Restaurant Business says, "[Domino's] continues to demonstrate to the restaurant business how to do things."
Next: This restaurant embraces the calories.
5. The Cheesecake Factory
Iconic dishes: Strawberry Cheesecake and Chicken Madeira
Saving grace: online ordering and delivery services
Good news: It ended 2018 with a 1.9% increase in same-store sales.
Better customer service also contributed to the California-based chain's success as The Cheesecake Factory continues to build momentum into 2019.
Next: Known for classic food and wooden rocking chairs
6. Cracker Barrel
Iconic dishes: Country Fried Steak and Chicken n' Dumplings
Saving grace: embracing the restaurant-meets-general-store concept
Good news: Revenue rose from $2.68 billion in 2014 to $3.03 billion in 2018.
Known as a great family restaurant, Cracker Barrel provides affordable food with Southern charm. The chain's business model continues to thrive as others in its category suffer. In fact, Cracker Barrel's first quarter of 2019 showed continued sales growth, reports Business Insider.

Next: You'll find one of these just about everywhere.
7. Denny's
Iconic dish: Grand Slam Breakfast
Saving grace: low prices
Good news: Despite changing diner tastes, Denny's sees growing sales.
Like other chains, Denny's is competing for customers in an incredibly saturated market. However, the chain relies on its ability to compete with its lineup of classics.
Next: No actual macaroni on this Italian menu
8. Macaroni Grill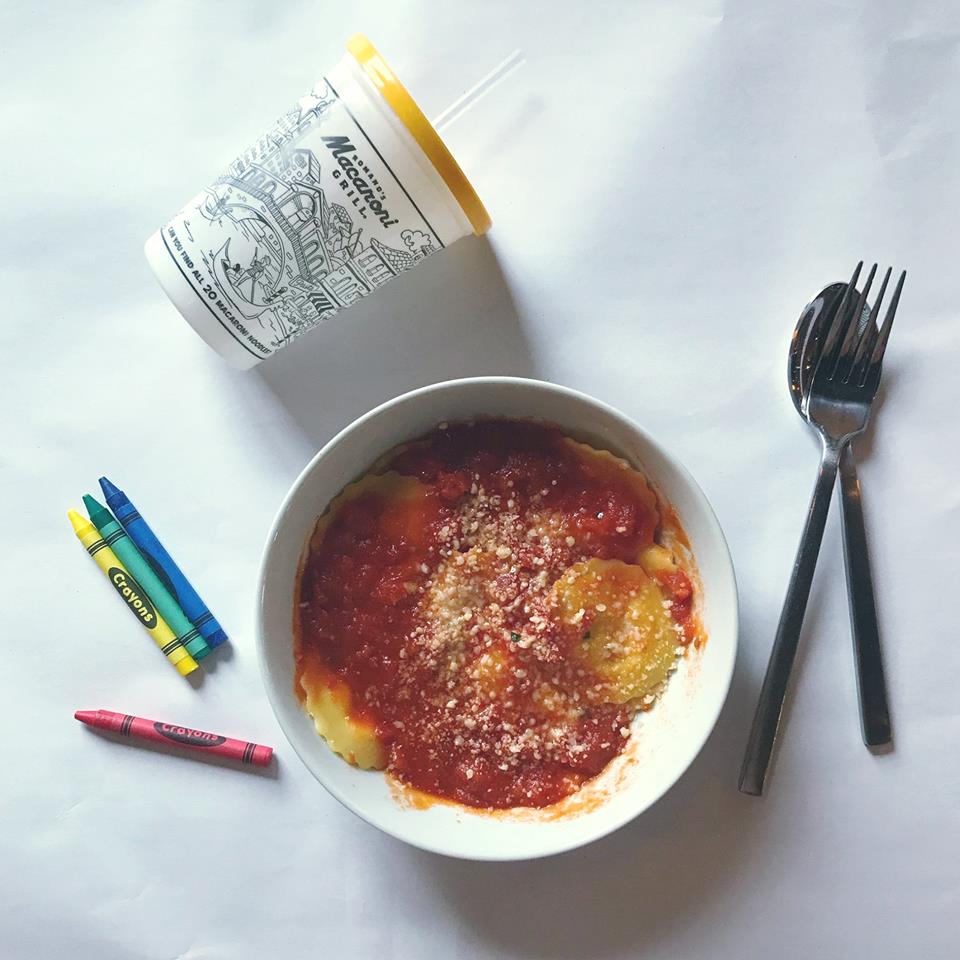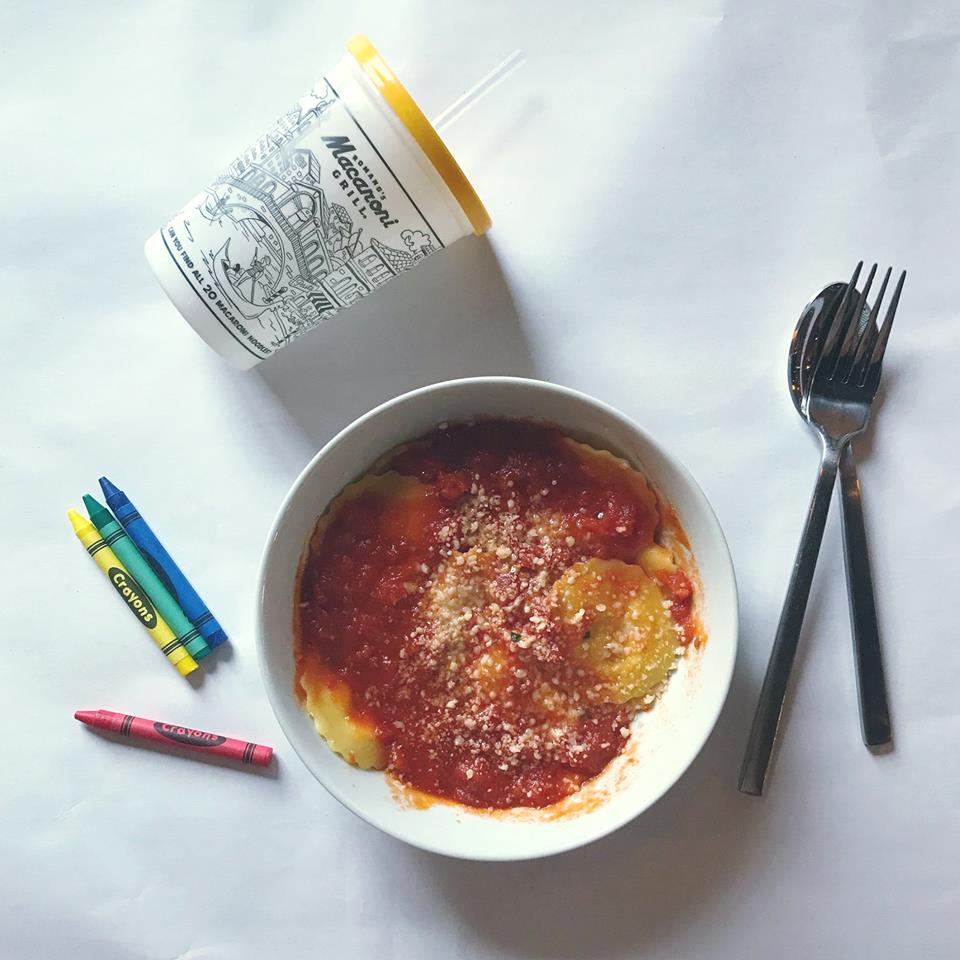 Iconic dishes: Pasta Milano and Sausage Rigatoni
Saving grace: cutting locations from 230 to 85 (plus 21 franchises)
Good news: The chain has improved overall sales, traffic, and margins.

Romano's Macaroni Grill had one goal in 2018: to rebuild and stabilize the bankrupt brand. Now, its sales are on the rise, reports Restaurant Business, and it's focusing on a new acquisition: Sullivan's Steakhouse
Next: A chain that's finding ways to innovate.
9. Taco Bell
Iconic dishes: Cheesy Gordita Crunch, Cinnamon Twists, and Crunchwrap Supreme
Saving grace: new menu items (like Nacho Fries)
Good news: a 5% increase in same-store sales in 2018
Many described Taco Bell as a stagnant fast-food company. Now, however, the Mexican chain gets an A+ for "world-class product innovation" and marketing strategy. Taco Bell has on-trend partnerships with brands like Forever 21 and Cheeto's. The Harris Poll recently announced that Taco Bell as America's favorite Mexican restaurant.
Next: This seafood restaurant is fighting back from near extinction.
10. Red Lobster
Iconic dishes: Cheddar Bay Biscuits and the "Endless Shrimp"
Saving grace: seafood promotions like Lobsterfest
Where do you go for seafood in landlocked cities? The answer is often Red Lobster. Despite being sold by Darden Restaurants a few years ago, it's now being hailed as a favorite restaurant of millennials. How are they doing it? Unlimited shrimp and a focus on its signature dish: lobster.
Next: Will the golden arches ever die?
11. McDonald's
Iconic dishes: Big Mac and French fries
Saving grace: delivery, mobile ordering, and new menu items
Good news: Stock price and sales continue to grow in 2019.
McDonald's announced an emergency "Turnaround Plan" in 2015, after seeing declining sales for six quarters. Overcoming high labor and food costs, McDonald's can now thank its "new technology initiatives, customer experiences, and corporate responsibility," reports QSR Magazine.
Next: This pizza chain disappeared for a while.
12. Little Caesar's
Iconic dishes: Crazy Bread and Detroit-Style Deep Dish Pizza
Saving grace: promotions like $5 "Hot-N-Ready" pizzas
Little Caesar's was big in the '90s, then it disappeared from many U.S. regions. The pizza chain is back, though, and it's bringing $5 "Hot-N-Ready" pizzas to more regions. The question is whether or not it can hold its ground in a saturated market. Little Caesar's is once again a player in the pizza wars.
Next: Home of the beloved Blizzard
13. Dairy Queen
Iconic dishes: Oreo Blizzard and Deluze Cheesebruger Lunch
Saving grace: rebranding as a "Grill & Chill"
A go-to for frozen treats, Dairy Queen now centers on the Grill & Chill menu, which includes hamburgers, hotdogs, and salads. It's renovating stores, especially in target markets of Sacramento, California; Charlotte, North Carolina; Orlando, Florida; Rochester, New York; and Austin, Texas.
Next: This chain's Canadian counterpart performs best.
14. A&W
Iconic dishes: A&W Coney Dog and draft root beer
Saving grace: focusing on standalone locations, not gas stations
Good news: A&W reported sales increases in 20 of the last 24 quarters, with 33% growth in same-store sales during that time.
With a 100-year anniversary in June 2019, A&W's sales are expected to keep improving. The root beer purveyor opened 15 new locations in 2017, and nearly as many in 2018.
Next: Do you still eat at this East Coast chain?
15. Roy Rogers
Iconic dishes: Original Crispy Chicken and Double-R Bar Burger
Saving grace: a mobile-friendly website and user-friendly app
Good news: Diners will see new llocationswith kiosks
The East Coast chain has shrunk since its heyday, with leadership cutting loose unwanted franchisees. There used to be 650 locations; today, there are 54. Roy Rogers has generated a fierce comeback, however. The chain's next phase will introduce new locations and kiosks to make ordering easier.
Next: A restaurant attempting a resurrection
16. Steak and Ale
Iconic dishes: Prime Rib
Good news: The Steak and Ale chain is coming back.
Steak and Ale was another regional chain owned by the same company that runs Bennigans. It's been extinct for a while, but there are plans to bring it back to the market. Don't get too excited; the initial run will take place in Mexico. Some people hope to open a new location in the Dallas area.
Finally: A newer chain that keeps shooting itself in the foot.
17. Chipotle
Chipotle's suffered some PR disasters lately. But will America really turn its back on its favorite burrito-builder?
Denver-based Chipotle had experienced enormous growth over the past several years — until foodborne illness put a real damper on its sales. PR crises aside, Chipotle still has a large presence for now. As one of the most talked about "fast-casual" chains, it's still stealing business from traditional sit-down and fast-food joints. It's hard to imagine Chipotle going belly-up.
Check out The Cheat Sheet on Facebook!