These 15 Struggling Restaurants Might not Survive 2019
No matter how the economy is doing, people love dining out. Americans spent $605 billion at the best chain restaurants and other establishments from 2017 to 2018, according to the Los Angeles Times. However, not all restaurants are created equally. Just as some American companies are going downhill fast, these struggling restaurants might not survive 2019.
The nationwide chain at No. 6 inspired similar competitors that are putting pressure o n the originator, and the restaurant at No. 10 has its work cut out for it.
1. Applebee's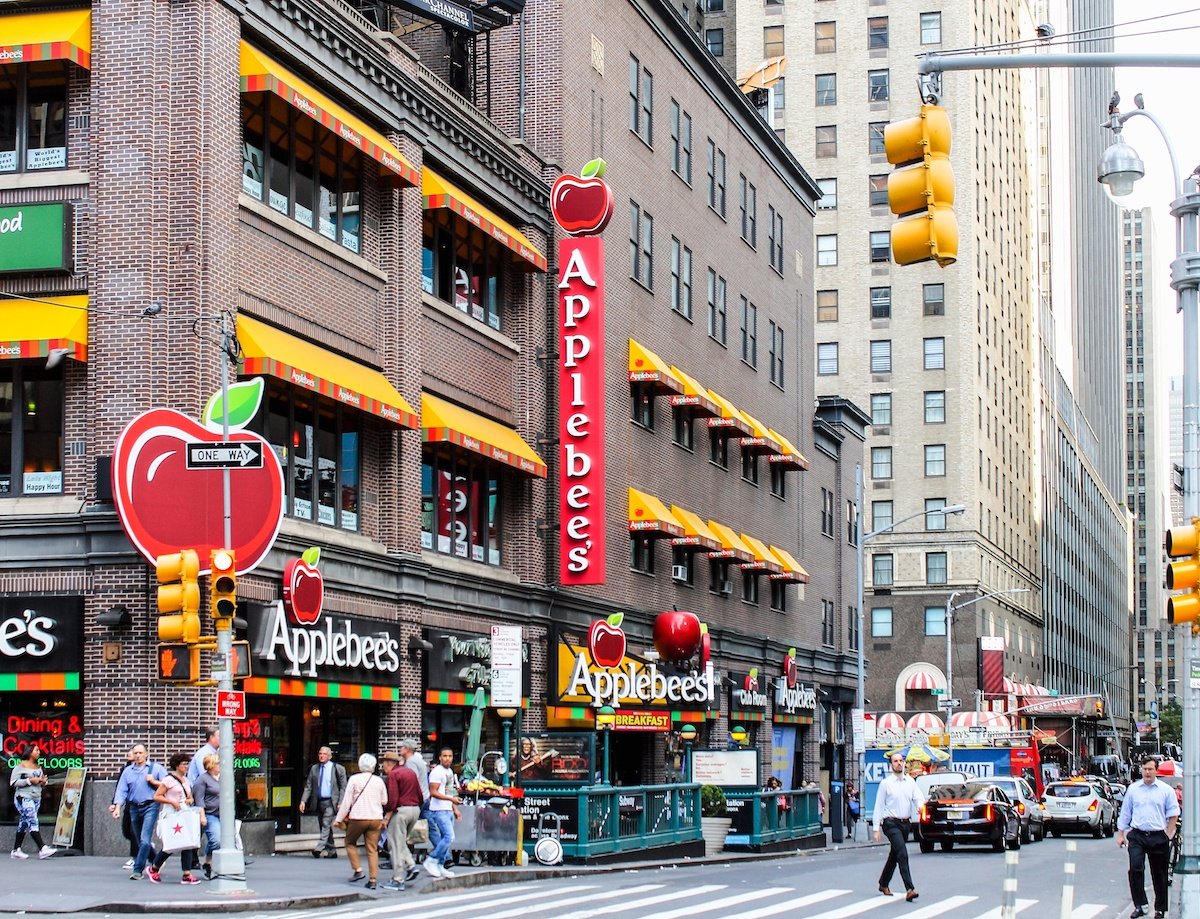 Headquarters: Glendale, California
The bad news: They keep closing restaurants.
Applebee's spent money renovating restaurants and expanding its menu to appeal to younger diners. That wasn't the smartest move. The changes alienated some existing customers and didn't bring in many new ones. The chain closed 46 locations in 2016, another 99 in 2017, and planned to shutter up to 80 more by the end of 2018.
Next: No one wants to invest in these struggling restaurants.
2. BJ's Restaurant and Brewhouse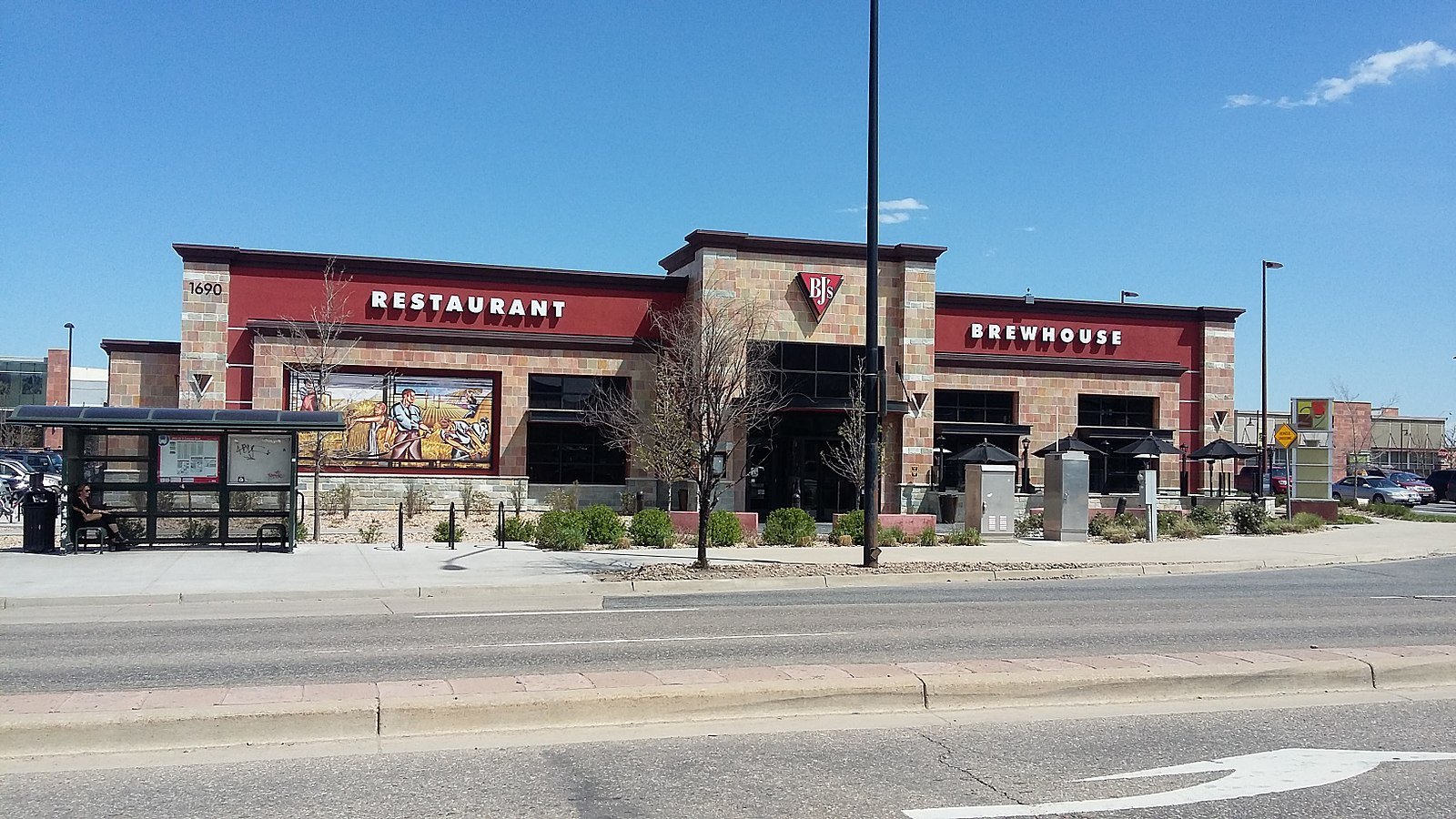 Headquarters: Huntington Beach, California
The bad news: The stock plummeted 25%.
There are less than 200 BJ's Restaurants in the United States, and it's not looking good for the chain. Just take a look at these numbers:
Same-store sales declined 1.4% in the first half of 2018, according to the Los Angeles Times.
BJ's stock plummeted 25% in the first six months of 2018.
Parent company DineEquity's stock value declined 47% over the same time frame.
Next: They're closing up shop even in their backyard.
3. Bob Evans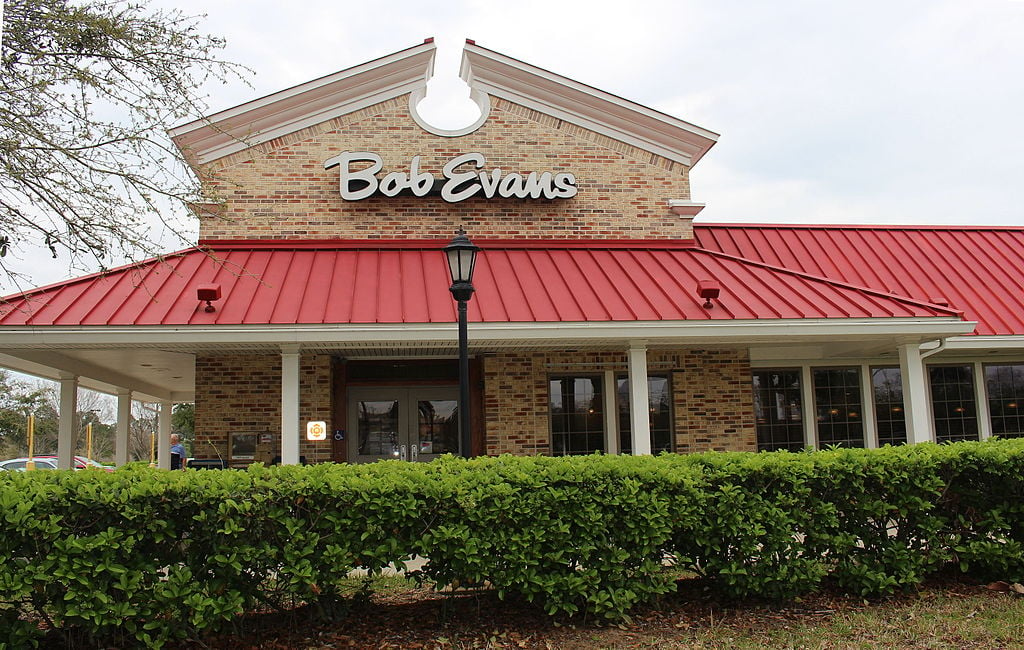 Headquarters: New Albany, Ohio
The bad news: They closed restaurants close to home and sold the rest.
It's never a good thing when a restaurant chain shuts down multiple locations. It's even worse when the shuttered stores are close to home. That's what happened to Bob Evans. The company closed 27 restaurants in 2016, including some in Ohio. Then, it sold what was left for $565 million.
Next: When the parent has problems, so does the child.
4. Carrabba's Italian Grill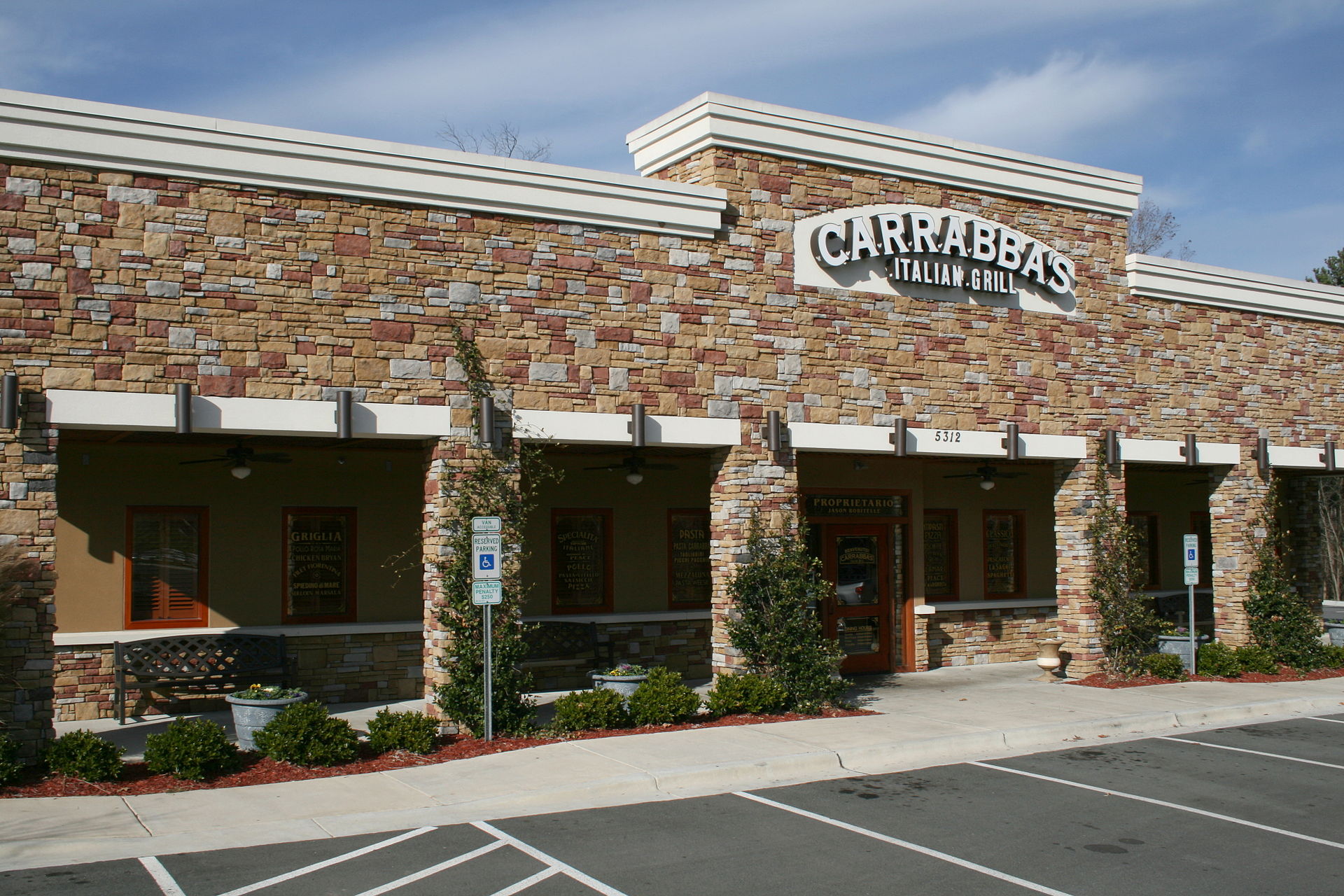 Headquarters: Tampa, Florida
The bad news: The parent company is struggling, too.
Carrabba's is one of several restaurants under the Bloomin' Brands banner. Outback and Bonefish Grill are others, and all of them are among the struggling restaurants, according to Clark. People prefer healthier eating at fast-casual restaurants, and Carrabba's and Outback aren't on the menu.
Next: There are two reasons this chain is doomed.
5. HomeTown Buffet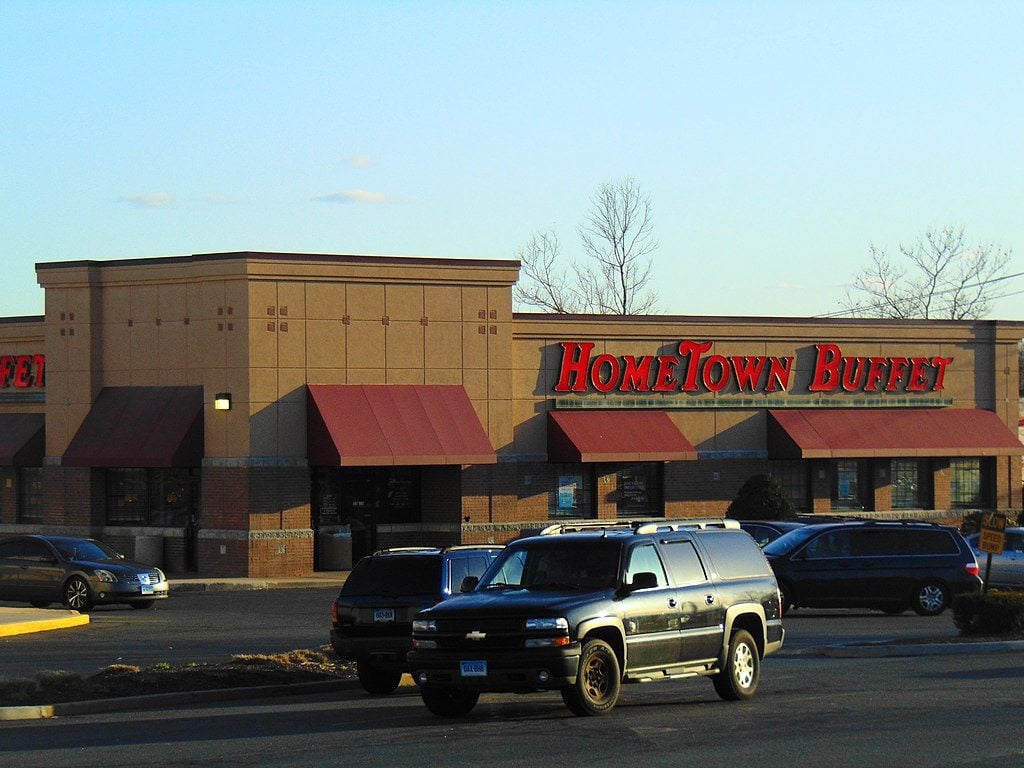 Headquarters: Hollywood Park, Texas
The bad news: Diners prefer healthier meals and smaller portions.
When you look at HomeTown Buffet, you can pinpoint two reasons it's more or less doomed.
Diners prefer smaller portions and healthier meals these days, not the fried food and carb-bombs you find at an endless buffet.
HomeTown's parent company made its third bankruptcy filing in 2016, and then it quickly closed 166 restaurants.
Next: The competitors this restaurant spawned are winning.
6. Hooters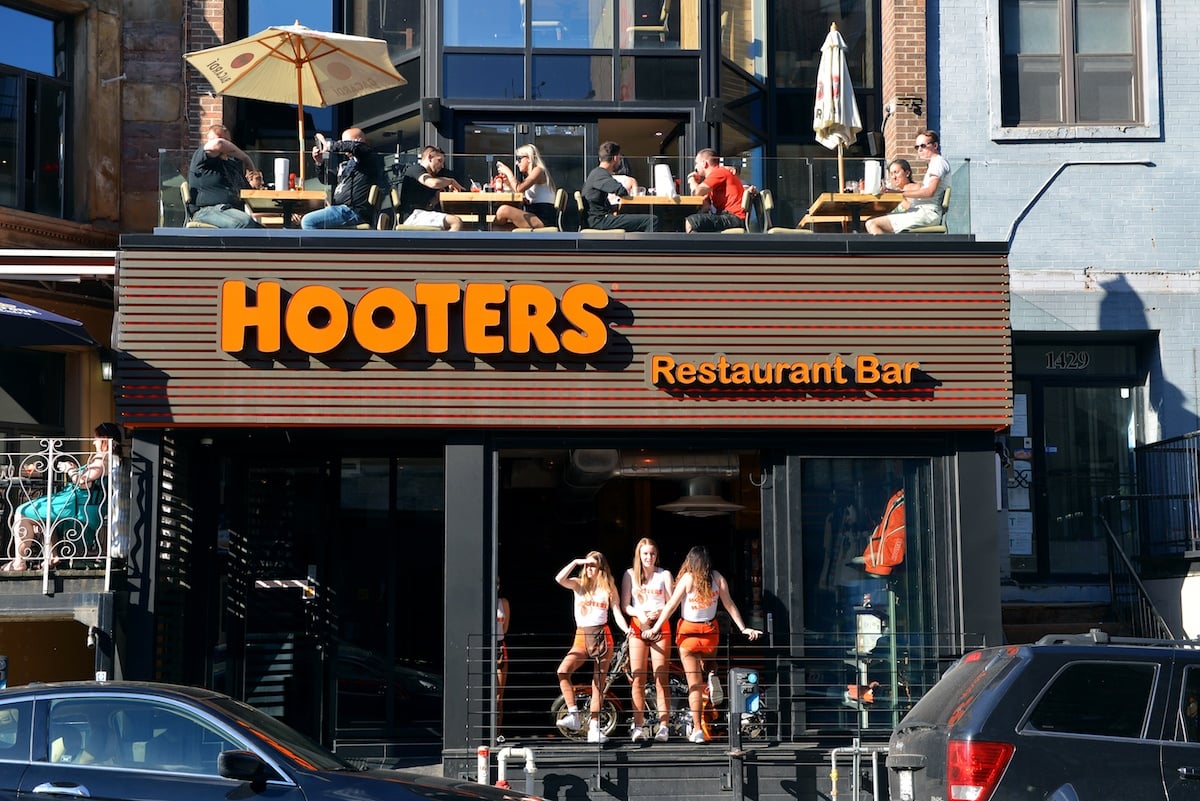 Headquarters: Atlanta
The bad news: People head to other restaurants if they want cleavage with their food.
Hooters spawned the restaurant concept of scantily clad waitresses delivering your food. The problem is two-pronged.
First, fewer people want to gawk at their servers over burgers and beer. Second, and more damaging, other businesses took that idea and ran with it, and now they're doing better than Hooters. Competitor Twin Peaks enjoys climbing sales, while Titled Kilt performs so well another company acquired it in 2018.
Next: It checks all the boxes that other struggling restaurants do.
7. Joe's Crab Shack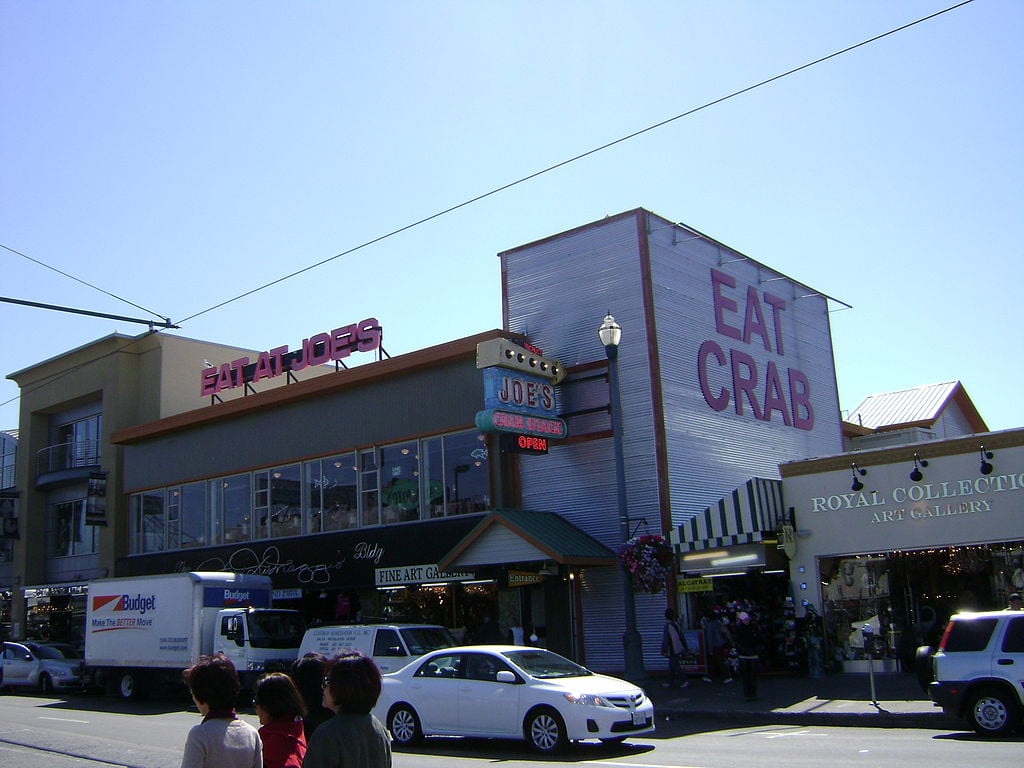 Headquarters: Houston
The bad news: Even the CEO doesn't paint a rosy picture for Joe's.
Joe's Crab Shack checks all the same boxes as other struggling restaurants. It unexpectedly closed many locations (41 out of 112 in 2017). The parent company filed for bankruptcy. Then, the CEO of the company that bought Joe's after the bankruptcy said he planned to close more locations.
Next: This restaurant isn't doing two things all restaurants want to do.
8. Noodles & Company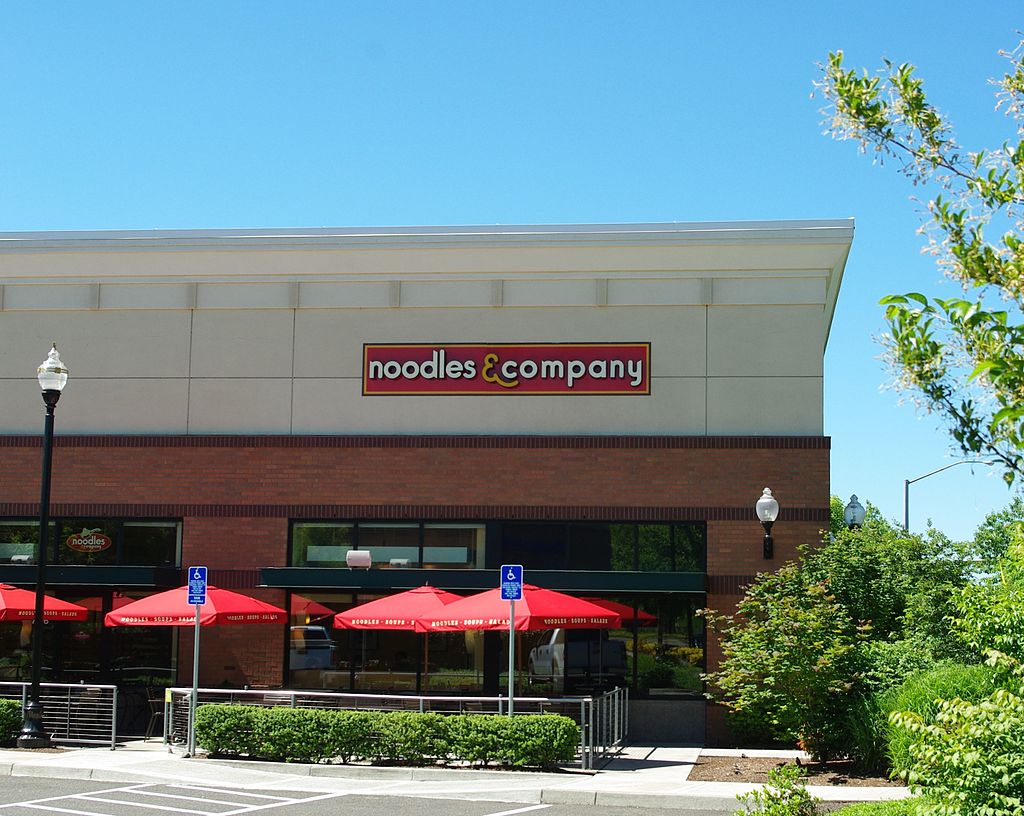 Headquarters: Broomfield, Colorado
The bad news: A data breach contributed to lost revenue.
Two goals almost all big restaurant chains aim for are expanding and seeing more money on the bottom line. Noodles & Company hasn't been doing either one lately. It closed 39 restaurants in 2017, but it opened only 17 locations to offset the losses. That was after it paid $11 million in data breach settlements in 2016 as it lost close to $72 million that year. Noodles & Company isn't dead yet, but it's definitely one of America's struggling restaurants.
Next: It seems OK if you don't look too deep.
9. Papa Murphy's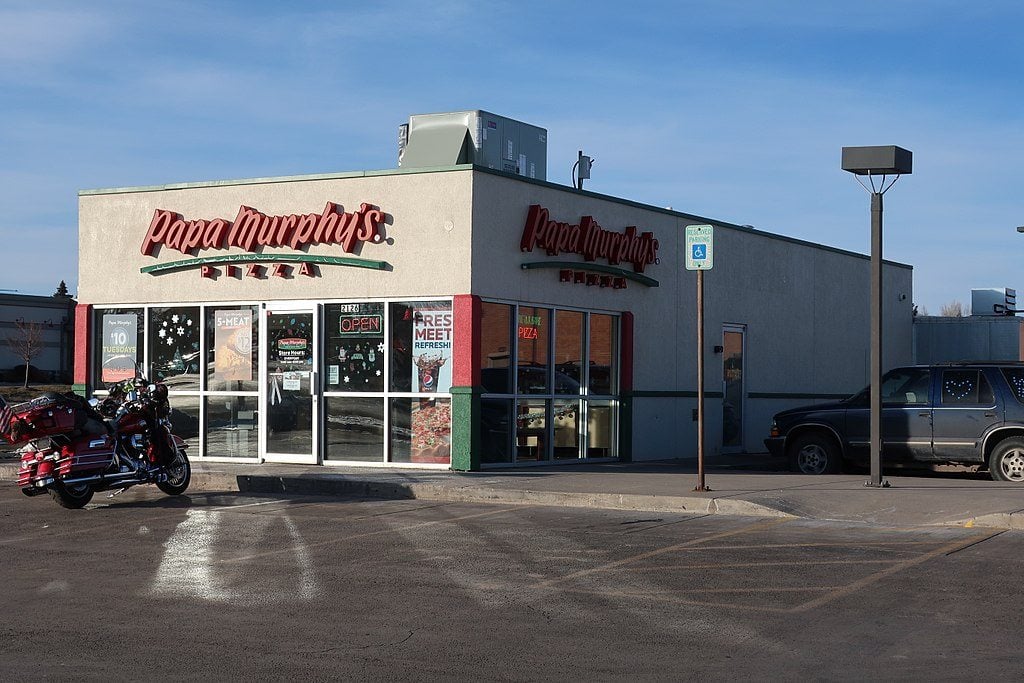 Headquarters: Vancouver, Washington
The bad news: Practically everything.
Seeing the number of nationwide locations decline to 1,504 (from 1,566) doesn't look that bad, but Papa Murphy's isn't in good shape.
Same-store sales dipped 4% in 2018's first quarter. Over two years, same-store sales declined nearly 9%, according to Restaurant Business. Meanwhile, the company saw revenue dip nearly $5 million to $28.8 million, which has executives looking to cut their losses and sell to the highest bidder. Papa Murphy's is a "rudderless, sinking ship," according to Seeking Alpha.
Next: One of the worst chains of its kind has its work cut out for it.
10. Pizza Hut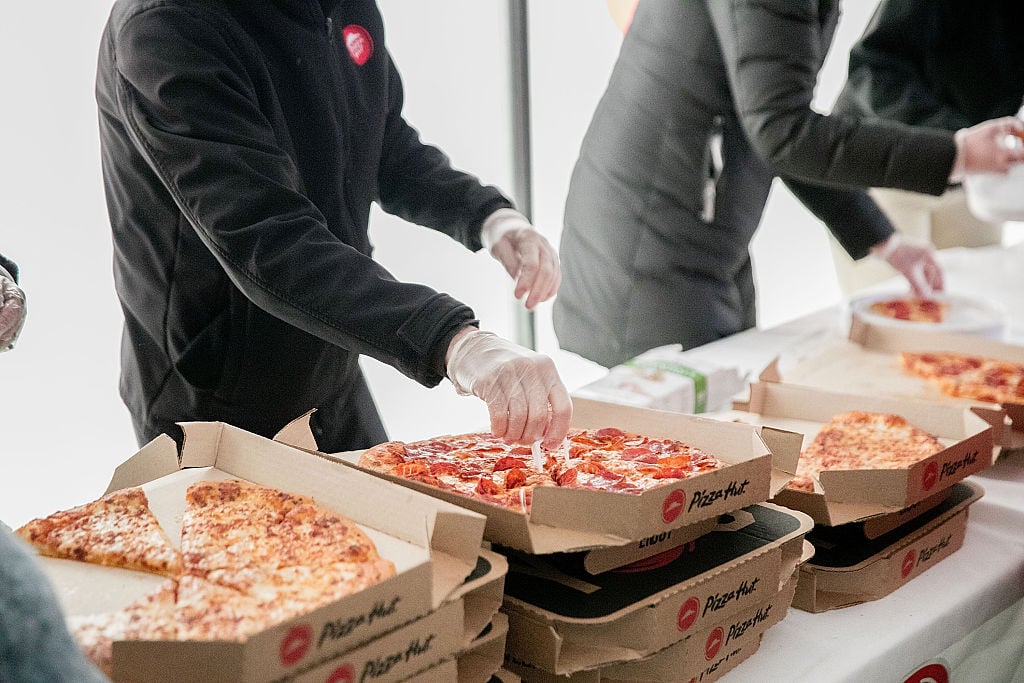 Headquarters: Louisville, Kentucky
The bad news: Bad pizza and worse sales.
If being one of the worst pizza chains in America isn't enough to be considered a troubled restaurant, then the financials seal the deal. Pizza Hut is part of Yum! Brands, a billion-dollar company that also operates KFC and Taco Bell, so it's not going away any time soon. However, decreasing sales and flat profits point to a sluggish performance that might be the new normal.
Next: A small chain without much room for error.
11. Pollo Tropical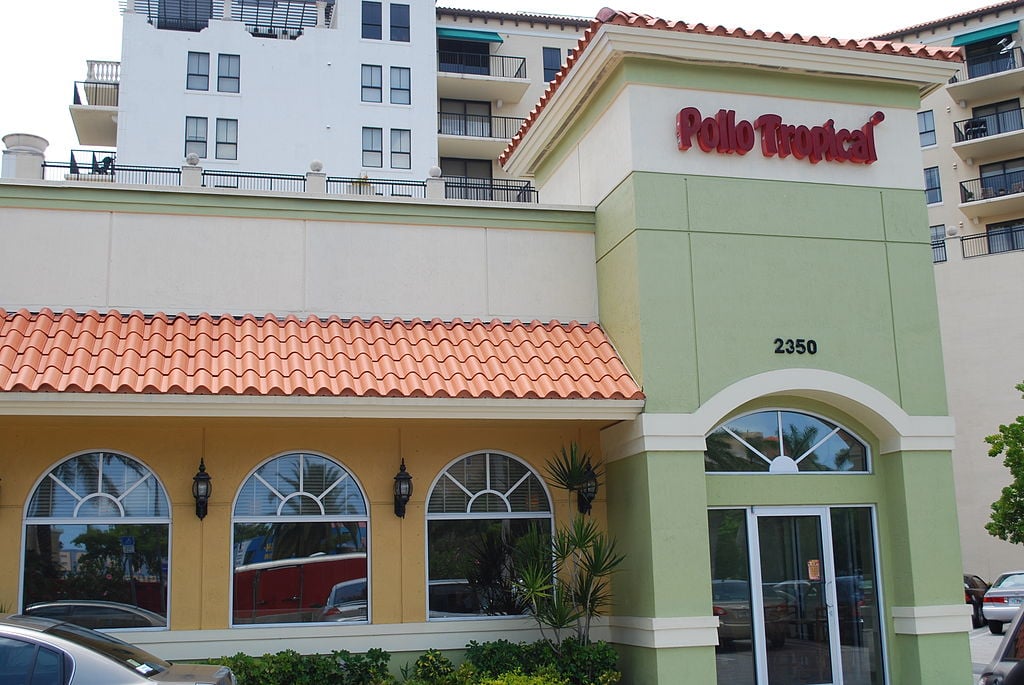 Headquarters: Miami
The bad news: Downsizing from small to smaller.
Caribbean fast-food chain Pollo Tropical was never the biggest chain, but its small footprint shrunk even more in recent years. After expanding into Texas, Tennessee, New York, and Latin America, it left all of those locations and suffered quarterly losses of $4.5 million late in 2016. The company has restaurants throughout Florida and a few near Atlanta, but with such a small footprint, Pollo Tropical doesn't have much room for error moving forward.
Next: A small fish in a big pond.
12. Qdoba
Headquarters: San Diego
The bad news: The chain keeps losing ground.
In the world of fast-casual Mexican food, Chipotle is the king, Barberitos is ascending the ranks, and Qdoba is more or less an afterthought. Despite having more than 700 restaurants doing $820 million in sales in 2017, owner Jack in the Box sold it for $305 million in early 2018. Why sell? Slow sales and a $2 million swing in earnings that resulted in a $600,000 loss.
Next: This restaurant chain has a history of failure.
13. Quiznos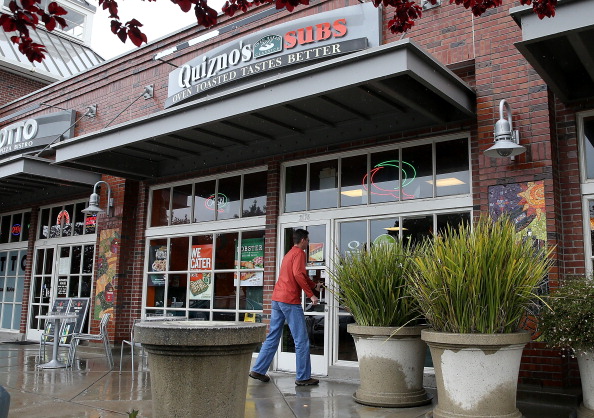 Headquarters: Denver
The bad news: A competitive market and a history of failure.
Even big companies make failed products from time to time. For Quiznos, its business model was the failed product. It alienated franchisees who weren't making any money. It went from 5,000 locations threatening rival Subway's bottom line in 2007 down to 800 or so as sales went from $2 billion to less than $200 million.
Subway, Firehouse Subs, Jimmy John's, and Jersey Mike's are some of the other big players in the competitive sub sandwich arena. Despite the history of struggles, a private investment company bought Quiznos in June 2018, according to the Denver Post.
Next: Growth doesn't seem to be an option.
14. Steak 'n Shake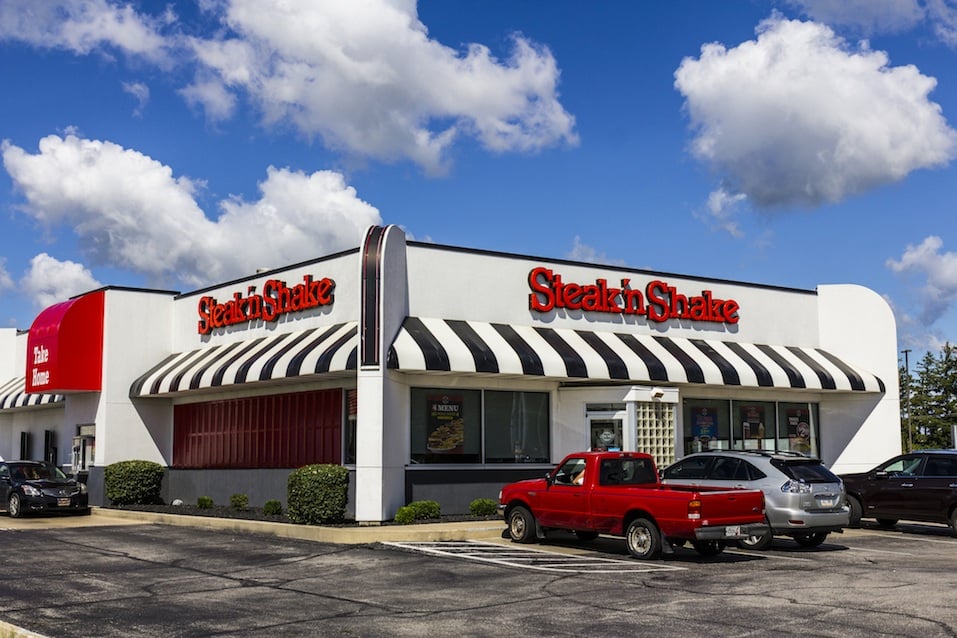 Headquarters: Indianapolis
The bad news: It's struggling to expand into new markets.
What makes Steak 'n Shake one of America's struggling restaurants? There are a few things. For one, sales decreased from more than $1 billion in 2016 to $940 million a year later. Also, it had to close nearly 60 restaurants in 2017. Plus, it's struggling to expand beyond its foothold in the Midwest. Serving some of the worst burgers in America doesn't help the cause, either.
Next: Bankruptcy preceded a shrinking footprint.
15. Sweet Tomatoes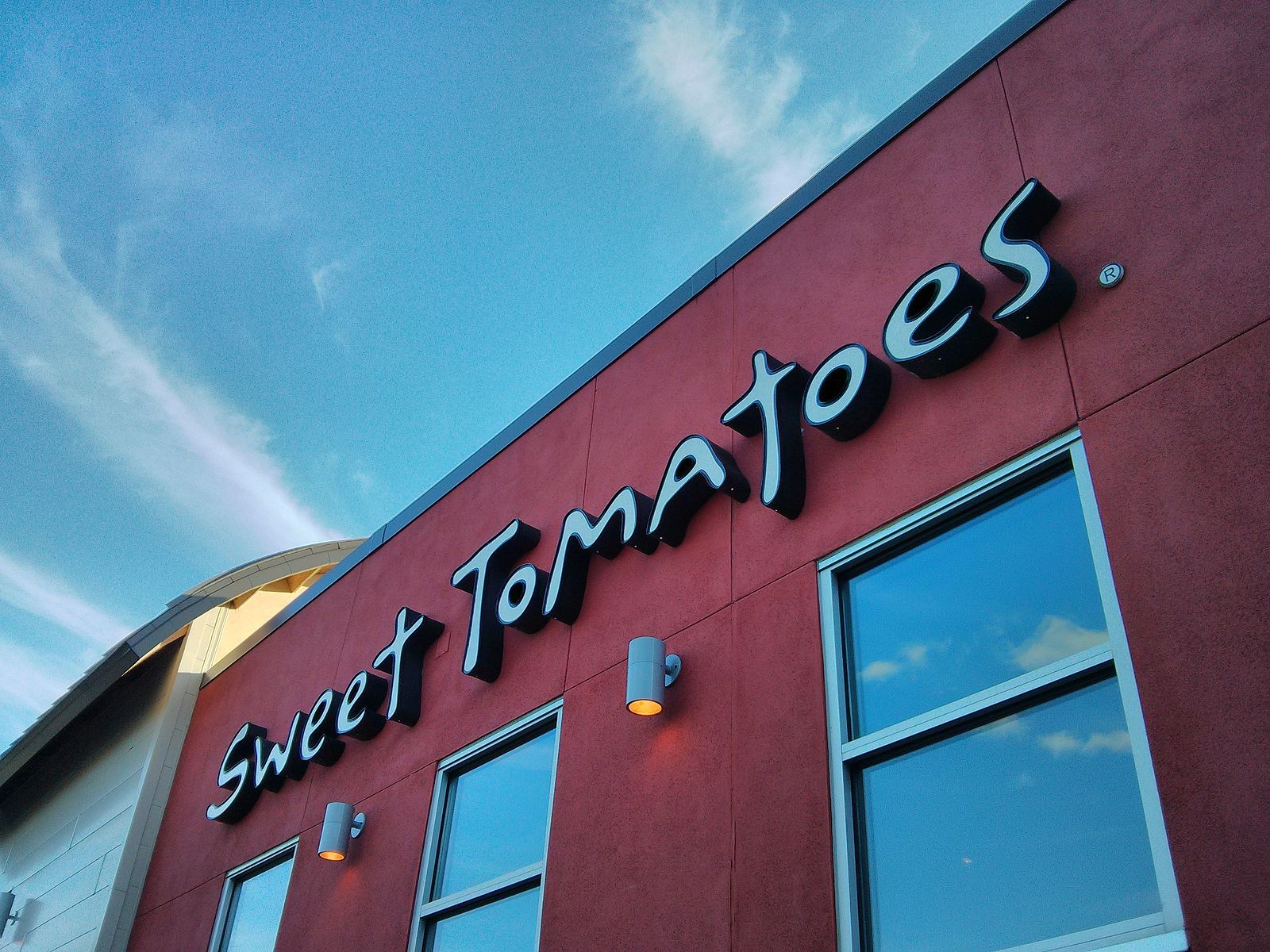 Headquarters: San Diego
The bad news: Its footprint keeps shrinking.
Sweet Tomatoes and sister restaurant Souplantation are still around, but they are definitely among America's struggling restaurants. First, it was bankruptcy in 2016. Then came the sale of all its assets. Finally, it closed up to 30 restaurants, including all the locations in Dallas, Illinois, Kansas, and Utah. At this point, California, Florida, Houston, Atlanta, and urban areas in Arizona are the only places to find Sweet Tomatoes.
Check out The Cheat Sheet on Facebook!
Read more: The Worst Airports in the United States Are Found in These 15 Cities