Student Loans: Did This Congress Deal Make it Better?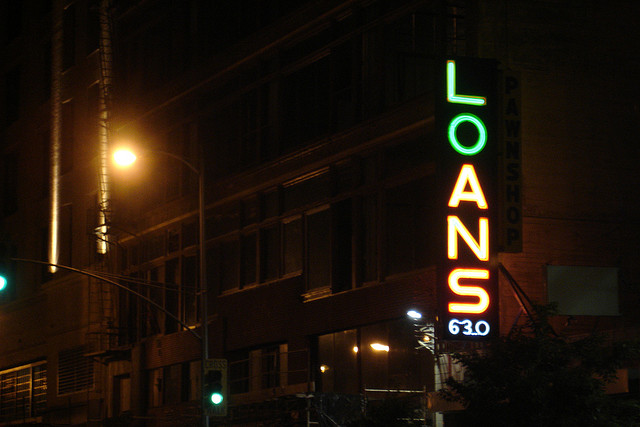 College students and those with a higher education in the cards cheered the measure passed by Congress earlier this week. The deal eased worries that interest rates on Stafford loans would double from 3.4 percent to 6.8 percent, yet the caps on interest rates in the future are actually higher (8 percent) than the highest mark on the table. In fact, many believe the deal could end up being worse for students in the long term.
The best news is for students taking out loans this year. Fixed rates of 3.9 percent for undergrads and 5.4 percent for graduate students would be set for the entire life of the loan. According to Michigan Live, the deal makes future students vulnerable because interest rates moving forward will be pegged to 10-year Treasury notes. Students now will benefit, but as interest rates rise (a guarantee), the students of tomorrow will be saddled with the bill.
Would a 6.8 percent interest rate on Stafford loans have been the best solution for students in the present and future? Some observers believe the mark would have been better for the future of education if this unrealistically low mark (3.4 percent) were doubled, as that would still fend off the possibility of an even higher rate (8 percent) becoming the new normal for students paying back debt. As it stands, future students have treacherous waters to navigate.
The Lowest Rates
Students shopping for loans will often find lower rates from private borrowers. As Susan Tompor pointed out in USA Today, that short-term fix can turn out to be a bad call when interest rates rise. So-called teaser rates (between 2.25 percent and 3.25 percent) typically end up equaling the rates of federal loans. The difference, Tompor notes, is federal loans offer more benefits.
Banking on these rates is unwise at any point because credit reports may affect a student's ability to get the low rates — even temporarily. Repayment of private loans is less flexible than federal loan terms, so students may have to start paying before the end of college (if there are breaks in the education term), or if there is a difficult period finding work after graduation.
Federal Options Still Rank Highest
Not everyone qualifies for Stafford loans. According to Michigan Live, the number amounts to one-third of undergraduates who borrow to pay tuition and living costs. That means there is a minority who can access the lowest rates (3.9 percent) that came in the deal. Yet over the long term, that mark will likely save students money when comparing the overall cost to private loans, which may not be capped at all.
The highest rate that could be charged for federal loans is 8.25 percent, based on the measure expected to become law. According to USA Today, Congressional Budget Office officials don't see those caps being reached within the next decade, so college students borrowing this year have a shot to get loans at a good value.
However, the numbers in question only apply to current loans. As interest rates rise and the government's ability to subsidize federal loans decreases, there may be new legislation to make up for the shortfall. For now, student loans are affordable and the caps are fixed. Within five to ten years, the likelihood is less assured. The next generation of college students will be paying a heavy premium for an education.
Don't Miss: Are Germany and the U.K. Putting EU Unity to Test?