Study: Here's How Obamacare Will Change Your Premium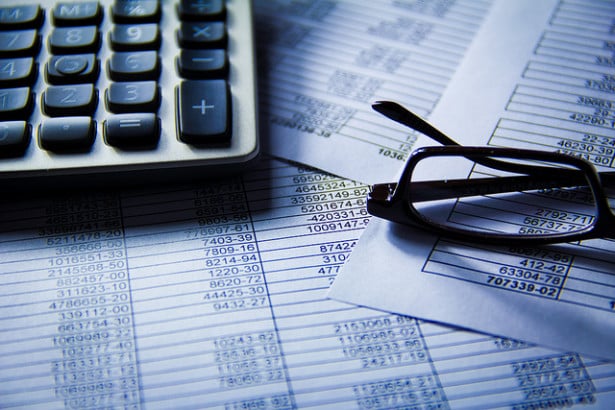 Insurance premium costs are the sticking point of reference for both supporters or detractors of the Affordable Care Act. For those politicians in support of the health care reform, there is evidence that the legislation will bring down the costs of premiums, allowing those who previously could not afford insurance to buy coverage. But political opponents of the legislation argue there is evidence showing that insurance premiums will skyrocket.
As with many of life's disagreements, these vastly different takes on insurances premiums are the product of the different lenses through which the Affordable Care Act is examined; that the Obamacare-mandated insurance premiums have yet to go into effect makes the arguing all the more easy. When the online marketplaces open for enrollment on October 1, the true effects of the legislation will more easily measured.
Of course, many states that will run their own exchanges have revealed pricing structures, yet each state naturally produced different estimates, which have only helped perpetuate the debate.
Take California for example; when California released the pricing structure for the individual insurance plans that will be offered on its state-run exchange in May, the reported insurance premiums were lower than previously estimated, which was good news for the Obama administration because, as the most populous state, the success of California's exchanges would bode well for other exchanges. Yet, the press release issued by Covered California, the state's health insurance exchange for small businesses and individuals, said that the subsidy provision of Obamacare would sharply reduce "costs for millions of Californians who purchase health insurance on the individual market in 2014 despite projected premium increases." But that is just the problem, those that do not qualify for the subsidy — those whose incomes are greater than 400 percent of the federal poverty level — will see much less affordable premiums.
Ohio and New York are two other states that have released pricing plans, with mixed results. Ohio's Department of Insurance announced in June that, based on rates submitted by insurers to date, it estimates the average individual-market health insurance premium in 2014 will cost approximately $420, "representing an increase of 88 percent" compared to 2013. Conversely, state officials in New York announced that average premiums for consumers who buy insurance in their new marketplace will be at least 50 percent lower next year than they are today — a fact President Barack Obama cited in a recent speech touting the legislation.
When campaigning for the law, the president promised that premiums would decrease for those who already have insurance, and they will for those who qualify for federal subsidies. But those that do not benefit from the subsidies, many will have to pay more in taxes to pay for those subsidies and spend more on higher premiums.
The Kaiser Family Foundation has analyzed the premium estimates these states have made, and the study authored by Larry Levitt, Gary Claxton, and Anthony Damico stressed that the premiums are "in effect 'sticker prices' that many people will not pay because they will be eligible for federal tax credits under the ACA to offset the cost of insurance." Therefore, the study was meant to quantify how tax credits would influence insurance premiums for those buying coverage on the individual exchanges.
There are many reasons why individual market premiums will change.
1) Obamacare prohibits insurers from discriminating against people with pre-existing conditions, and the higher medical costs associated with insuring those individuals will cause premiums to rise if the higher costs are not offset by a great enough influx of younger, cheaper-to-insure individuals.
2) Eliminating premium surcharges based on health status and limiting premium cost variation due to age will result in lower premiums for older and sicker people and increase premiums for younger, healthier people.
3) Mandating a minimum level of coverage will generally increase premiums for people who are currently buying skimpier coverage, though the legislation is expected to decrease individuals' out-of-pocket costs for medical services.
4) Conversely, the creation of a $10 billion reinsurance pool to reimburse insurers for high-cost enrollees in the individual market in 2014 is expected to lower premiums.
In general, the foundation found that "premiums will be higher in 2014 for some current individual market purchasers and lower for others, and on average will likely be higher in most states."
Then federal tax subsidies, which come in the form of federal tax credits, must also be considered. These subsidies will be available for people buying insurance in the new marketplaces whose incomes range from 100 percent to 400 percent of the poverty level, which tops out at around $45,960 for an individual and $92,000 for a household of four. Those individuals who are qualify for employer-provided insurance or Medicaid are ineligible for tax credits.
The amount of the tax credit is based on a benchmark premium, which equal the cost of the second-cheapest, or silver, plan in the area where the person lives. The tax credit equals that benchmark premium minus what the individual is expected to pay based on their family income, an amount calculated on a sliding scale from 2 percent to 9.5 percent of income. As the foundation's analysis pointed out, it is difficult to characterize subsidies in general because they will vary based on personal characteristics such as age, income, family size and place of residence. But in general, "current individual market purchasers will face an average premium per family for the second-cheapest silver plan of $8,250 in 2014."
Here's the breakdown:
1) For those individuals that will continue buying coverage, the average household tax credit will be $2,762, which will reduce the premium for the second-lowest-cost silver plan by an average of 32 percent for all people now buying insurance in the individual market. About half, 48 percent, of people now buying their own insurance will be eligible for a tax credit to offset their premium.
2) Among those 48 percent of people, who currently buy their own insurance and will be eligible for a tax credit, the average subsidy will amount to $5,548 per family. This would reduce their premium for the second-lowest-cost silver premium by an average of 66 percent.
3) Tax credits will subsidize a higher portion of the premium for individuals choosing to enroll in lower costs plans.
Here's how the main U.S. indexes traded on Tuesday:

Follow Meghan on Twitter @MFoley_WSCS