Study Reveals the Jobs Where People Are Most Likely to Cheat on Their Husband or Wife
Many Americans struggle to balance a career and relationship. Ashley Madison, a dating site for married people, found that people with certain careers are more likely to be unfaithful. We're more than happy to tell you these occupations, but please don't shoot the messenger. Here are the most common careers where people cheat.
14. Politics
Infidelity rate for men: 1%
Infidelity rate for women: 1%
When it comes to those willing to admit to seeking an extramarital affair, roughly 2% of the Ashley Madison respondents worked in politics. The political arena is hardly short of scandal at any moment in time, so if anything, this 15th place ranking seems a little low. But no one ever said politicians were honest, right?
Next: This next career depends on gender
13. Real estate and insurance
Infidelity rate for men: 3%
Infidelity rate for women: 0%
Maybe it's because agents lie around in big, empty houses all day, or that a small degree of flirtation is the mark of any good salesperson, but the real estate and insurance industry has one of the highest rates of infidelity. Just under 3% of men polled by Ashley Madison work in real estate. But what's more surprising is that zero women interested in an affair work in the same field.
Next: Men could find themselves in trouble here
12. Agriculture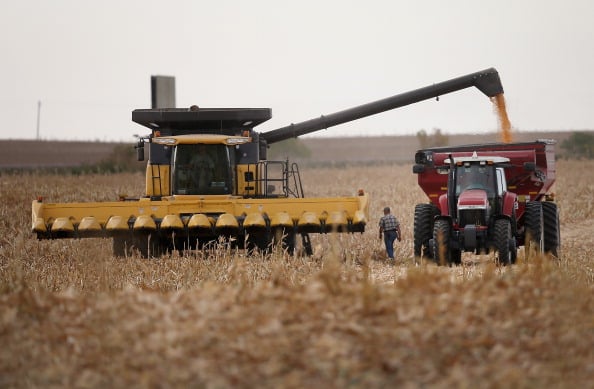 Infidelity rate for men: 3%
Infidelity rate for women: 0%
There are hardly any female cheaters in the agriculture industry. But then again, there are hardly any women in the agricultural industry as a whole. Still, men pick up the slack when it comes to extramarital activities. It's ranked as the 12th most common career for cheaters.
Next: A stressful profession that often leads to affairs
11. Legal
Infidelity rate for men: 4%
Infidelity rate for women: 0%
Legal professions are regarded as some of the most stressful occupations in America. So, a higher prevalence of infidelity in marriage seems logical when you throw long hours, touchy subjects, and mental fatigue into the mix. On the upside, maybe they can represent themselves in court should their partner or spouse file for divorce later on?
Next: No one ever said being famous was easy…
10. Arts and entertainment
Infidelity rate for men: 3%
Infidelity rate for women: 4%
Figuring out why those in the art and entertainment industry are more prone to affairs than say, accountants, becomes easier when you consider the type of profession this industry warrants. Musicians, models, actors, and photographers with even the slightest level of fame attract attention from groupies that can be hard to ignore.
But Ashley Madison data makes it pretty you don't have to be the late-80's version of Bon Jovi to have an affair (although that would make it easier). Famous or not, roughly 7% of cheaters were in this industry.
Next: A high infidelity rate among this group of outgoing professionals
9. Marketing and communications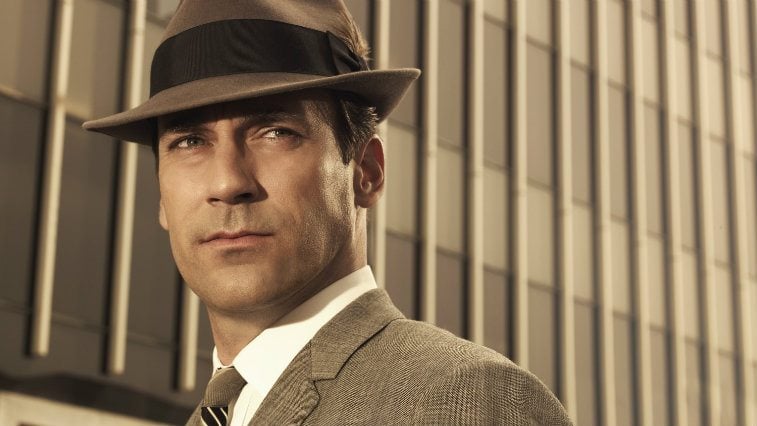 Infidelity rate for men: 6%
Infidelity rate for women: 4%
About 10% of users seeking an extramarital affair were employed in marketing and communications. The cynic in us would say these professionals know how to frame and sell a story to their benefit, but the logical person believes that it's a common career whose success rises or falls on meaningful relationships. It's only natural for a few of them to eventually cross the line.
Next: A female-dominated field
8. Social work
Infidelity rate for men: 2%
Infidelity rate for women: 9%
Women tend to release higher levels of oxytocin (aka, the highly-influential love and sex hormone) than men do when coping with stress. In a field dominated by women, the Ashley Madison survey concludes social workers "may feel more compelled to find an escape from those stresses" in a way that doesn't exactly align with standard marriage vows.
Next: Stress may lead to cheating in this career
7. Education
Infidelity rate for men: 4%
Infidelity rate for women: 12%
Women account for a larger chunk of cheaters in the education industry. Education barely cracks the top 10 for men, but with 16% of teachers promoting infidelity overall, it's still a big problem. In a survey by Illicit Encounters, 27% of teachers admitted to having sex with a coworker in a classroom.
Next: An industry that will surprise no one
6. Finance
Infidelity rate for men: 8%
Infidelity rate for women: 9%
Surprisingly, finance falls mid-pack when it comes to careers in which people are most likely to cheat. The words finance and stress go hand-in-hand … and we already know what happens when colleagues are overly stressed at work. A significant number of both men and women confess to extramarital affairs in this industry.
Next: A high rate of divorce and infidelity
5. Retail and hospitality
Infidelity rate for men: 8%
Infidelity rate for women: 9%
Service workers have an uncharacteristically high rate of divorce. Dealing with the public can wreak havoc on even the most stable marriages and long hours could lead partners astray. The rate of affair ranks pretty evenly among men and women, but the retail and hospitality industry is ranked in the top five overall.
Next: This next industry is a bit of a shocker
4. Information technology
Infidelity rate for men: 12%
Infidelity rate for women: 8%
Survey results indicate IT professionals aren't as shy and introverted as they let on. The field has the second-highest percentage of infidelity among men on this list and the seventh-highest for women.
Next: Money and power
3. Entrepreneur
Infidelity rate for men: 11%
Infidelity rate for women: 11%
The stats aren't looking good for marriage-bound male or female entrepreneurs. It's the third most common career where people cheat, with 11% of cheaters of both genders working in this field. Prominent leaders risk all that power and authority going to their head, making it much more likely that they take charge of their relationships in the same way they do business.
Next: The No.1 career for female infidelity.
2. Medical
Infidelity rate for men: 5%
Infidelity rate for women: 23%
The medical field is the top career for female infidelity at 23%. High stress, long hours, and depression are standard with this job, so it seems (somewhat) logical that workers would seek affairs to blow off a bit of steam. Just 5% of males who admitted to affairs were doctors, but to be fair, they are outnumbered by women in the industry when it comes to gender demographics.
Next: The No.1 field for male infidelity
1. Trades
Infidelity rate for men: 29%
Infidelity rate for women: 4%
People who work in trades seek extramarital affairs more than any other career industry. A whopping 29% of male cheaters are working as a plumber, electrician, or in a similar field. Interestingly, only 4% of women users leading toward infidelity were in trade.
Isabella Mise, Director of Communications at Ashley Madison said in the press release, "Job in trades often mean irregular hours and are often structured in shift work meaning it's easier for men to fly under the radar when it comes to sneaking around with an affair partner."
Honorable mention: athletes
Nearly 29% of athletes divorce, reports the Journal of Police and Criminal Psychology. It's easy to see why pro athletes struggle to maintain successful marriages. They endure lengthy travel schedules, grueling devotion to their sport, and high-stress scenarios both on and off the court or field.
Next: According to science, you may be predisposed to cheat
Are you wired to cheat?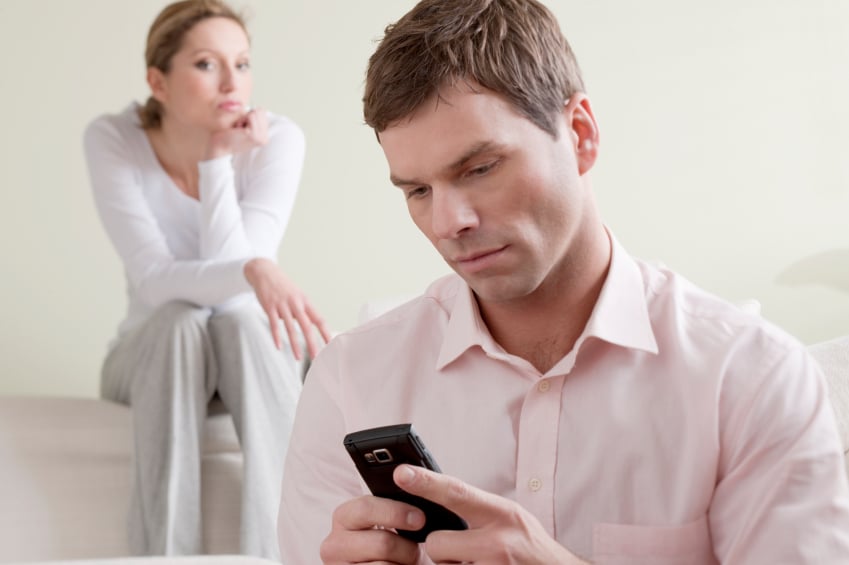 Pop culture, midlife crises, and ticking biological clocks may contribute to the decision to cheat on a spouse. Research also suggests, though, that habitual cheaters have genetic differences from others.
One study found higher levels of dopamine (a pleasure-reward neurotransmitter) and vasopressin (the hormone associated with bonding) may make people 50% more likely to cheat. Science also suggests that having an extra long ring finger, a higher than average IQ, and a family history of infidelity can contribute to an affair.
Follow Lauren on Twitter @la_hamer.
Check out The Cheat Sheet on Facebook!