Surprise! Bank CEO Pay Back, Bigger Than Ever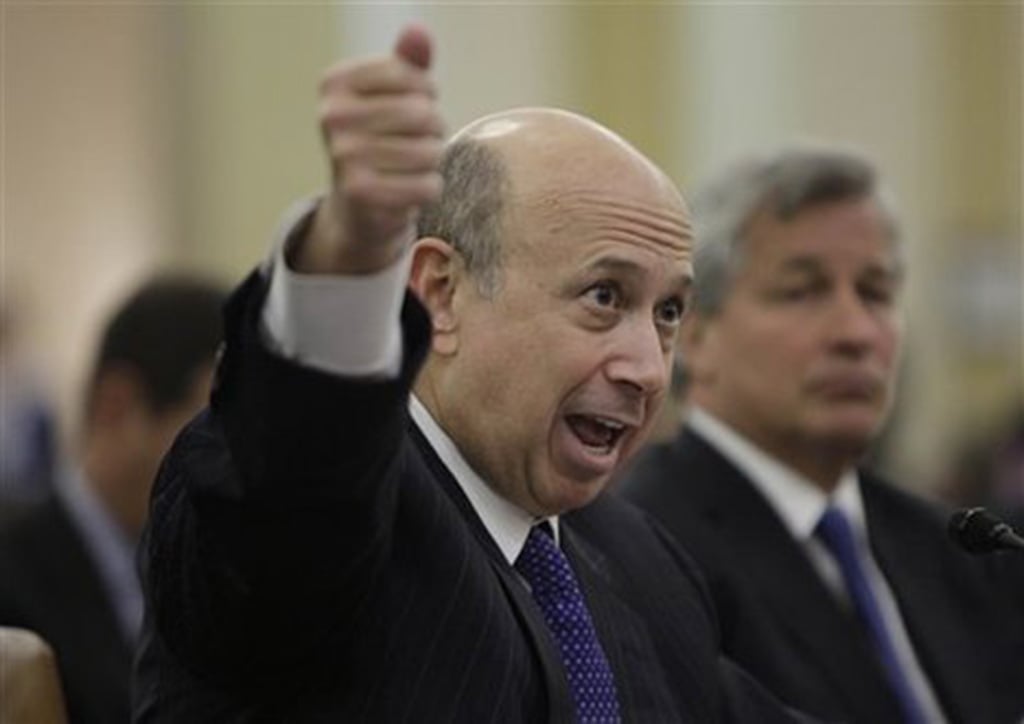 Pictured: Goldman Sachs (NYSE:GS) CEO Lloyd Blankfein made $26 million last year
The more things change, the more they stay the same — especially when it comes to the pay of top bank CEOs. The economy is just starting to sputter back to life and already bank CEO pay has skyrocketed back to pre-recession levels. So what if Goldman Sachs cut 900 jobs in 2012? Blankfein's compensation made him the best paid bank CEO in North America for the year, according to Bloomberg. First runner up was Wells Fargo (NYSE:WFC) CEO John Stumpf at $19.3 million.
Eleanor Bloxham — chief executive officer of board advisory firm Value Alliance Co. said "All of them [CEOs] are being overpaid…The bank boards still don't have a good handle on how they should be compensating their executives." In fact, for the top 20 bank CEOs on Bloomberg's list, average pay rose 7.7 percent in 2012 compared to the year earlier. Do CEOs deserve such much and how is all this executive compensation linked to compensation? Blankfein's compensation in 2012 was a 73.3 increase from the year before. At least $5 million of it will only actually be paid out in three years if the company hits certain targets.
Bloomberg also determined who was the most overpaid of the top paid bank CEOs. Unsurprisingly, Blankfein came in second. Stumpf came in the third. Most overpaid bank CEO? That honor goes to Capital One (NYSE:COF) CEO Richard Fairbank, who earned $17.5 million in 2012.
The logic goes that CEOs need their massive paychecks — they make 300 times what the average worker does — to ensure their optimum performance. Still, bank CEOs actually make quite a bit less than some other CEOs. Take Leslie Moonves of CBS (NYSE:CBS) for example. Moonves made $60.3 million in 2012. Blankfein's paycheck doesn't look so big now does it?
Is executive compensation completely out of whack? Check out the Wall St. Cheat Sheet's Facebook Page and let us know!
Follow Mont on Twitter @mfcessna
Don't Miss: Will Bank of America Continue Its Powerful Move Higher?