Surprise! If You Live in These Cities, Your Sam's Club Is Dead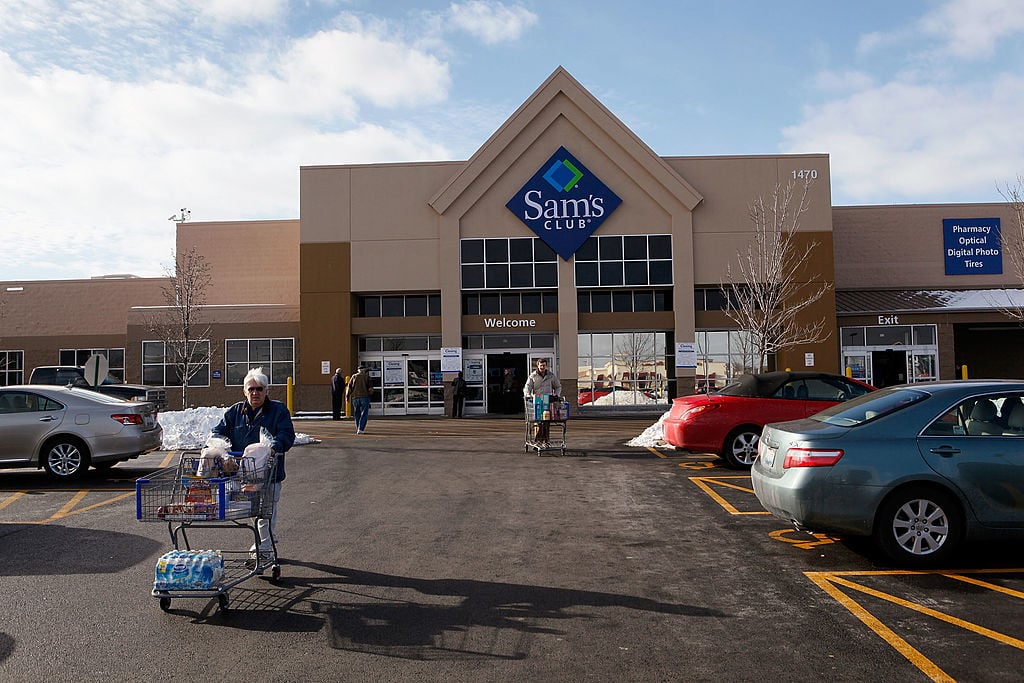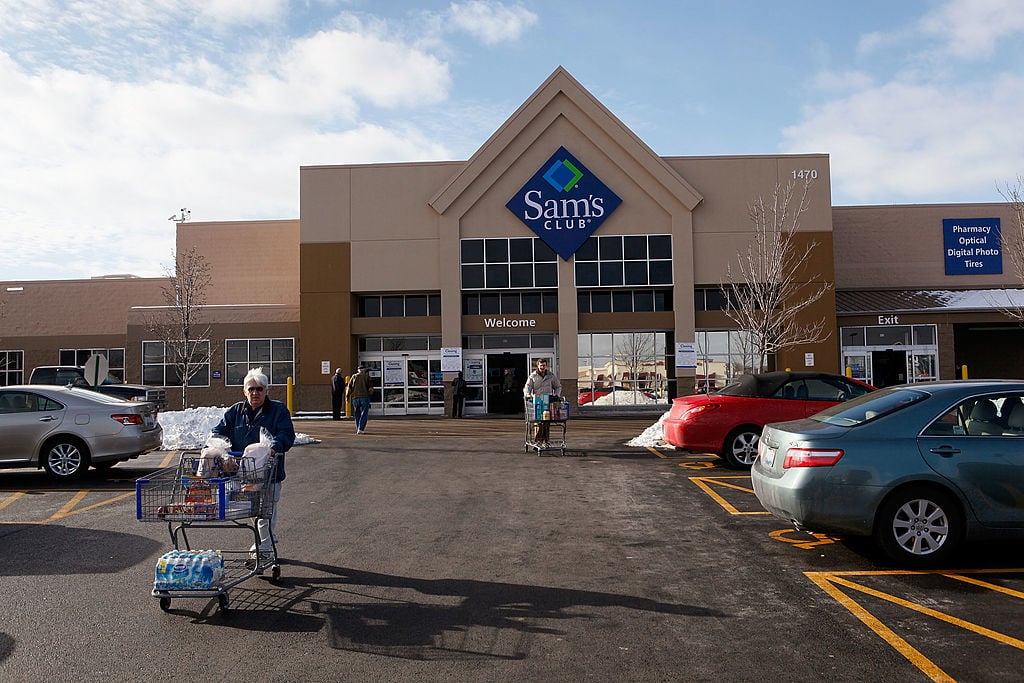 Sam's Club abruptly closed 63 stores on Jan. 11, 2018, in a move that happened the same day parent company Walmart announced raises and bonuses for its employees. Word from corporate headquarters was Sam's Club stores had been "overbuilt," with an overlap between some locations. Some of the doomed Sam's Club stores shut down immediately, while others will remain open for a few more weeks. Ten of the stores set to close will be converted into e-commerce distribution centers. Most of those locations have not yet been disclosed.
The bad news for Sam's Club came at the same time as good news came for Walmart employees. The big box retailer announced it was raising wages for employees from $9 to $11 per hour. It will also expand maternity and paternity leave benefits and is offering employees a one-time cash bonus of up to $1,000.
Is Sam's Club becoming yet another victim of Amazon? Or was it too similar to Walmart, which doesn't require a paid membership? To help you determine the fate of your local Sam's Club, here are all the Sam's Club stores that are closing throughout the country.
1. Alaska
8801 Old Seward Hwy., Anchorage, AK 99515
1074 N. Muldoon Rd., Anchorage, AK 99504
48 College Rd., Fairbanks, AK 99701
All three of Alaska's stores will close before the end of January 2018. Sadly, there will no longer be any Sam's Club stores in Alaska. It was reported that the approximately 150 employees at the Fairbanks location would receive 60 days' pay.
Next: Walmart searches for new tenants.
2. Alabama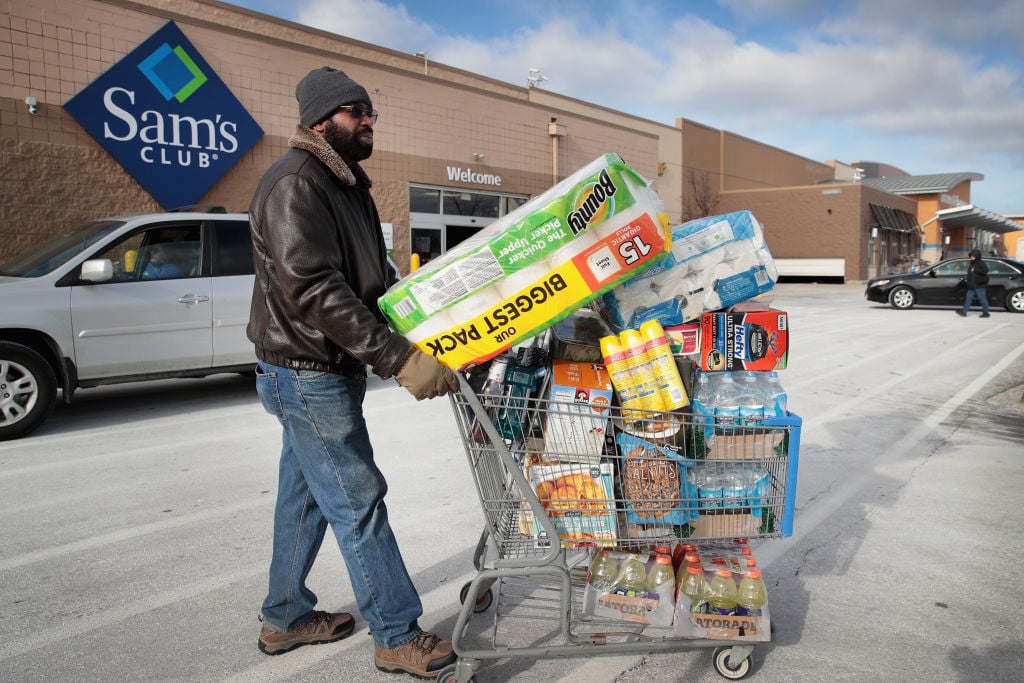 3900 Grants Mill Rd., Irondale, AL 35210
With the closing of the Irondale store, there are 13 remaining Sam's Club locations in Alabama. The 136 employees of the closing store were notified their last day would be March 16, 2018, with management staying on until April 13. Irondale Mayor Charles Moore said the store's closing is "going to have a huge impact" on the city's revenue. Sam's Club was Irondale's largest generator of sales tax. Walmart said it would work on getting a new tenant for the building, Moore added.
Next: Some employees hope for a transfer.
3. Arizona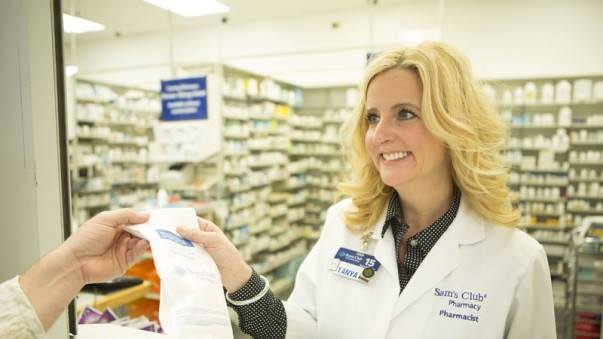 2425 E. Florence Blvd., Casa Grande, AZ 85194
5757 E. State Route 69, Prescott Valley, AZ 86314
1375 S. Arizona Ave., Chandler, AZ 85286
15255 N. Northsight Blvd., Scottsdale, AZ 85260
With the closing of four Arizona Sam's Club stores, 12 will remain open in the state. An employee of the Chandler location told the media, "A lot of people are worried, especially people who've been here a long time. If there's an opening you can get transferred but it's not a guarantee so it's kind of up in the air for a lot of people." Meanwhile, the store reached maximum capacity with a line out the door, while a closing sale went on. Most merchandise was 25% off.
Next: An employee felt slapped in the face.
4. California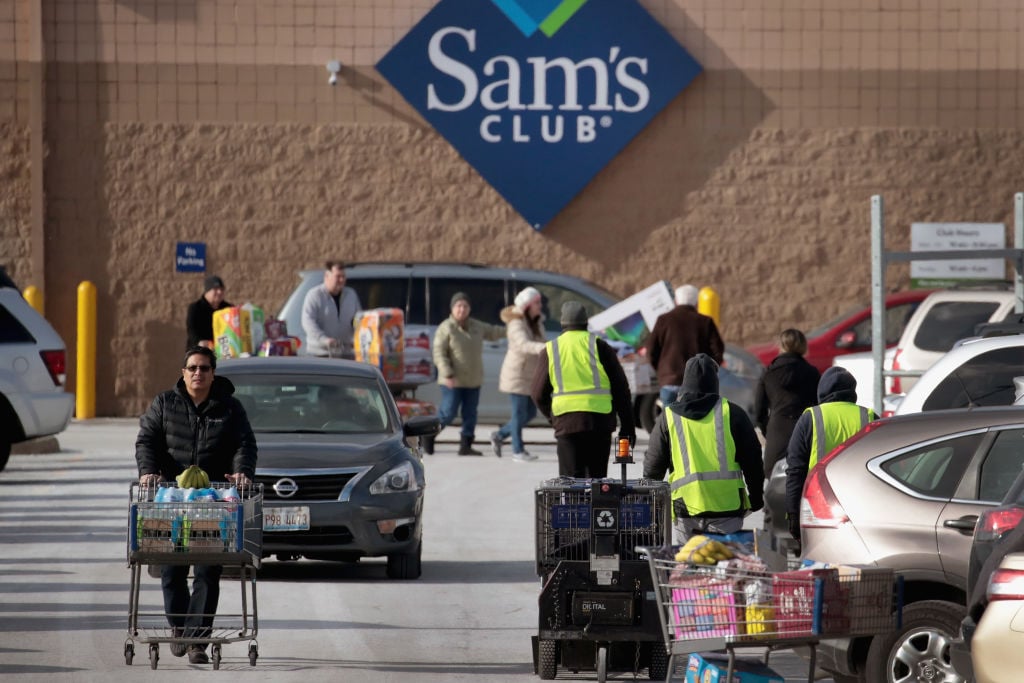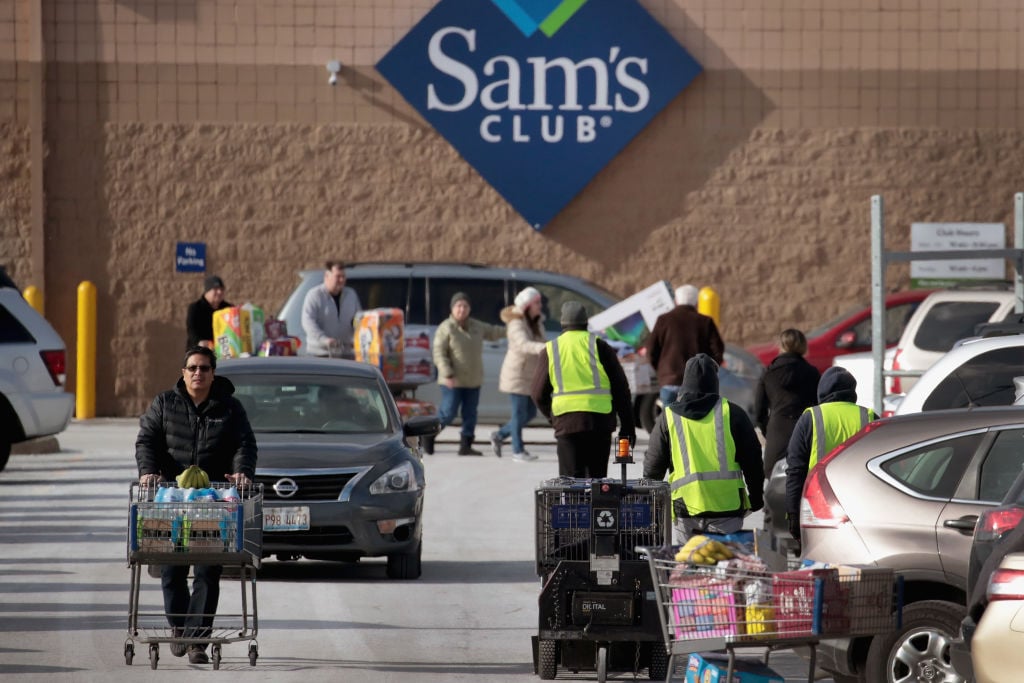 3360 El Camino Ave., Sacramento, CA 95821
17835 Gale Ave., City of Industry, CA 91748
12540 Beach Blvd., Stanton, CA 90680
12920 Foothill Blvd., Sylmar, CA 91342
One employee at a closing California Sam's Club store was given the news when she arrived for work. "I came in and … it just feels like a slap in the face," Victoria Ortega said. "I expected to just come to work, not to find out that this store I call my second home is closing."
Next: Unknowing shoppers approached closed doors.
5. Connecticut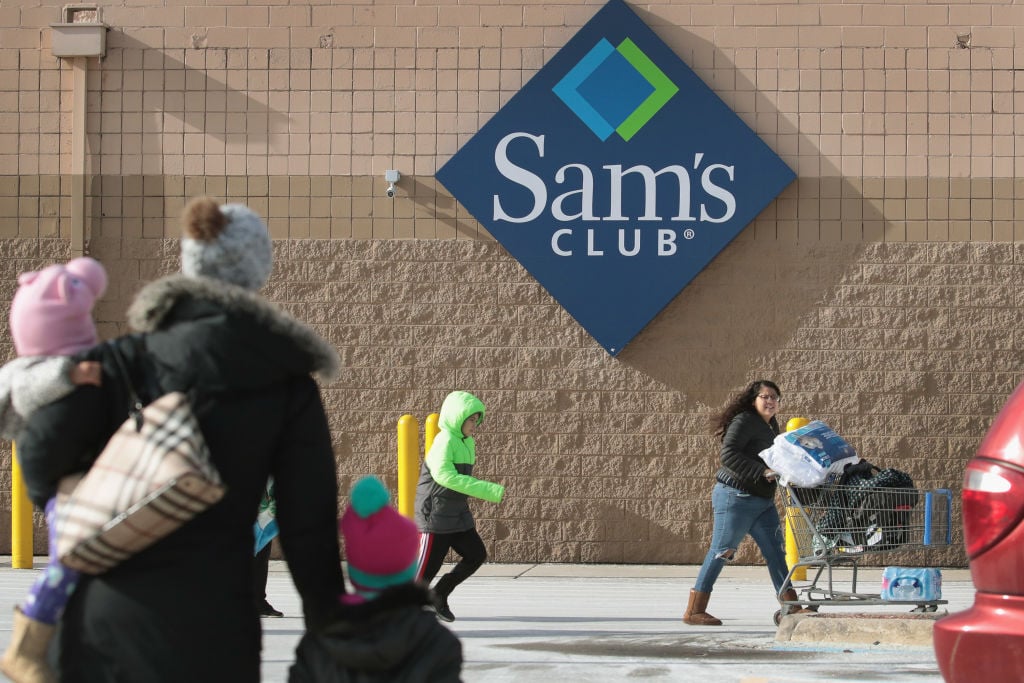 69 Pavilions Dr., Manchester, CT 06042
2 Boston Post Rd., Orange, CT 06477
A total of 306 Sam's Club employees will be out of work with the closing of the two Connecticut stores. When the store first closed, there were lines of cars and unknowing shoppers walking up to the door. "I parked, I came here, and I couldn't get in, and I'm like, 'What's going on?'" said Sam's Club member Jacqueline McGann.
Next: Will Costco take in some employees?
6. Florida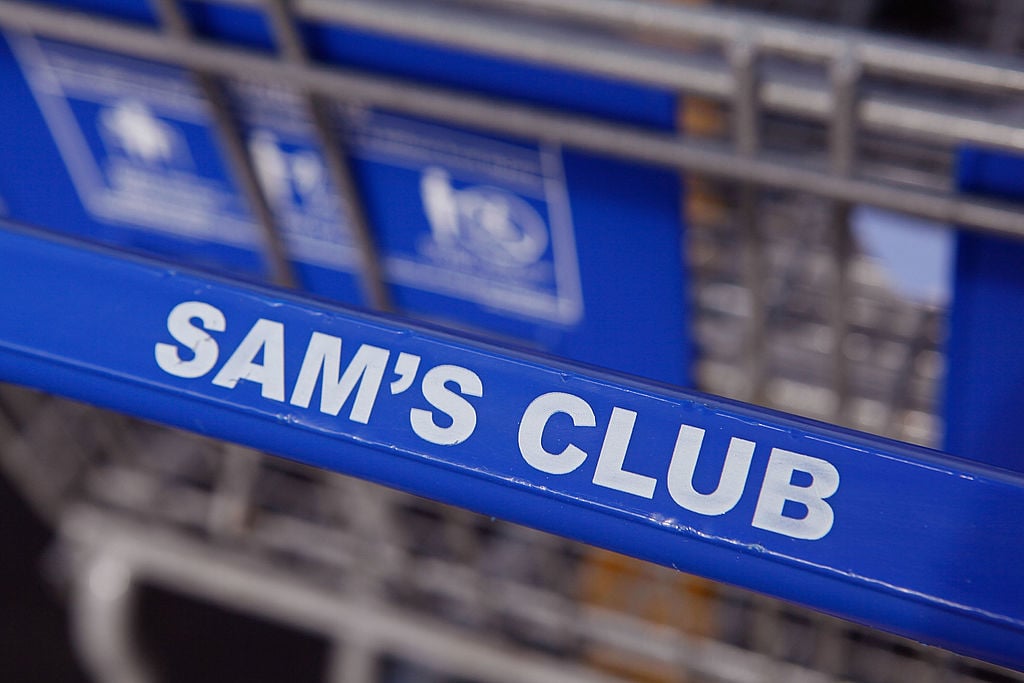 355 FL-436, Fern Park, FL 32730
7233 N. Seacrest Blvd, Lantana, FL 33462
5135 S. Dale Mabry Hwy, Tampa, FL 33611
The Sam's Club in Lantana, Florida, will close on Jan. 26, 2018. The store employed 191 workers. Lantana Mayor David Stewart said he hoped the nearby Costco might hire some of the laid-off Sam's Club workers. In Florida, 44 Sam's Club locations remain open.
Next: One city plans a town hall regarding the store closing.
7. Georgia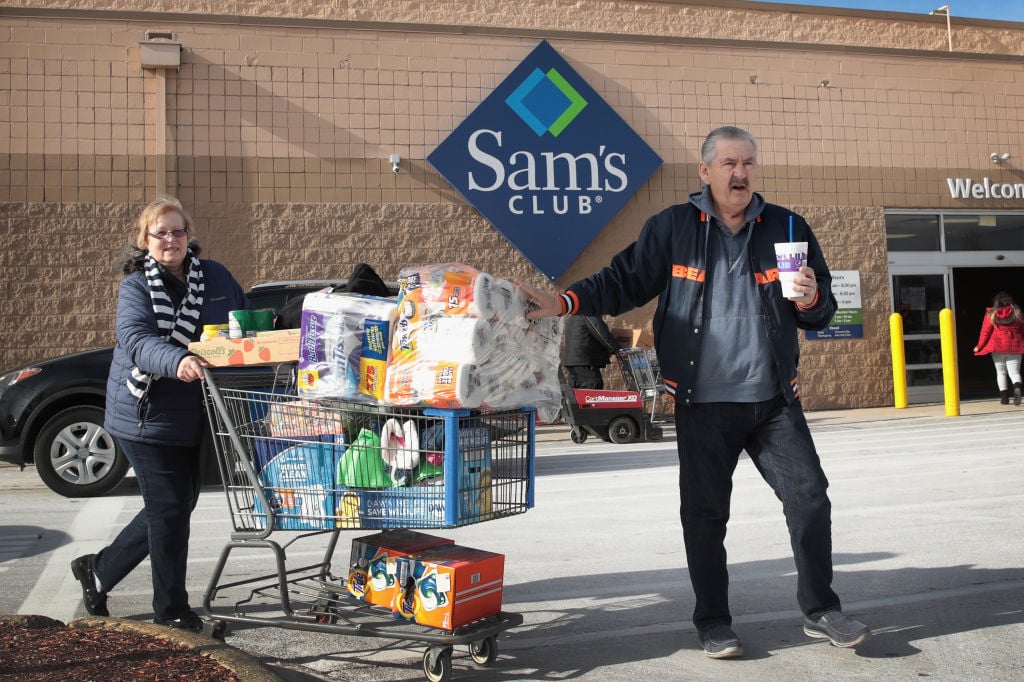 2994 Turner Hill Rd., Lithonia, GA 30038
Within a week, the city of Lithonia, Georgia, lost both a Walmart Neighborhood Market and Sam's Club. The Sam's Club closed immediately on Jan. 11, 2018. A security guard stood at the front of the store, informing people it was closed. Local State Representative Vernon Jones planned a town hall meeting to discuss the sudden closing, and Walmart representatives were expected to be present. A total of 21 Sam's Club stores remain open in Georgia.
Next: The state with the most Sam's Club closings
8. Illinois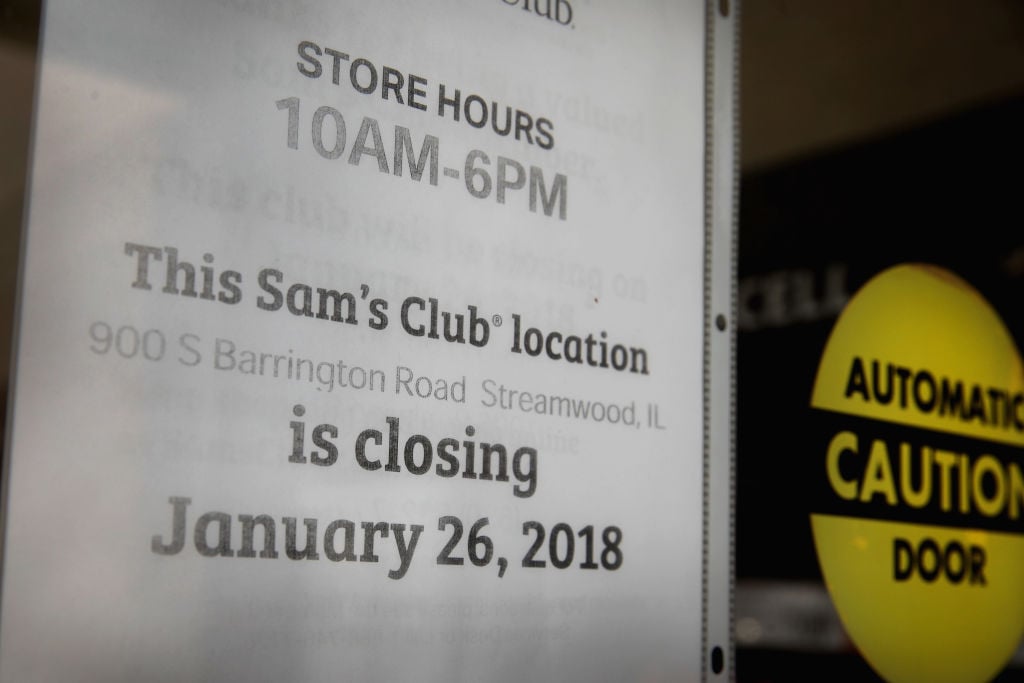 501 N. Randall Rd., Batavia, IL 60510
21430 S. Cicero Ave., Matteson, IL 60443
6600 44th Ave., Moline, IL 61265
808 S. Illinois Rte. 59, Naperville, IL 60540
900 S. Barrington Rd., Streamwood, IL 60107
1055 McHenry Rd., Wheeling, IL 60090
460 S. Weber Rd., Romeoville, IL 60446
Number-wise, Illinois was hit the hardest by the Sam's Club closings, with seven stores to close in the state. Of these, six were in the Chicago area, with the seventh near the state's western border. One of the towns promptly shelved plans to hire new employees, including a police officer, until it could replace the lost sales tax revenue.
Next: A big city loses two Sam's Clubs.
9. Indiana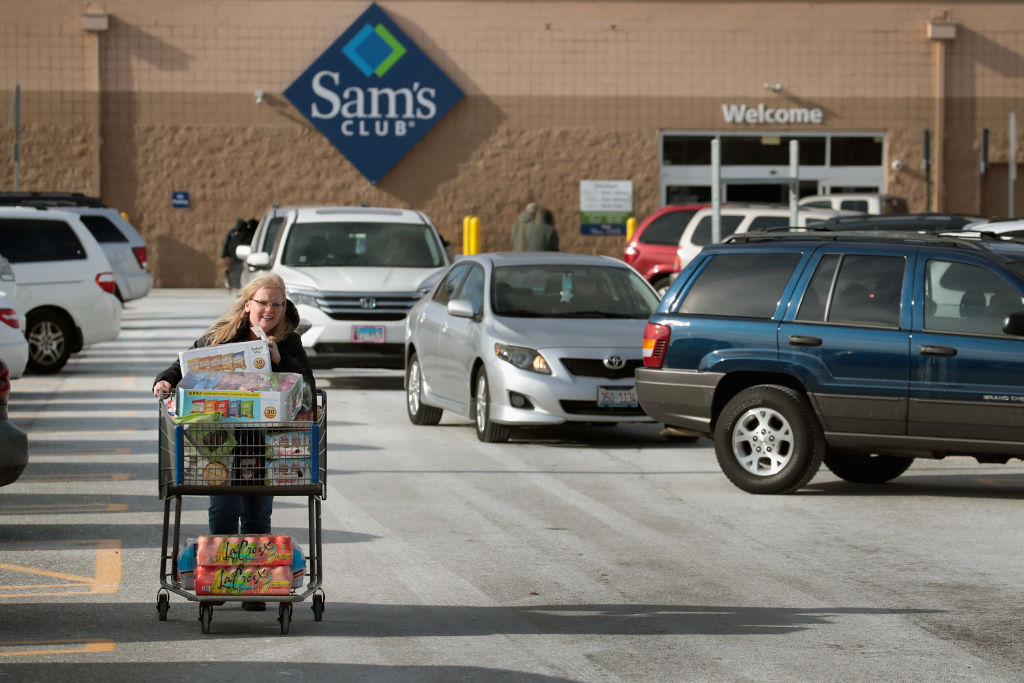 3015 W. 86th St., Indianapolis, IN 46268
10859 E. Washington St., Indianapolis, IN 46229
4024 Elkhart Rd. #1, Goshen, IN 46526
Sam's Club is closing three stores in Indiana, two of which are in Indianapolis. Hundreds of people will lose jobs as a result. A long line of people waited outside one of the Indianapolis locations after the announcement, in hopes of getting merchandise on sale. A total of 13 Indiana Sam's Club locations remain open.
Next: A five-year-old store shuts its doors permanently.
10. Louisiana
9598 Cortana Pl., Baton Rouge, LA 70815
Louisiana will lose its Sam's Club store in Baton Rouge, affecting 176 workers. The store had opened in January 2012. A total of 14 Sam's Club stores remain open in Louisiana.
Next: A Sam's Club in the Northeast closed abruptly.
11. Maryland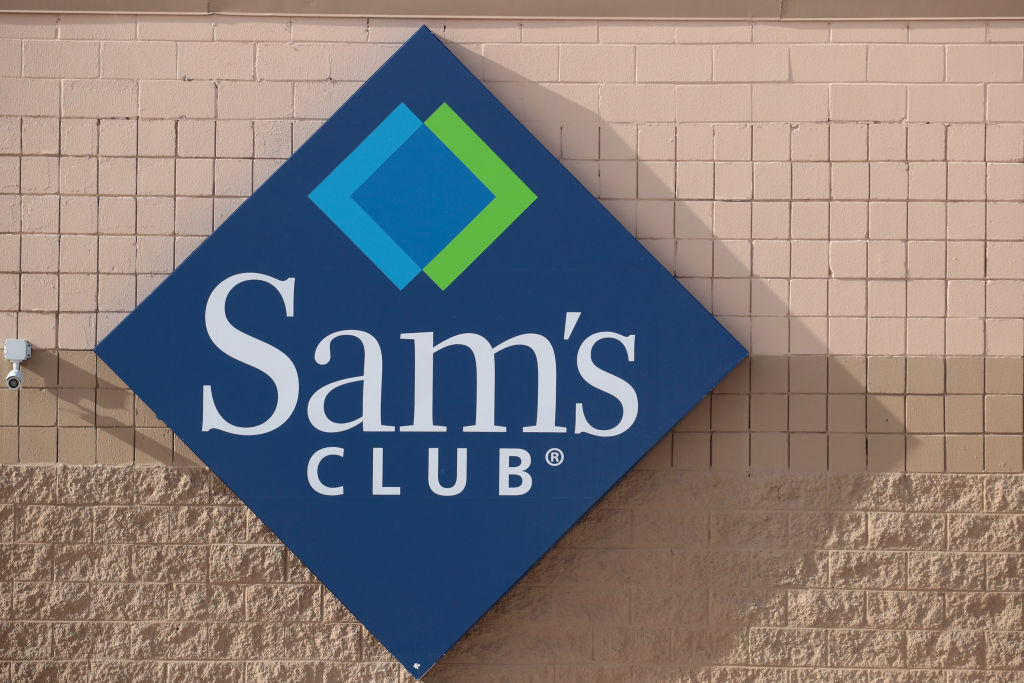 9750 Reisterstown Rd., Owings Mills, MD 21117
One Sam's Club in Maryland closed abruptly after Walmart made the announcement. A total of 169 people were employed at the Owings Mills location. The store's closing leaves 11 remaining Sam's Clubs open in Maryland.
Next: Some are losing their favorite place to shop.
12. Massachusetts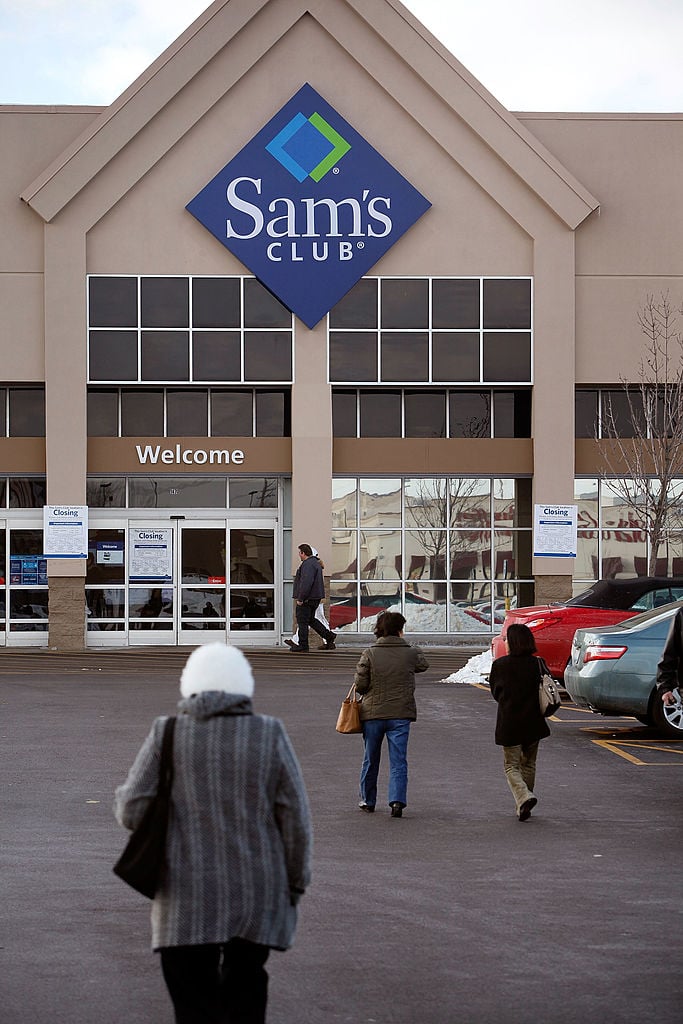 1 Tobias Boland Way, Worcester, MA 01607
Those who had been frequent shoppers at the Sam's Club in Worcester expressed dismay at the news of its closing. "Sam's Club is my favorite place to shop. They have everything, appliances, kid's stuff, towels, clothes," said Sylvestine Barjolo. "I don't know what I'm going to do. You get more for your buck." With the closing of the Worcester location, there will no longer be any Sam's Clubs in Massachusetts.
Next: A state where 330 Sam's Club employees will lose jobs.
13. Michigan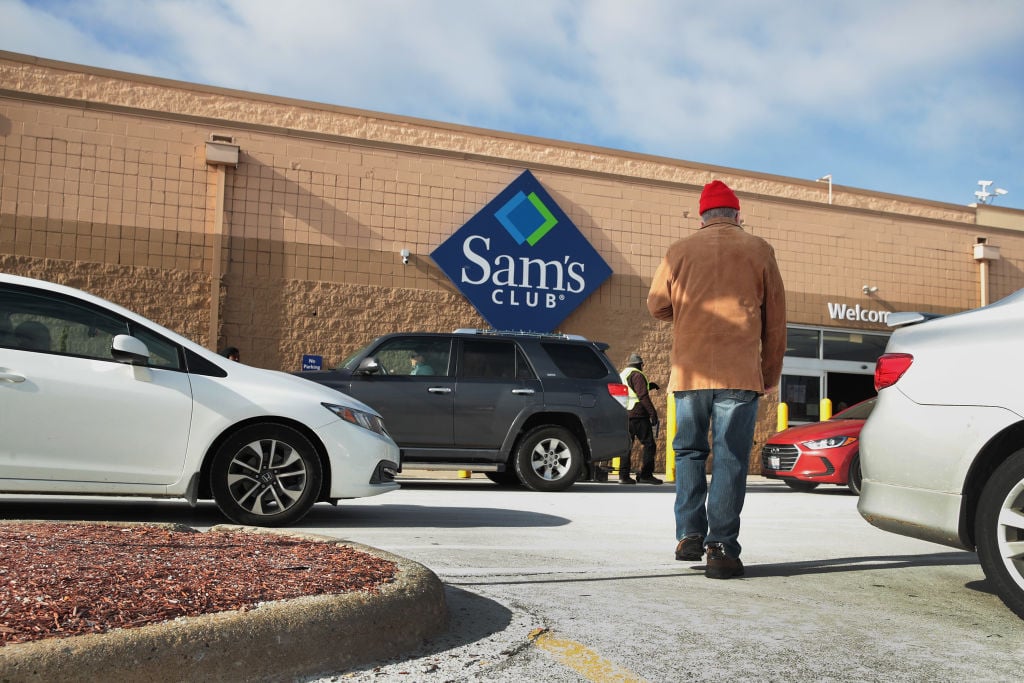 340 E. Edgewood Boulevard, Lansing, MI 48911
32625 Northwestern Hwy., Farmington Hills, MI 48334
Two Sam's Club stores are closing in Michigan, affecting 330 employees. The store remained closed on the day of the announcement, with plans to open the following day. Security and management personnel stood outside the building. Only employees and customers with prescriptions were allowed into the store that day. A total of 23 Sam's Club stores will remain open in Michigan.
Next: A state that lost two of its 14 Sam's Clubs
14. Minnesota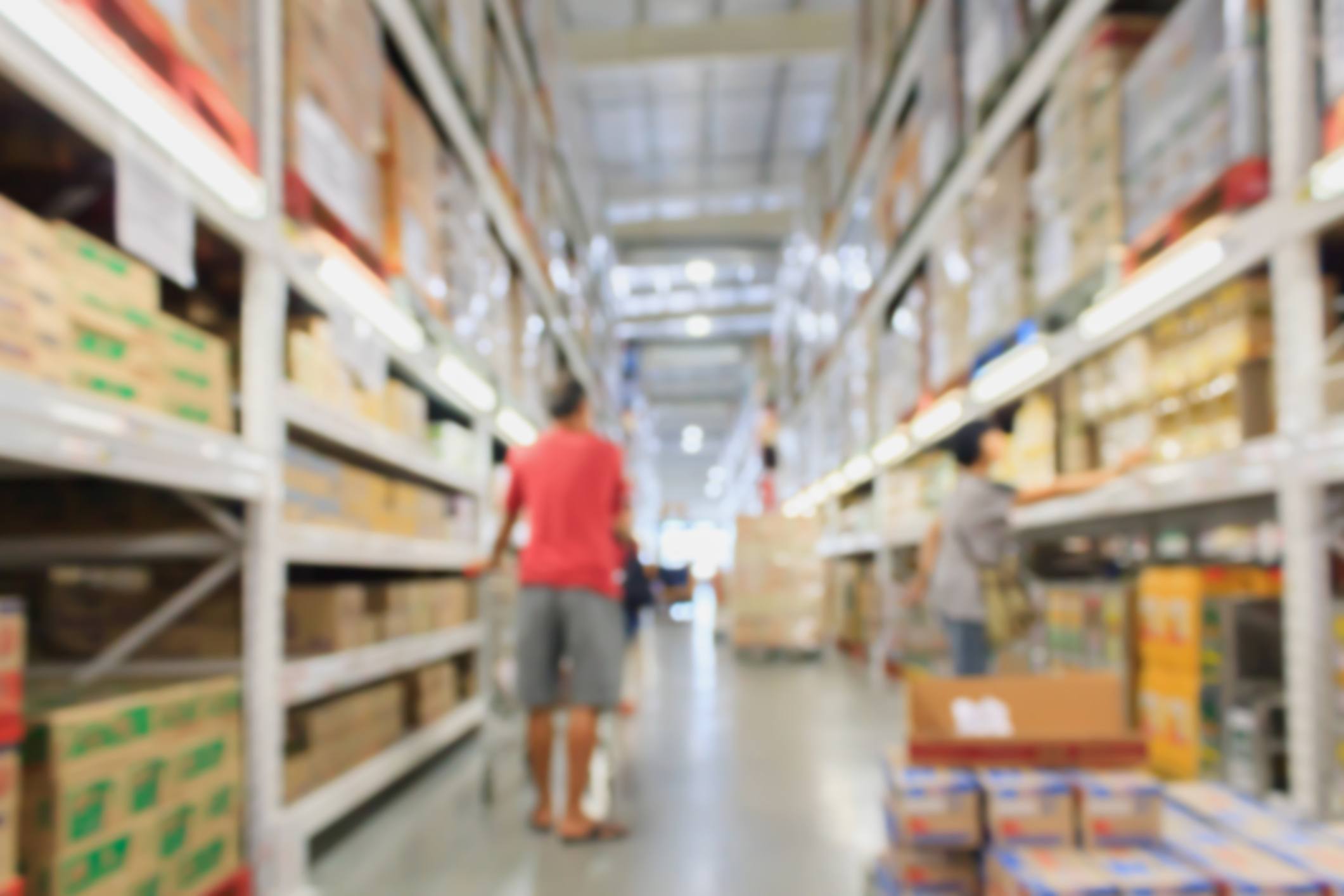 3745 Louisiana Ave. S, St. Louis Park, MN 55426
2800 27th Ave. S, Moorhead, MN 56560
Two Sam's Club stores in Minnesota will stay open for several weeks before closing their doors permanently. Twelve Sam's Club locations will remain open in Minnesota. The Moorhead Sam's Club will close for good on Jan. 26. It currently employs 168 people.
Next: This state is losing half its Sam's Club stores.
15. New Hampshire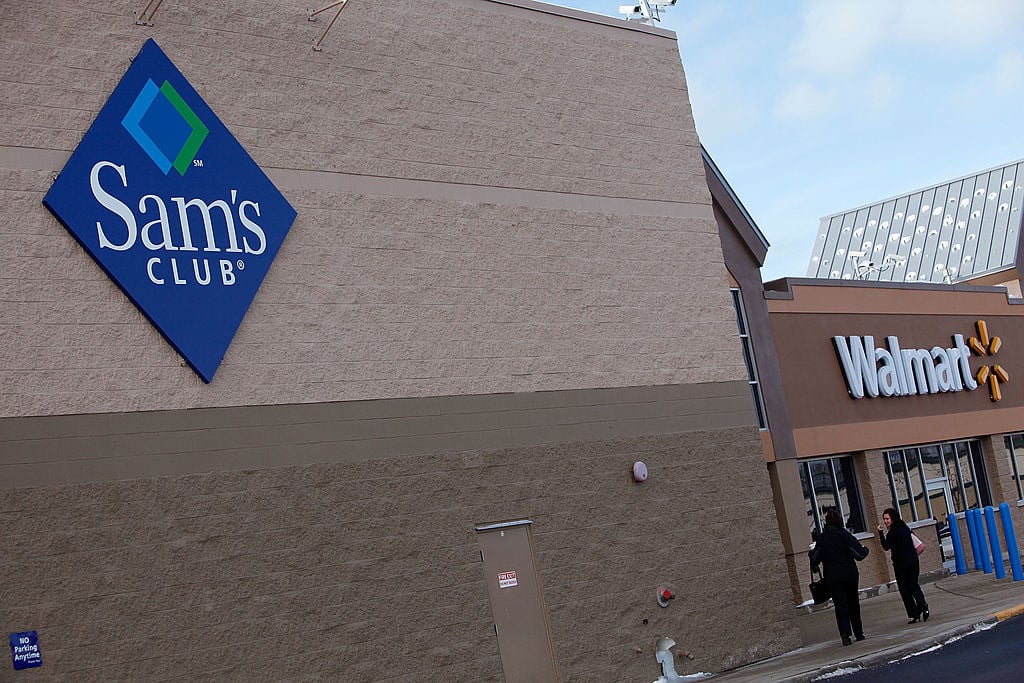 11 Batchelder Rd., Seabrook, NH 03874
The Seabrook, New Hampshire, Sam's Club store is set to close Jan. 26, with 125 employees to be affected. With another store in Manchester closing last year, two stores will remain open in New Hampshire.
Next: Laid-off employees are invited to a job fair.
16. New Jersey
81 International Dr. S, Budd Lake, NJ 07828
1900 E Linden Ave., Linden, NJ 07036
301 Nassau Park Boulevard, Princeton, NJ 08540
Three New Jersey Sam's Clubs will close, including one in the city of Linden. The city's mayor, Derek Armstead, said there would be an upcoming job fair that former Sam's employees could attend. Seven Sam's Club stores remain open in New Jersey.
Next: An out-of-state shopper was turned away.
17. New York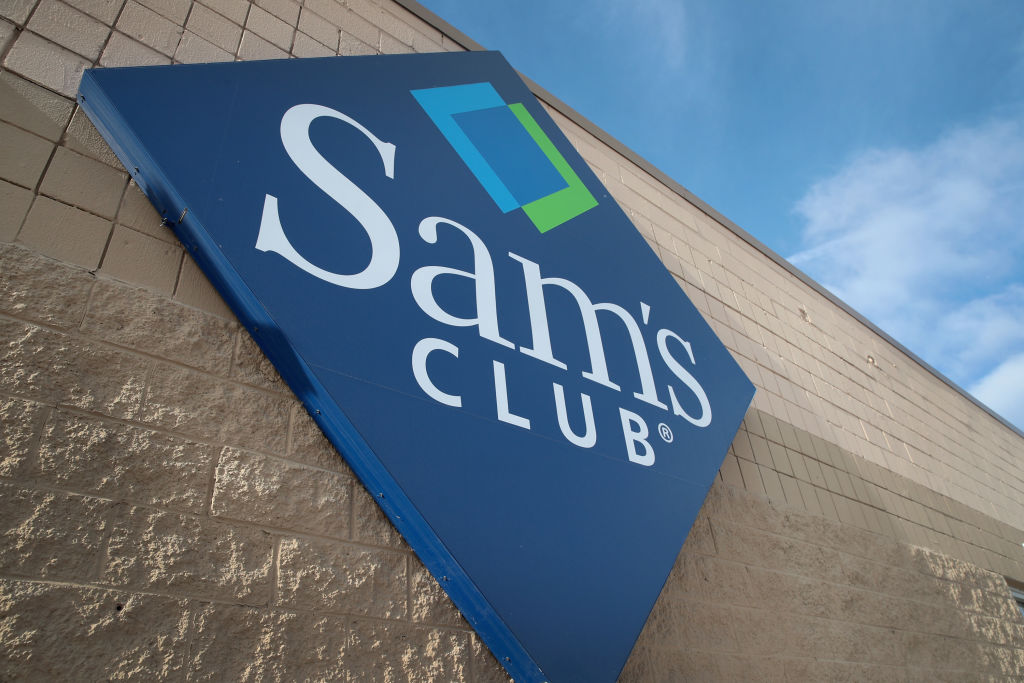 2649 Erie Blvd. E, Syracuse, NY 13224
720 Fairmount Ave., Jamestown, NY 14701
700 Elmridge Center Dr., Rochester, NY 14626
1600 Marketplace Dr., Rochester, NY 14623
Those looking to do some bulk shopping at the Sam's Club in Jamestown, New York, were turned away the day the closing announcement was made. The store would reopen the following day but ultimately will be closing soon. One shopper who frequently came from Pennsylvania said she had just renewed her membership. "I used to come in once a week sometimes, or every other week," Susan Den said. "I used to get gas here. There isn't any place to shop in Pennsylvania." Twelve Sam's Club stores will remain open in New York.
Next: Stores are working to transfer prescriptions.
18. North Carolina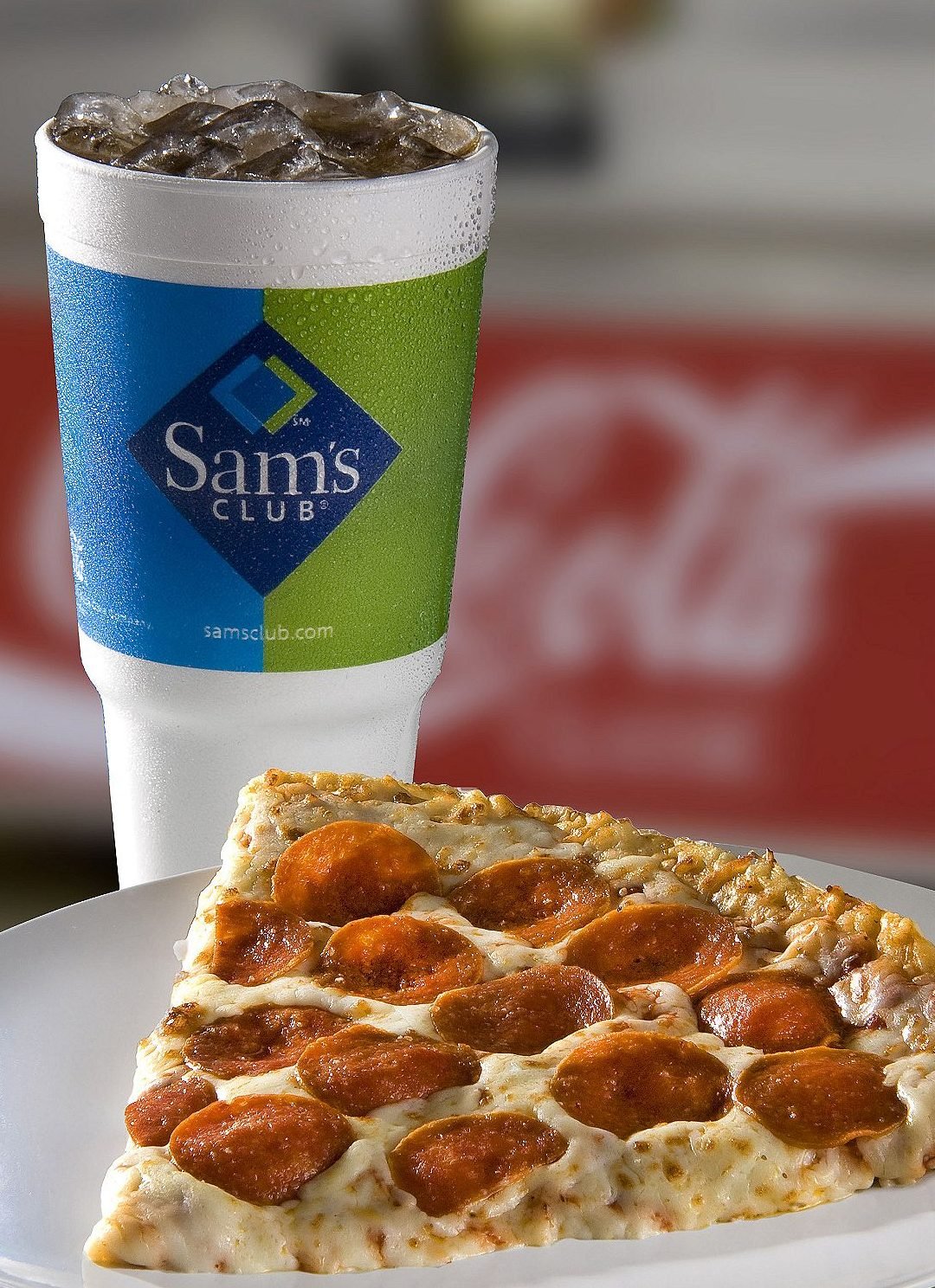 5085 Dawn Dr., Lumberton, NC 28360
1101 Shiloh Glenn Dr., Morrisville, NC 27560
Two Sam's Clubs will be shuttered in North Carolina, affecting about 150 people employed there. The two stores were working to transfer members' prescriptions to other locations. A total of 22 Sam's Clubs will remain open in North Carolina.
Next: 280 employees are affected in one state.
19. Ohio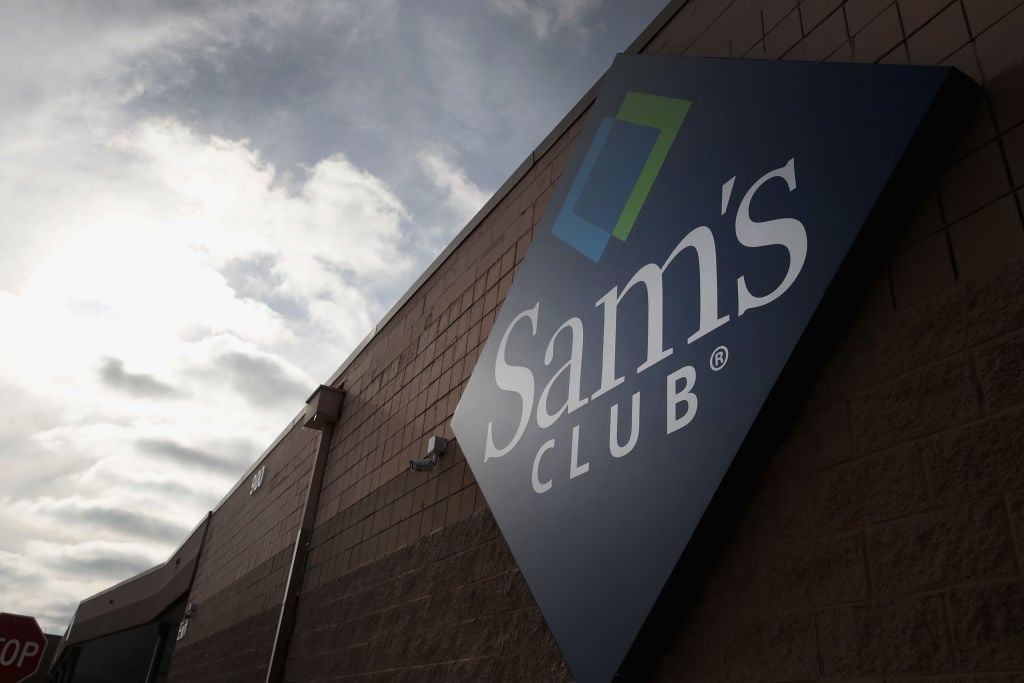 4825 Marburg Ave., Cincinnati, OH 45209
9570 Fields Ertel Rd., Loveland, OH 45140
A pair of Ohio Sam's Clubs will be shutting their doors. From those stores, more than 280 employees will be affected. A total of 27 stores will remain open in the state.
Next: More bad news for Puerto Rico after Hurricane Maria.
20. Puerto Rico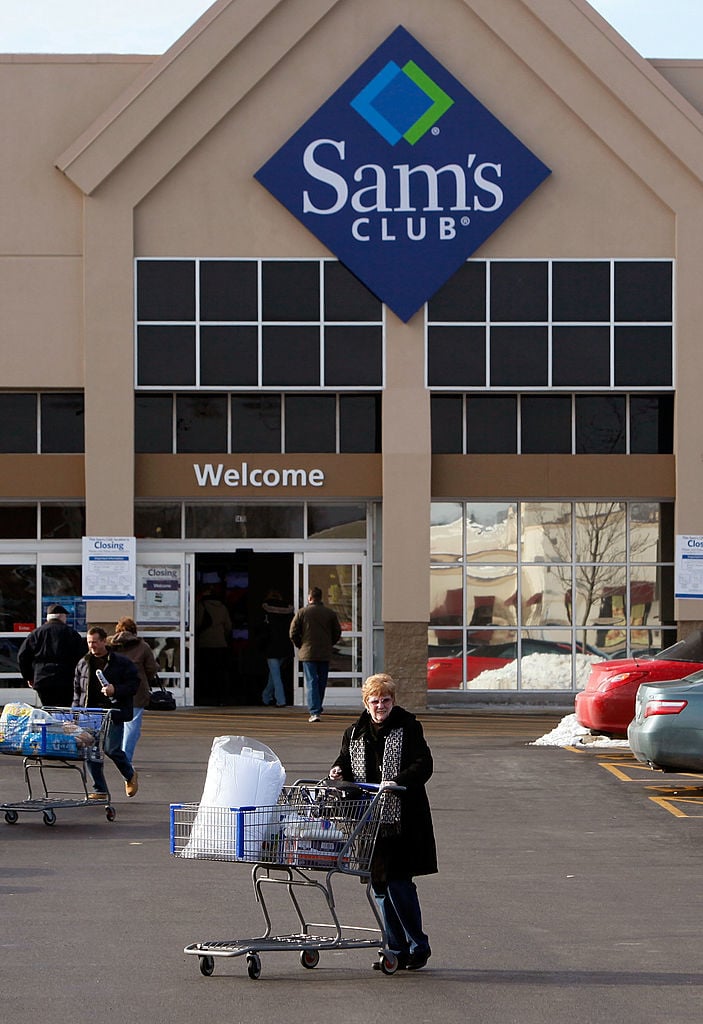 1145 Carr 2, Bo Florida Afuera, Barceloneta, 00617, Puerto Rico
Carr 830, Bayamón, Puerto Rico, 00957
Carr 3 Km 82 Bo Junquitos, Humacao, 00741, Puerto Rico
Three of the Sam's Club locations will be closing in Puerto Rico, where Walmart, incidentally, is the largest private employer. Some island residents took to Twitter to express criticism that the company had decided to take away jobs when the devastation from hurricane Maria is still fresh.
"Walmart is closing 3 of 10 Sam's Clubs in Puerto Rico. It is like kicking a man when he is down. 30% closed with people losing jobs," one person tweeted.
Next: A store in this city will reopen as a distribution center.
21. Tennessee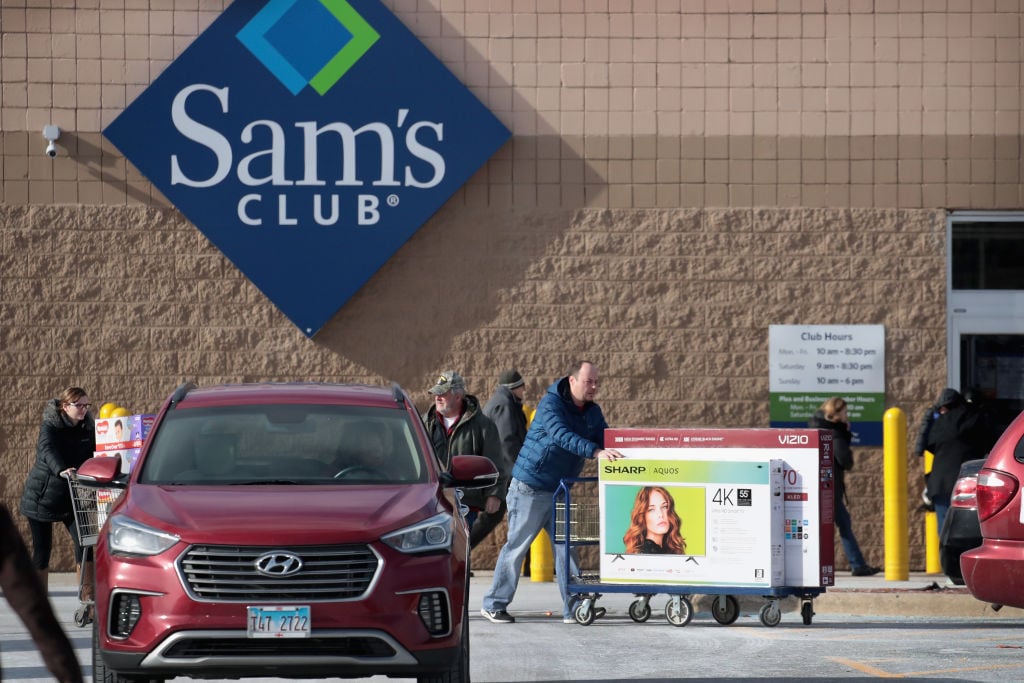 615 Old Hickory Blvd., Nashville, TN 37209
1805 Getwell Rd., Memphis, TN 38111
While a pair of Tennessee Sam's Club stores will close, the store that is closing in Memphis will be converted into an e-commerce distribution center. Fourteen Sam's Club stores will remain open in Tennessee.
Next: Some of the closings were less surprising due to stiff competition.
22. Texas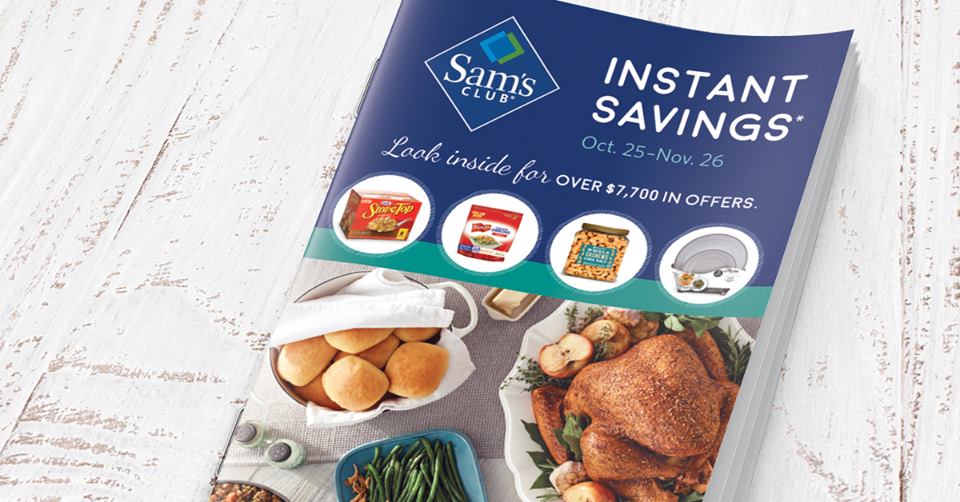 1615 S. Loop W, Houston, TX 77054
13331 Westheimer Rd., Houston, TX 77077
22296 Market Place Dr., New Caney, TX 77357
12919 San Pedro Ave., San Antonio, TX 78216
Four of the 85 Sam's Club stores in Texas will be shutting their doors. A Dallas news outlet reported two of the closings were less surprising because they are "tough markets for retailers of grocery and consumable items." The news reported cited that Houston and San Antonio are the two largest markets for San Antonio-based grocer H-E-B.
Next: Employees showed up to locked doors.
23. Virginia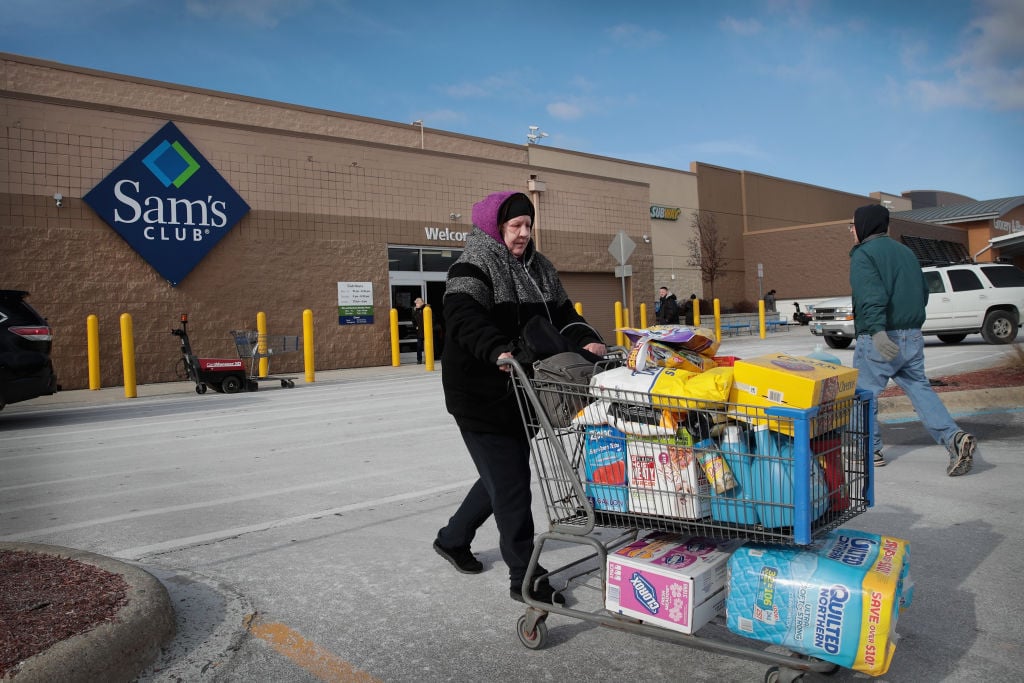 741 E Little Creek Rd., Norfolk, VA 23518
4571 S Laburnum Ave., Richmond, VA 23231
A pair of Virginia Sam's Clubs will be closing their doors for good. Between those stores, more than 300 employees are affected. As with other states, on the day the announcement was made, some employees showed up for work, not having been told yet about the closing. Doors were locked, and a note announced the closure. The stores reopened the following day and will permanently close in upcoming weeks. Fifteen Sam's Club stores will remain open in Virginia.
Next: Costco's hometown sees two Sam's Club closures.
24. Washington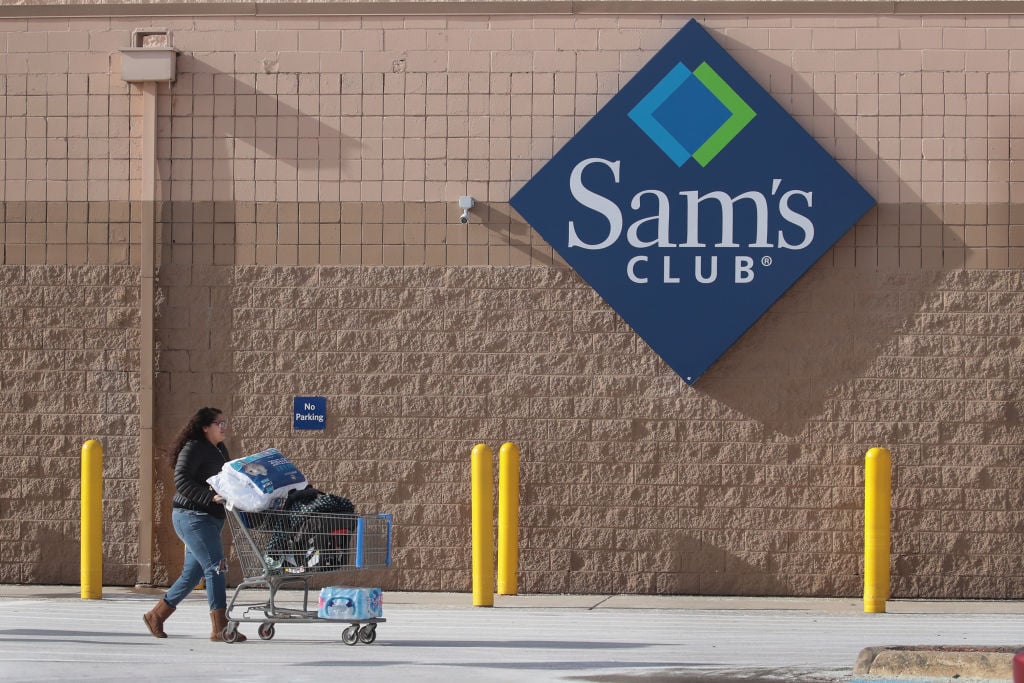 901 S Grady Way, Renton, WA 98057
1101 Outlet Collection Way, Auburn, WA 98001
13550 Aurora Ave. N, Seattle, WA 98133
Three Sam's Clubs stores, all in the Seattle area, will be shuttered. A total of 495 jobs are affected between all three stores. The metropolitan area went from having the three locations to having absolutely no Sam's Clubs within 100 miles. However, the Seattle area is headquarters to rival wholesaler Costco, which has a location near the closing Seattle Sam's Club.
Next: An emotional day for employees
25. Wisconsin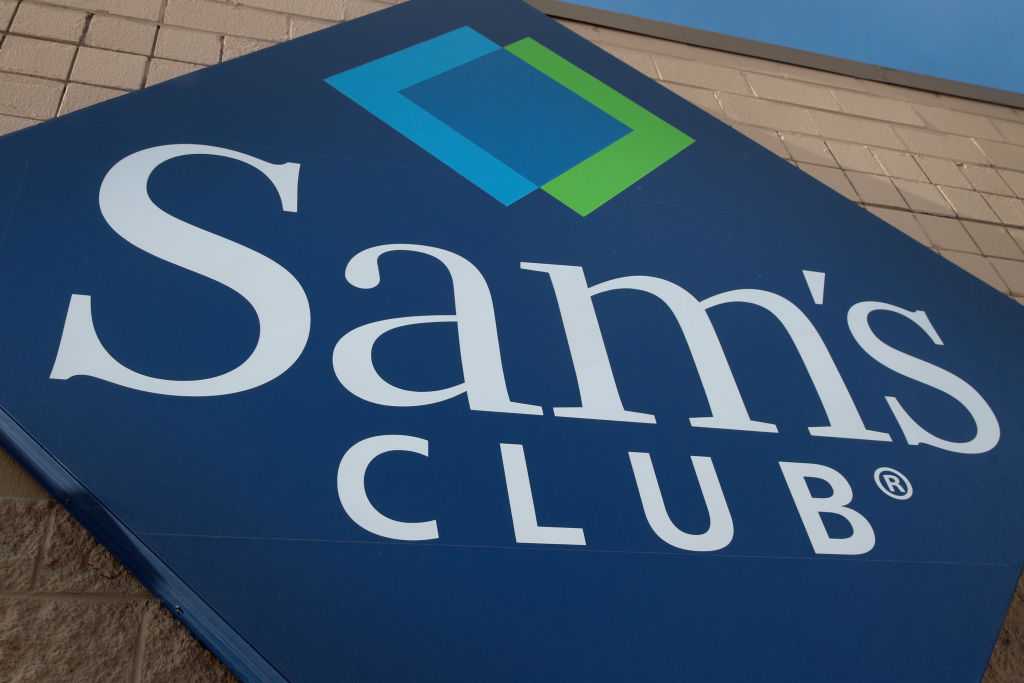 7050 Watts Rd., Madison, WI 53719
1540 S. 108th St., West Allis, WI 53214
It was a sad day for employees of the West Allis, Wisconsin Sam's Club store when they told their store would close. "It was pretty emotional," said one employee. "Most people were crying. I've been there for about four years." She said employees were told by corporate personnel the store would close permanently Jan. 26, 2018. With the closing of two Wisconsin stores, 10 others will remain open in the state.
Check out The Cheat Sheet on Facebook!