10 Surprising Secrets You Need to Know About Southwest Airlines
Southwest Airlines is a bit of an anomaly. It is commonly referred to as a discount airline, despite being one of the largest and most profitable in the country. In some ways, it does everything right — like employing quirky singing flight attendants and advertising the option for two carry-on bags per passenger. In other ways, Southwest Airlines remains one of the most controversial companies in America.
It's no secret travelers have a love-hate relationship with the airline. The aviation industry as a whole is anything but perfect. But when it comes to flying Southwest Airlines, there are a few insider secrets you should know if you want to ensure a pleasant flight. Ahead are 10 surprising facts about Southwest's unique history, policies, scandals, and money-saving perks.
1. It's one of the only major airlines with an open seating system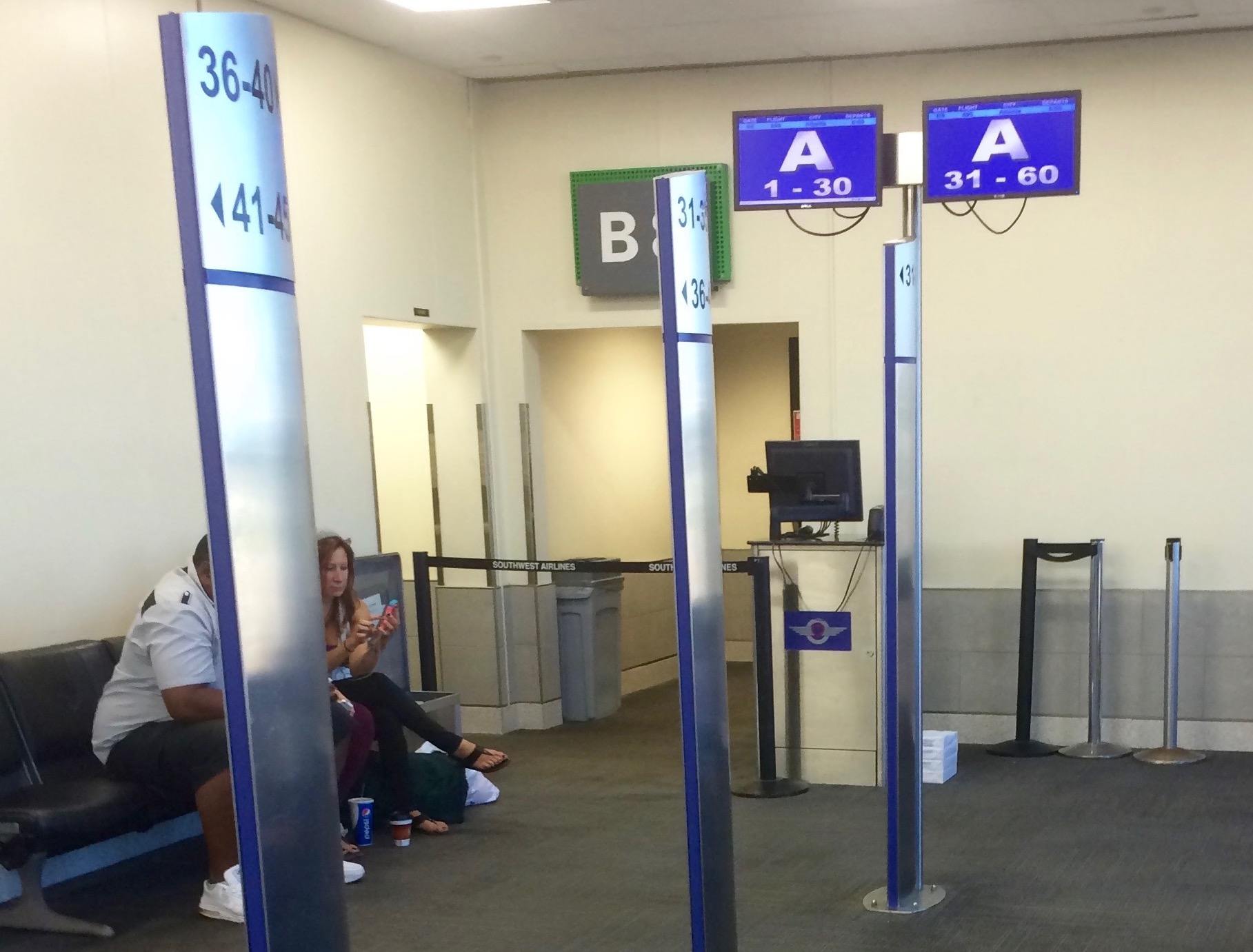 People either love or hate Southwest's complicated seating system
If you're new to Southwest Airlines, you'll definitely need a boarding tutorial as the process is unlike anything you've ever seen before. Southwest does not assign seats, rather they divide passengers in five groups at check-in. Once their group is called, customers proceed to the plane and call dibs on the best seat still available at the time.
This creates what Southwest dubs as operational efficiency and a quicker boarding process. It also allows passengers to opt for aisle seats, window seats, exit rows, or extra leg room at their own discretion. But passengers agree that there is a love-hate relationship with this complicated open seating system. Newcomers unaware of this unique policy could find themselves stuck in a middle seat next to the bathroom with little effort.
Next: The secret to overcoming the dangers of the open seating system
2. Checking in late can cost you big time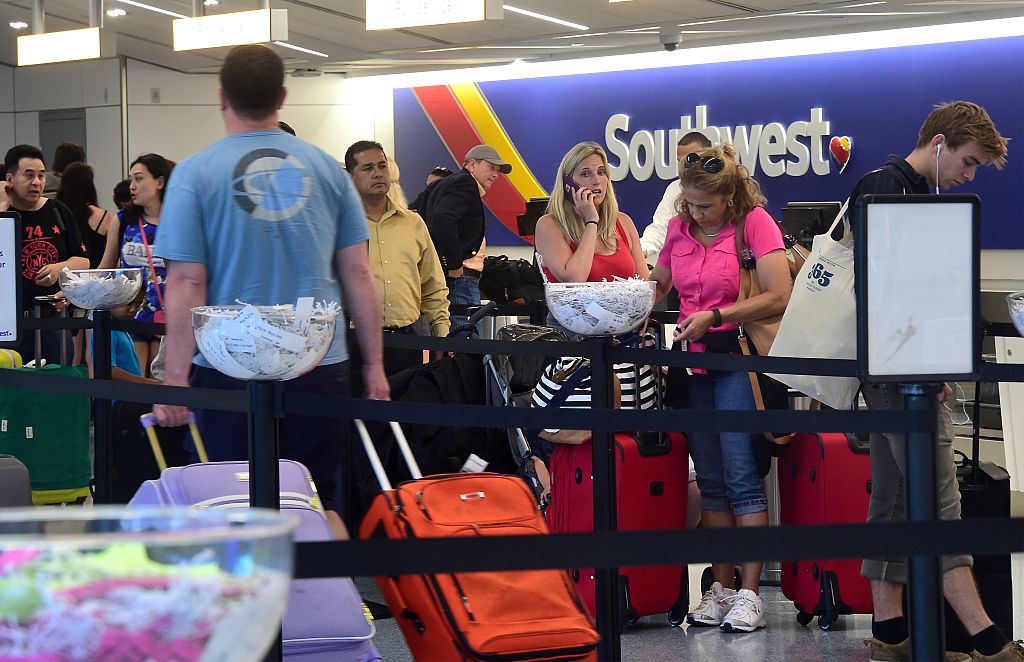 Travelers must check in EXACTLY 24 hours beforehand to ensure a good seat
You may want to set your alarm for a 24-hour flight notice. Why? Because open seating requires you employ a bit of strategy. The earlier you check-in, the better chance you have of securing "A" status — the passengers who board the plane first. Frequent travelers complain that checking in even one hour late could bump you down to "C" status, meaning you board last and are likely stuck with a middle seat and checked carry-on luggage.
If checking in for your flight promptly 24 hours in advance is not an option, many suggest you buck up $15 for early-bird boarding (much cheaper than purchasing a Business Select fare) to reserve a position before general boarding begins.
Next: Why you must prepare for this type of traveling roadblock on Southwest
3. You should get familiar with the delayed or canceled flight policies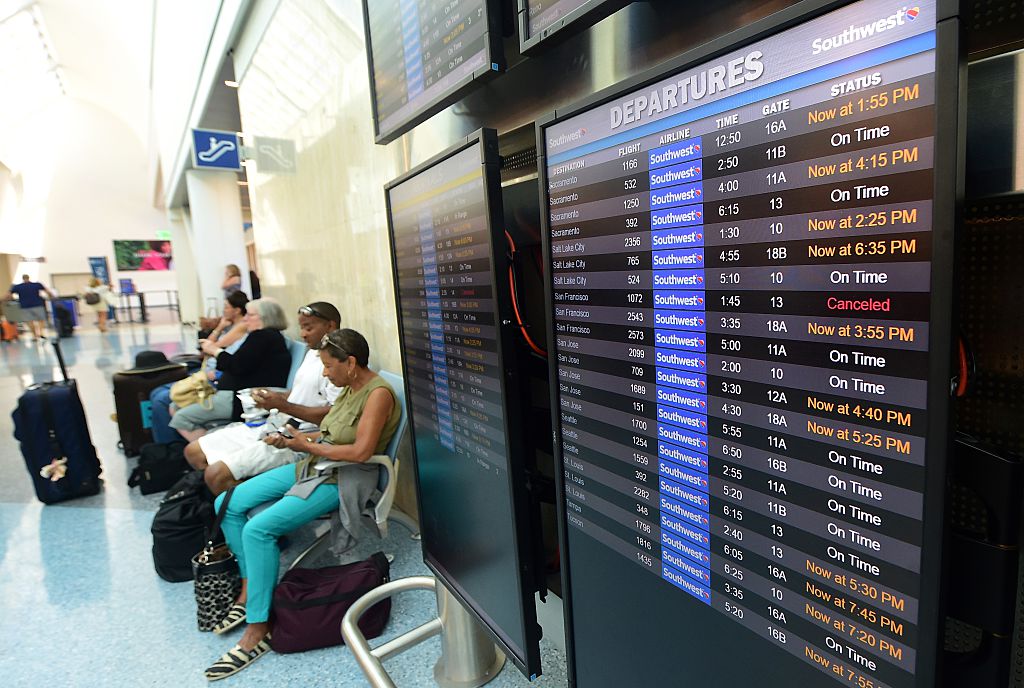 Southwest Airlines is not very punctual
Key perks like the option to carry-on two bags and extra legroom become null and void if your flight gets delayed — or worse — canceled. Unfortunately, data shows that customers should plan for these types of roadblocks if they opt to fly with Southwest. The OAG Punctuality League 2018 results put Southwest in 10th place (well below Delta, United, and American) when it comes to punctuality.
The airline does have a refund policy for these instances, but most passengers would agree it is not the compensation they're most worried about, but the time lost in travel that hurts the most.
Next: A huge perk of flying Southwest
4. Fly on a holiday for extra perks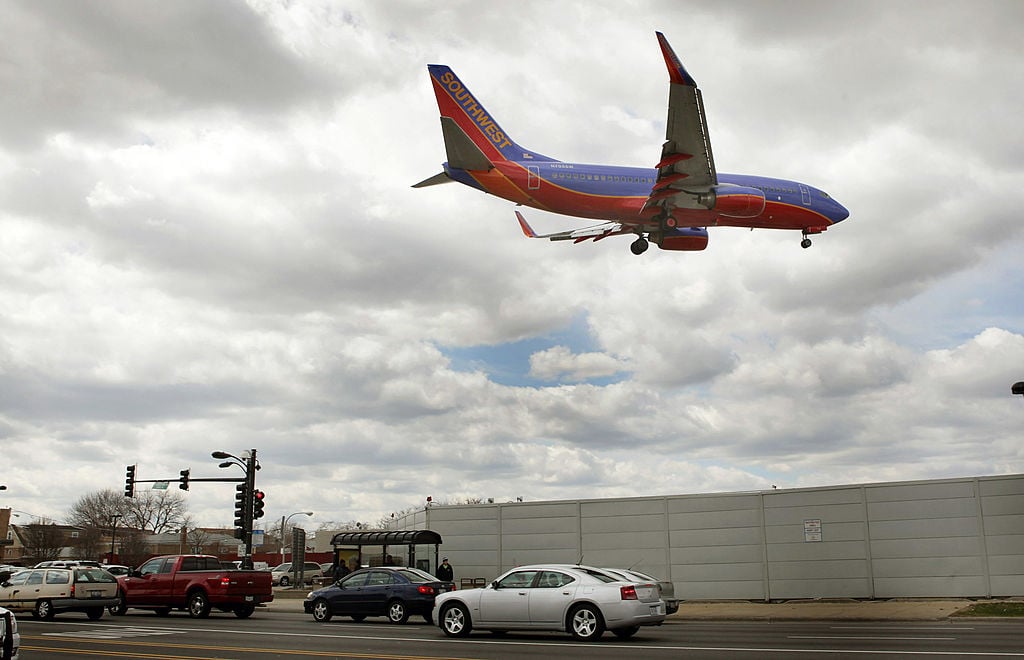 Southwest Airlines offer free alcoholic drinks to passengers on a holiday.
According to Southwest's onboard drink menu, passengers score a free drink on holidays. And we don't just mean an extra serving of soda or juice. It's all about the booze on these special occasions:
New Year's Day
Valentine's Day
St. Patrick's Day
June 18th (Southwest's birthday)
Father's Day
Independence Day
September 20th (Southwest Rapid Rewards credit card's birthday)
Halloween
Thanksgiving
Next: Another relieving policy Southwest honors
5. It has its own version of a price match guarantee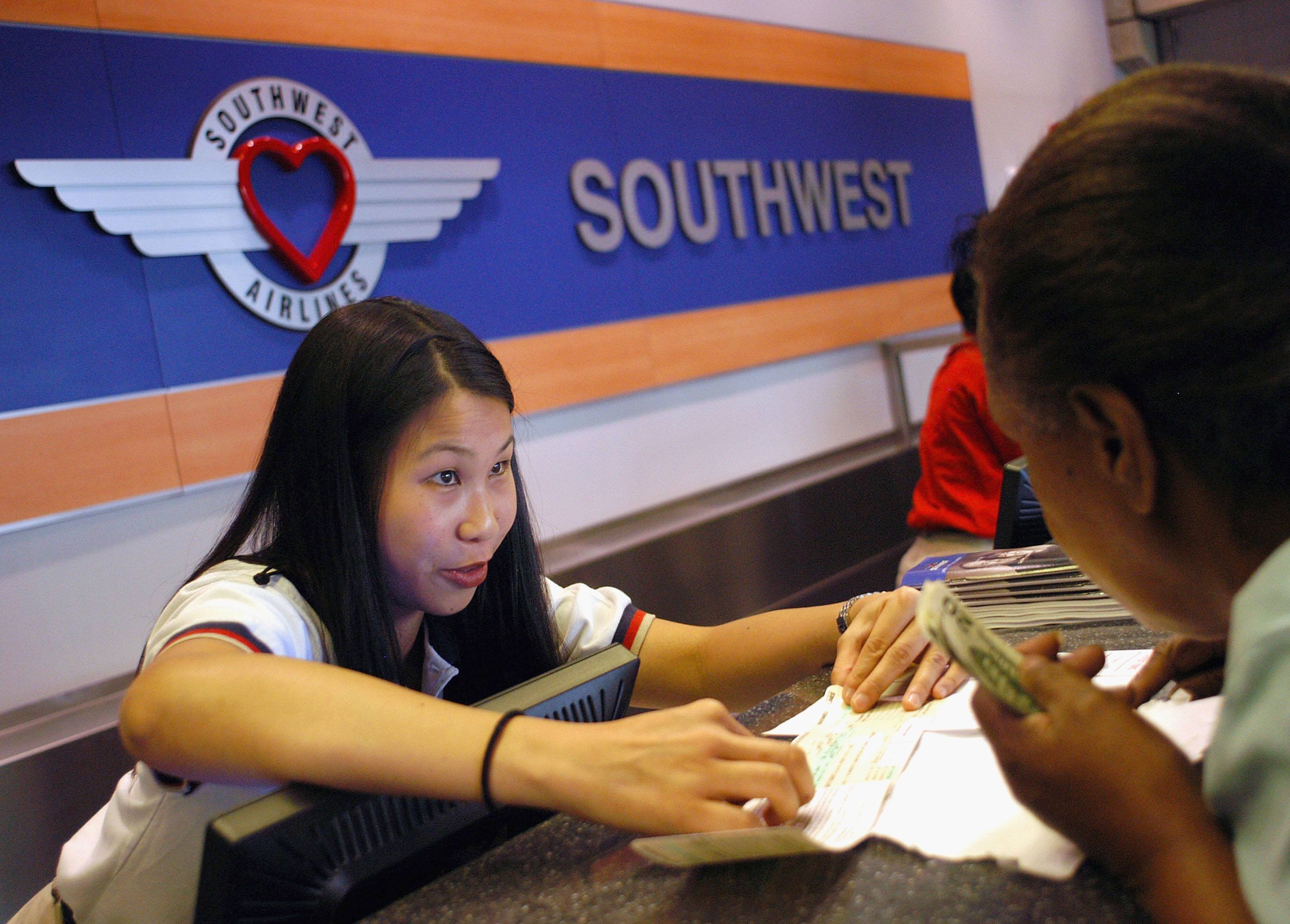 The "price adjustment" feature allows you to rebook a flight if you find a lower fare.
Most airlines bombard passengers with airline change fees for any type of travel modifications. This infuriates customers who book a ticket then find the same fare for $30 cheaper later on. Southwest's "transfarency" policy allows travelers to change reservations to the better option and get reimbursed for the difference. Considering change fees can climb upward of $200 with some airlines, this cost-effective feature makes Southwest travelers quite happy.
Next: An alarming fact about the airline's planes
6. Southwest Airlines operates an aging fleet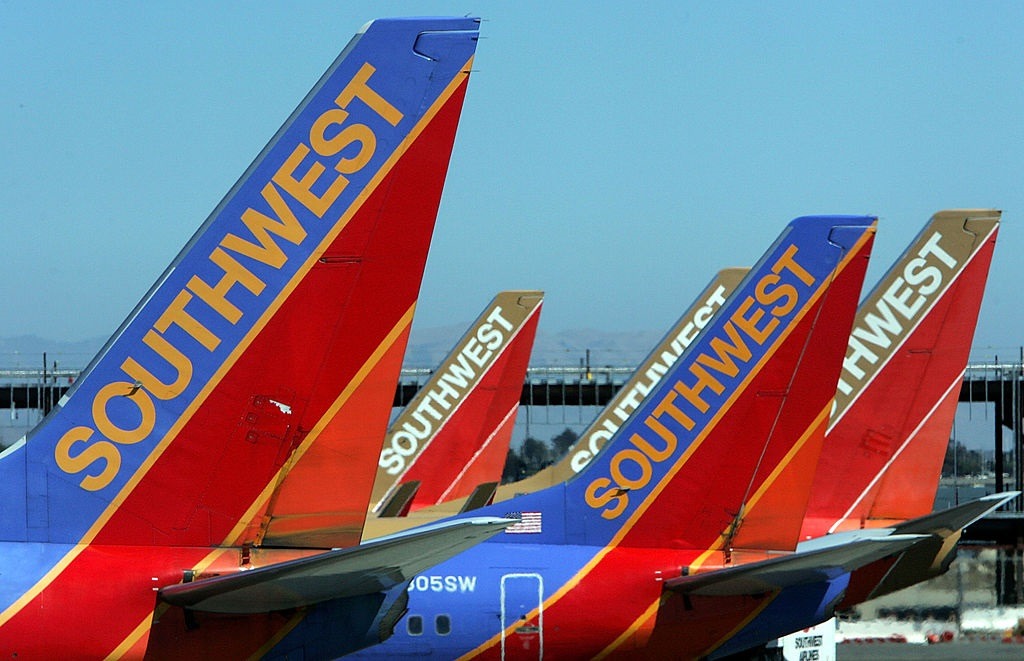 The airline's average fleet age is 11 years old.
With so many recent mechanical issues and tragedies on flights, passengers carry concerns about the safety of aircrafts now more than ever. Southwest Airline's operating fleet is quite old in comparison to the other major airlines. Its aircraft has an average age of 11 years, which falls on the higher end of the spectrum when comparing newer fleets owned by Spirit (six years) and Frontier (five years). Tired Southwest planes are definitely cause for concern but fall nowhere near Allegiant's alarmingly ancient 17-year-old fleet.
Next: The city Southwest loves the most
7. Chicago (Midway) is Southwest Airline's busiest hub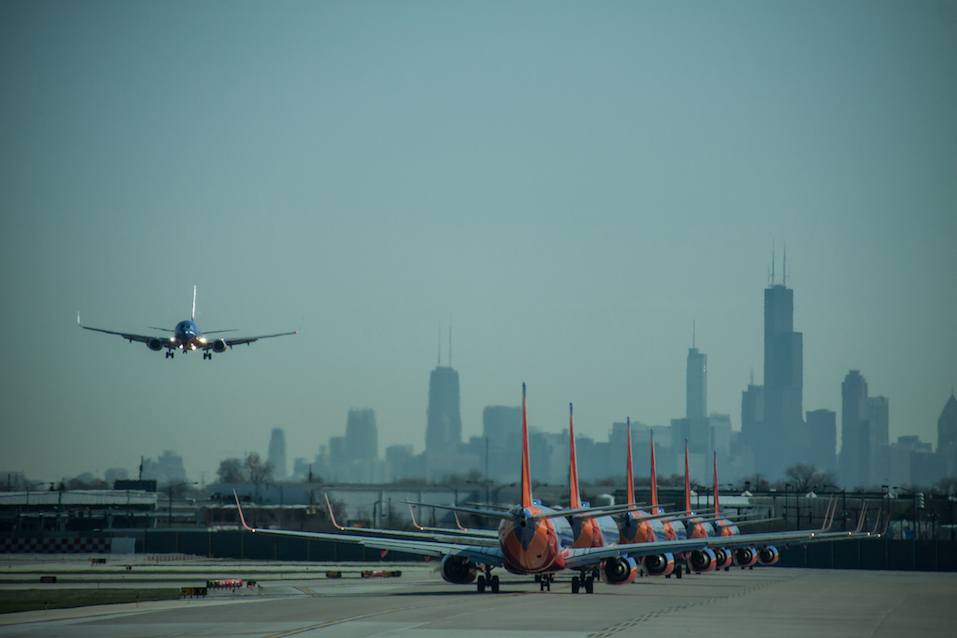 More people fly Southwest in Chicago than any other city
Southwest's only destinations were Dallas, Houston, and San Antonio prior to 1975. Now they serve over 100 locations across the U.S as one of our 10 major airlines. Travelers looking to get away at a moment's notice have the best chance of doing so in Chicago. Roughly 251 departures leave that hub each day and disperse to 63 non-stop cities.
Next: You can thank Southwest for a lot of aviation trends
8. It stayed ahead of the technology curve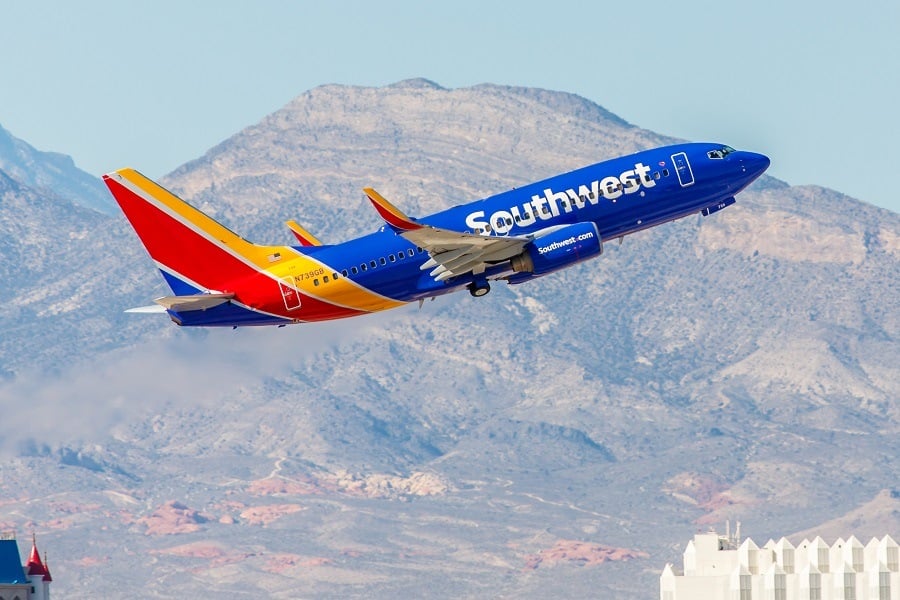 Southwest maintains their hold on aviation innovation
Southwest Airlines has a track-record for debuting some of the aviation industry's most trendy features. They created one of the first airline websites in 1995 called the "Southwest Airlines Home Gate". By 2017, every plane was equipped with wifi for passenger use, causing other airlines to scramble to keep up.
Southwest also partnered with Pratt and Whitney to develop a pressure-washing system that allows the airline to clean engine turbine blades at the gate. The airline estimated the program would save $17.5 million in fuel and eliminate up to 188 million pounds of carbon dioxide emissions.
Next: The secret to Southwest's success
9. It buys only one type of airplane, the Boeing 737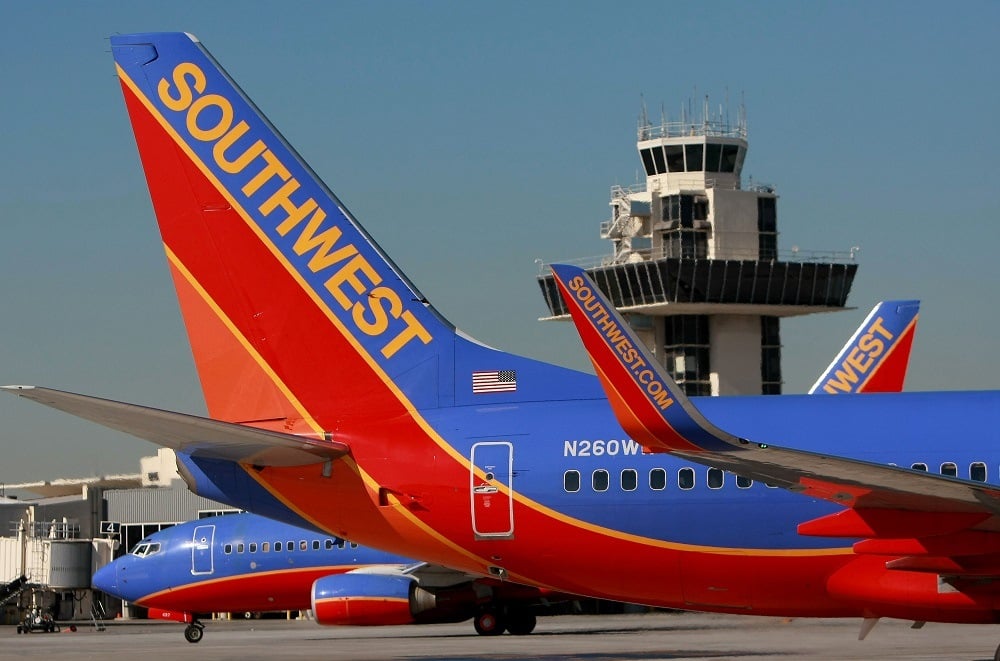 Southwest has been profitable for 45 years in a row.
There's a reason Southwest Airlines has maintained a profitability streak for four decades. The company is fanatical about keeping costs at bay by buying all the same Boeing 737 airplanes. It recently began selling its fleet of smaller planes, the 717, to Delta to accommodate more passengers on their preferred larger 737 planes.
Such financial success is an impressive feat for a company stuck in an industry people love to hate. Despite delayed take-offs and wonky boarding policies, Southwest takes top spot for customer satisfaction according to Consumer Reports most recent survey.
Next: Even Southwest isn't immune to scandals and controversies
10. Southwest has had its fair share of controversy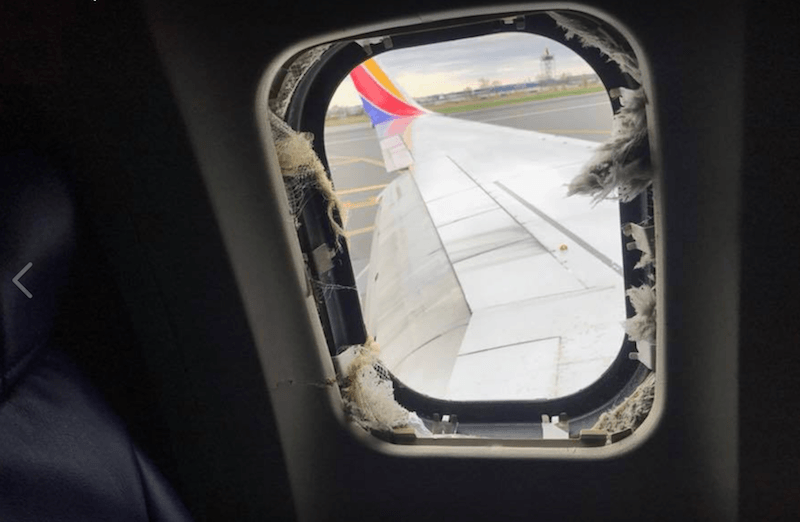 When it comes to bad PR, all airlines are created equal.
Though passengers seem to hate Southwest Airlines the least, the company is not immune to damaging controversy and tragedy. An April 2018 flight turned deadly when a woman was partially sucked out of the airplane's shattered window. Another video of police dragging a woman off a plane went viral and sent the airline into social media repair mode.
And finally, there's even a chance you'll get dropped off at the wrong airport. Case and point: a man opened a lawsuit against Southwest for accidentally landing a plane at the wrong airport. The plaintiff is looking for $74,999.99 to counteract the "severe mental anguish, fear and anxiety" he suffered as a result of the ordeal.
Follow Lauren on Twitter @la_hamer.
Check out The Cheat Sheet on Facebook!