Surprising 'Teen Mom' Star Salaries Revealed. This Is Who Makes The Most Money.
MTV caught a lot of flak for glorifying teen pregnancy when it launched pilots for 16 and Pregnant and the Teen Mom series. But with nearly eight seasons and a few wildly successful spinoffs under their belt, Teen Mom has become one of the network's most watched reality shows. The cast of this MTV series has experienced countless highs and lows, but America hangs on every word.
Radar online recently revealed the Teen Mom star salaries and it suddenly became clear why these families continue to film such personal scenes. It's a gold mine. Ranked from lowest to highest, here are the teen mom's that make the most money.
12. Briana DeJesus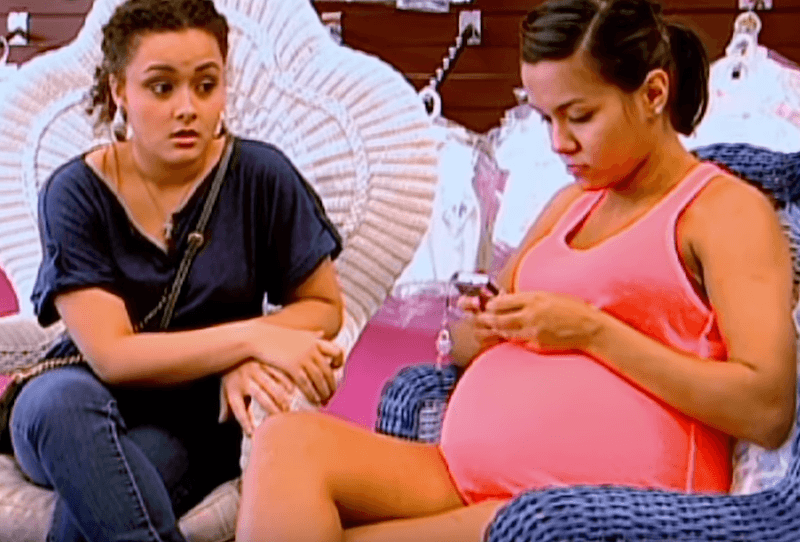 Though Briana is a relative newcomer to the show, Radar online reports MTV decided to pay this young mom $20,000 for her debut season-long appearance on Teen Mom 2. Such a high payout for a newbie garnered backlash from her tenured co-stars, but MTV responded by claiming her salary was equivalent to what the other ladies earned for their second season scenes years ago.
Next: Even ex-boyfriends can cash in on reality TV.
11. Matt Baier
Radar online said Amber Portwood's ex-fiancé earned between $5,000 and $10,000 per episode of Teen Mom — not too shabby considering the pair dated for just three years. As you'll see later, he earned far less than his former fiancé, but that didn't stop him from cashing in on fame.
Matt wrote a tell-all book that spilled all kinds of behind-the-scenes details about Amber, MTV, and his ongoing substance abuse. But unfortunately, preliminary data suggests this project will wind up in the red thanks to terrible online reviews and measly book sales.
Next: How do the dads stack up?
10. The TMOG Dads
The Teen Mom OG dads — Ryan Edwards, Gary Shirley, and Tyler Baltierra — reportedly earn $25,000 per episode. This is in large part thanks to Amber Portwood, who fought hard for Gary to receive the same salary while they were together. The women have always earned higher salaries than the men (it is Teen Mom, after all) but considering these original dads have withstood seven seasons and counting, it's likely that number creeps higher moving forward.
While Ryan Edwards struggled with a drug addiction, Tyler Baltierra earned a sizable profit from the book he wrote with wife Catelynn called Conquering Chaos and Gary Shirley diversified his income stream with his personal line of cookies and condoms.
Next: A ex-baby-daddy with something to say
9. Adam Lind
America has Adam Lind, cast member on Teen Mom 2 and Chelsea Houka's ex, to thank for revealing the cast's reality TV salaries on Instagram. Radar online confirms he made $200,000 to film season 6 but will not be signing on for season 8. His rant references the need for one last free trip to New York City to film the season 7 reunion before leaving the show for good.
Despite cashing MTV checks for years, Lind wrote, "I'm so much better than being bribed by money. I wasn't raised to be greedy and sucked into this evil world."
Next: Teen Mom 2 star poised for a raise
8. Chelsea Houska
Chelsea Houka, now Chelsea DeBoer, made $250,000 to film season 6 of Teen Mom 2. Radar online confirms that her costars also made the same amount at the time of filming. But Adam Lind claims Chelsea's salary has increased routinely as new seasons air and expects she will make upward of $300,000 for season 8 and beyond.
Next: A quiet teen mom
7. Leah Messer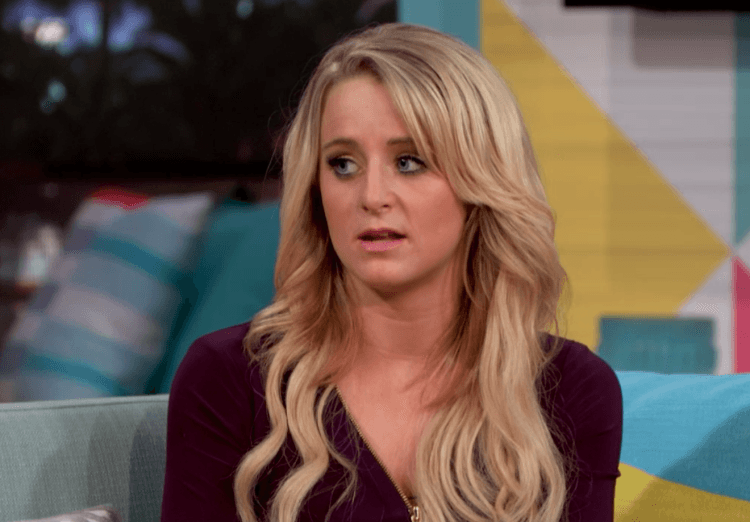 Of all the Teen Mom 2 ladies, Leah Messer stays the farthest away from the spotlight. She does earn a similar salary to her costars, but she has yet to experiment with other business ventures, book deals, or reality spinoffs. Her social media pages suggest Leah spends her days co-parenting two twin girls and one younger daughter with her second ex-fiancé, Jeremy.
Next: There's no shortage of controversy with this girl
6. Jenelle Evans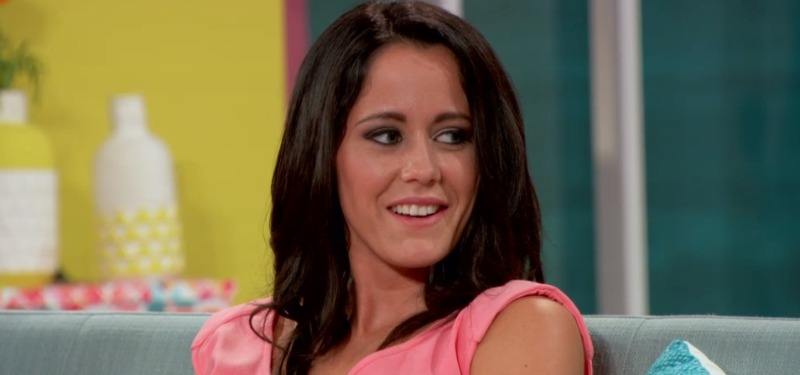 Despite losing custody of her first child to her mother due to drug use and irresponsible behavior, Jenelle Evans told a radio show she made a little over half a million dollars in total for her time on Teen Mom as of 2015. Today, Jenelle earns the same seasonal salary as her TM2 cast mates, roughly $300,000. But MTV recently chose to cut ties with her husband, David, after he made anti-LGBTQ comments on social media, so it's likely Jenelle will make less money than she's used to as a result of his firing.
Next: A business-savvy teen mom
5. Kailyn Lowry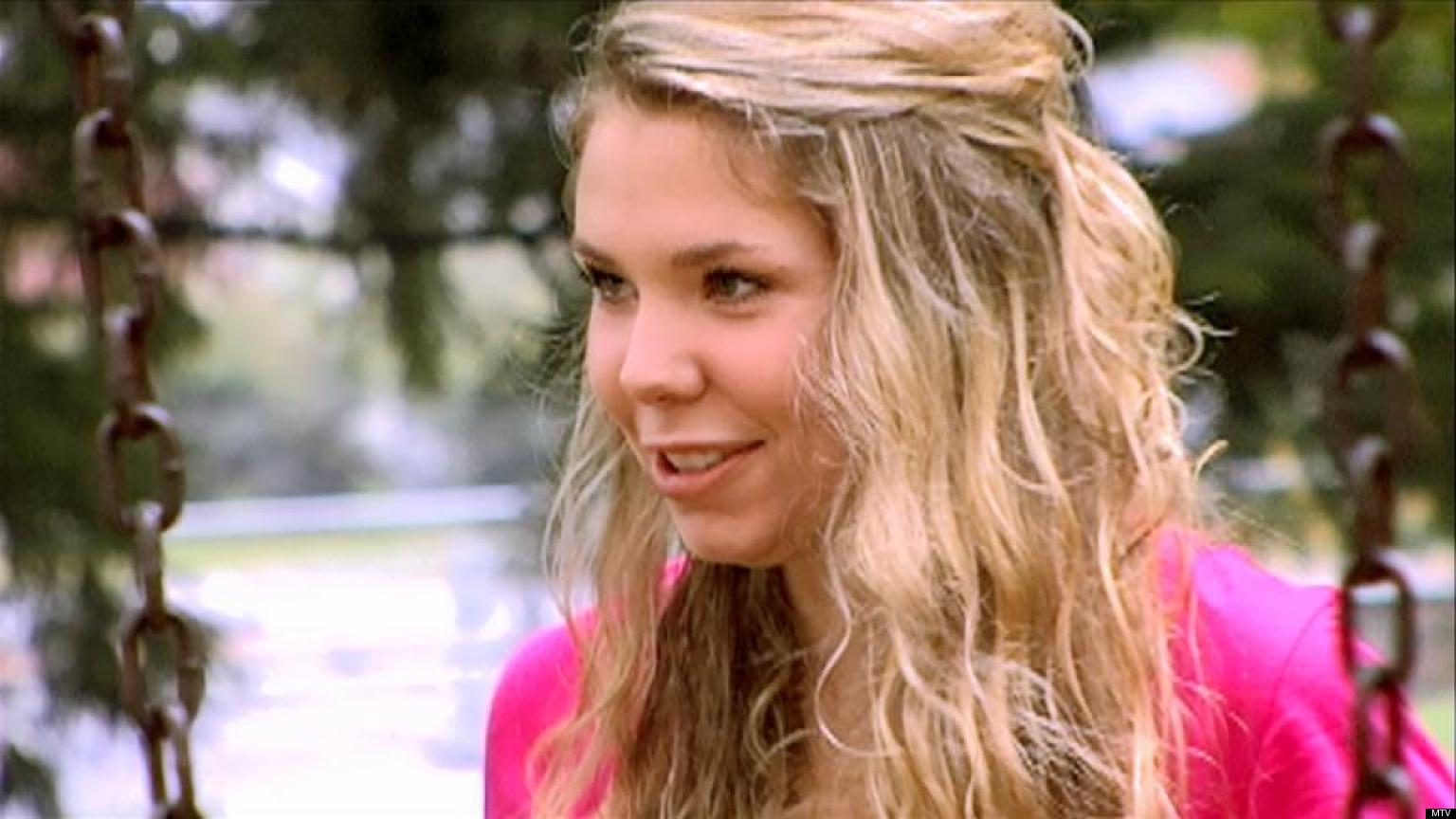 Kailyn Lowry also earns $300,000 per season to film with her three kids. The mom has penned more books than any of her co-stars including two memoirs, an adult coloring book, and a children's book.
Kailyn's bank account is also padded with additional income as the co-host of a weekly podcast with Chrisley Knows Best star, Lindsie Chrisley, and a presumably large bonus for appearing on Marriage Boot Camp.
Next: This mom earned six figures to appear on another reality TV show.
4. Catelynn Lowell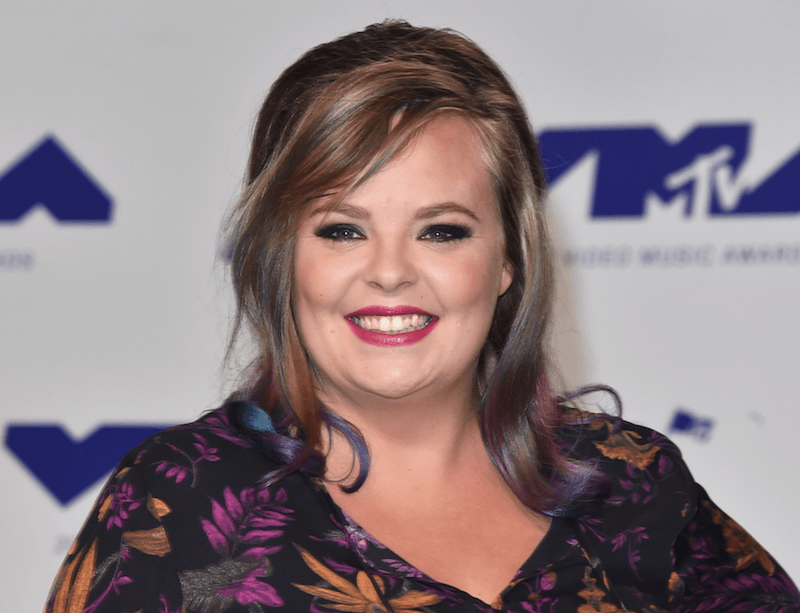 Though Radar online pegs the Teen Mom OG stars' salaries at $25,000 per episode, Blasting News suggests Catelynn Lowell and the other women earn at least $500,000 per season as the original teen moms. She and her husband Tyler, earn more than enough money to fund pricey rehab stints for multiple family members, brand new cars, and a farmhouse renovation in Michigan.
The couple launched an online clothing boutique using their Teen Mom salary that already appears to be profitable. It's also rumored Catelynn and Tyler pocketed $100,000 for filming another reality show, Couple's Therapy.
Next: Amber's salary revealed
3. Amber Portwood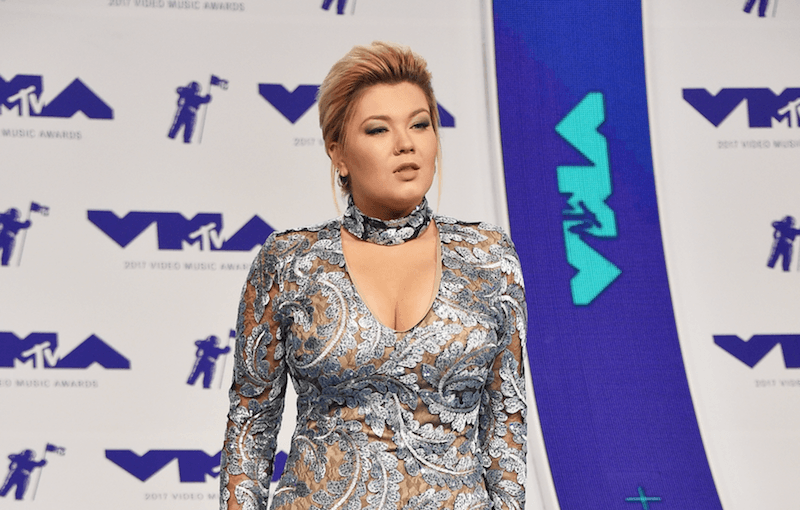 Amber Portwood was forced to reveal her salary in court while facing charges for domestic violence and neglect. Amber confessed that she was paid $140,000 per six-month contract, or $280,000 per year, to film her scenes in 2011. The women get annual raises, and it's assumed she also makes the same money as her TMOG co-stars, anywhere from $250,000 to $500,000 per year today.
Amber has also launched multiple businesses, written a memoir, and filmed scenes for Marriage Boot Camp with her ex, Matt Baier — all of which earned her additional income.
Next: An uber-rich TMOG
2. Maci Bookout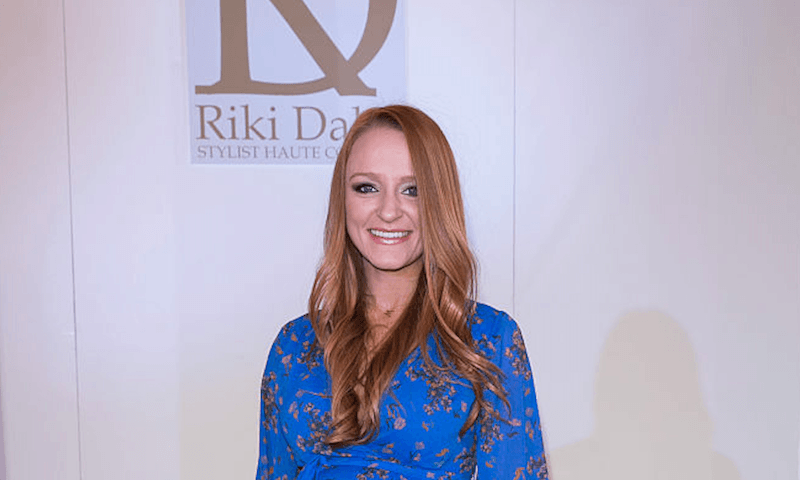 With more than seven seasons (more than 20 episodes each) under her belt, Maci is making serious money as one of MTV's most beloved reality stars. She's arguably the series' most popular star, so MTV has no problem paying her close to half a million bucks to film her daily life in Chattanooga, Tennessee. Maci's book, Bulletproof, became a New York Times best seller in 2015 and the t-shirt company her husband owns is wildly successful in its own right.
Next: The richest Teen Mom star by far
1. Farrah Abraham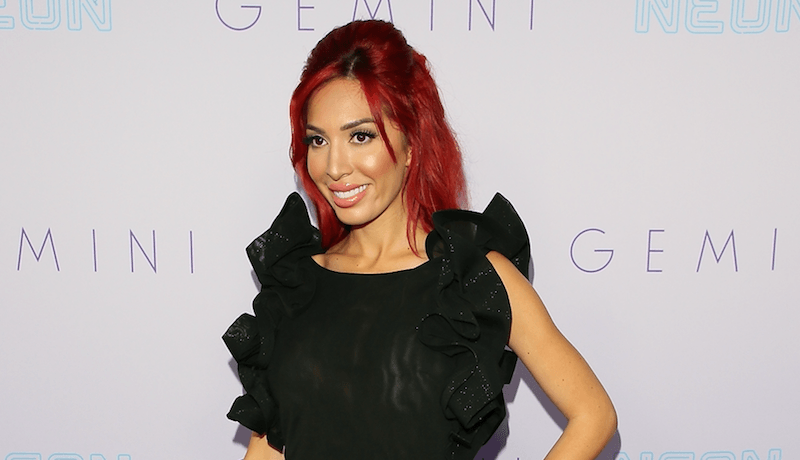 Farrah may be the richest Teen Mom stars of all time, but how she earned her money is highly controversial. The Squander estimates her net worth to be $3 to $6 million, thanks to time spent on Teen Mom, Couples Therapy, and Single AF. Of course, she's also raked in millions publishing adult-themed video links on CamSoda at a whopping $12,000 a pop.
Her continued involvement in adult entertainment caused MTV to terminate their partnership with her, but she doesn't seem worried about her financial future. She is, however, pursuing a $5 million lawsuit against Viacom for wrongful termination and gender discrimination.
Next: What about the kids?
The kids
The kids of series have been in the public eye since birth, so it seems only fair they be compensated for it. Adam Lind divulged his young daughter Aubree has made over $50,000 for her appearances on MTV. This means the other kids are also paid handsomely, but their parents have remained tight-lipped on the real number.
Rumors occasionally swirl that MTV pays the women to have more kids. Though, this has never been verified, a former boyfriend once spilled the beans to Teen Mom Talk Now that Jenelle was offered $20,000 to have another child.
Next: The (sometimes) significant others
The boyfriends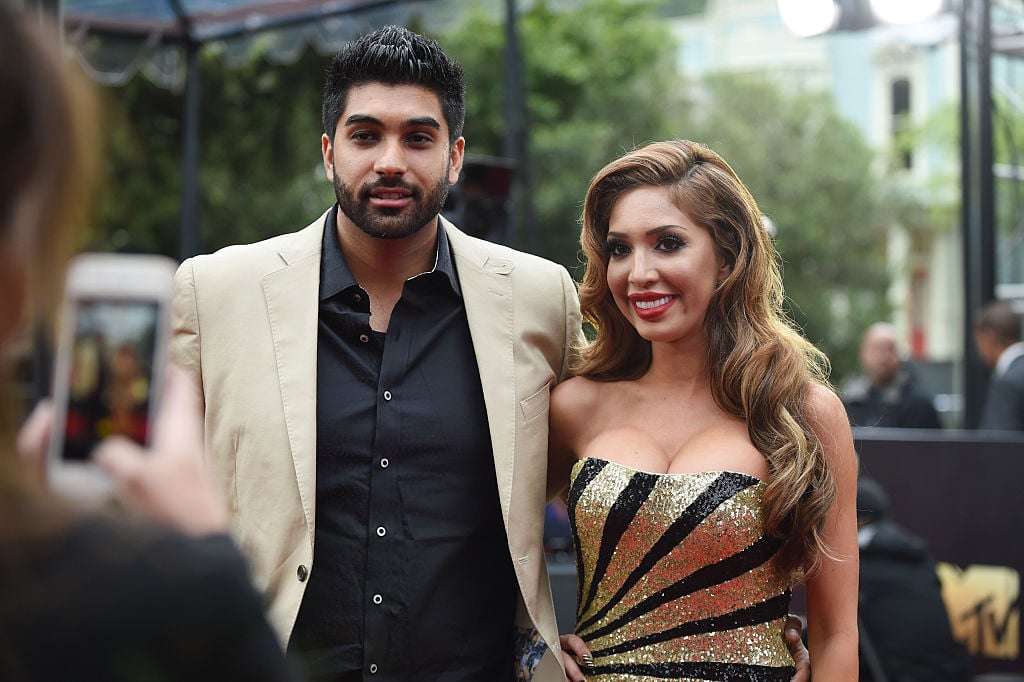 Occasionally, the Teen Mom stars invite their boyfriends or girlfriends to appear on the show. But Simon Saran, Farrah's on and off again boyfriend revealed just how little he is compensated for his time. Wetpaint reports MTV offered Simon just $250 plus expenses for a season 6 reunion interview, to which he declined.
Next: The perks don't stop there!
Additional income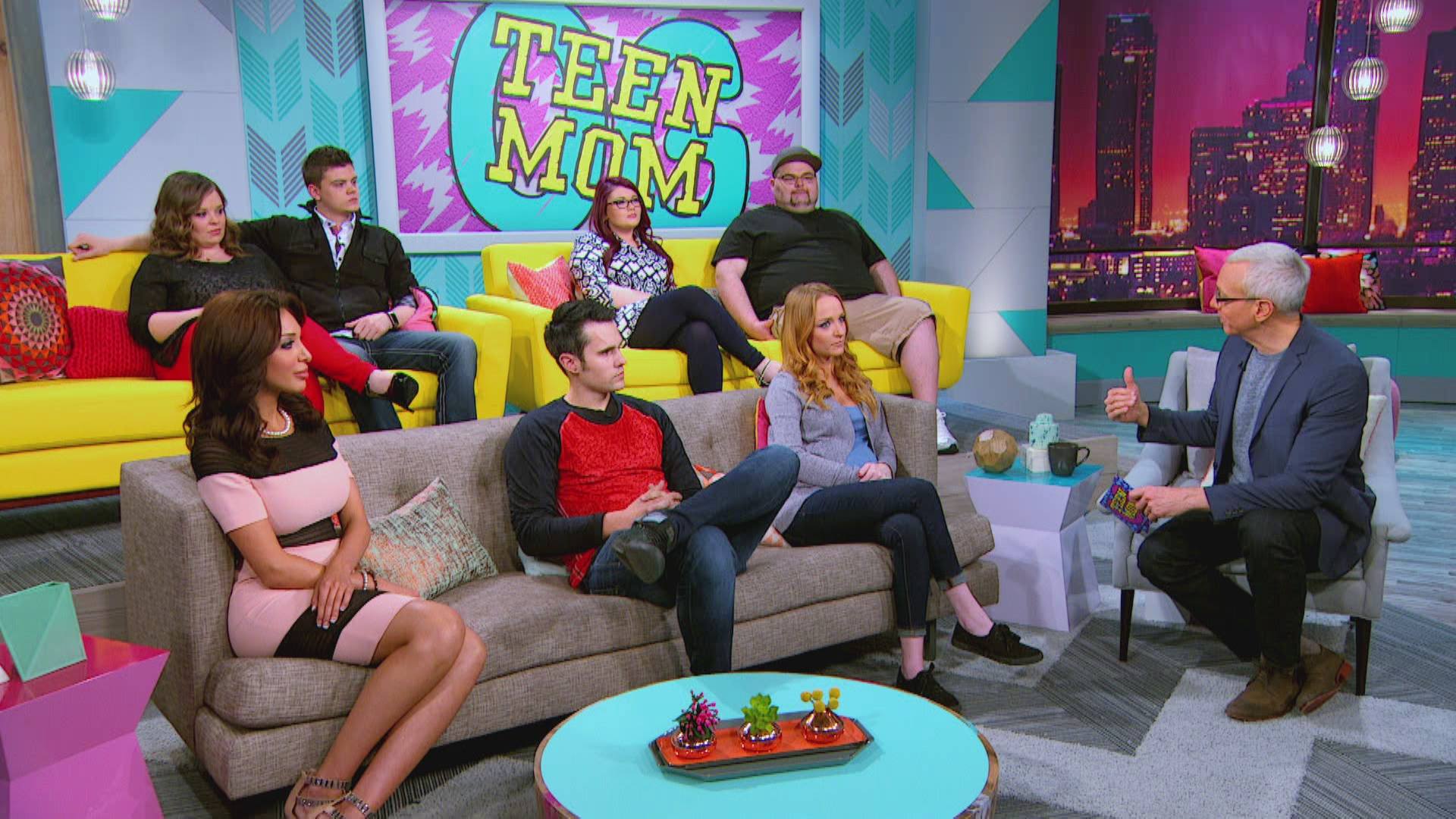 Of course, there are added bonuses to growing up in the public eye. The TM cast members reportedly earn additional income ­– $1,000 per episode — for filming reunion shows and MTV specials. Their meals are covered when they eat at restaurants during filming and their trips to New York City to film after shows are always paid in full. Jenelle said in her 2015 radio interview that her favorite part of filming was The Olive Garden gift cards given to her as bonus payment.
Follow Lauren on Twitter @la_hamer.
Check out The Cheat Sheet on Facebook!