The 10 Most Expensive ZIP Codes in America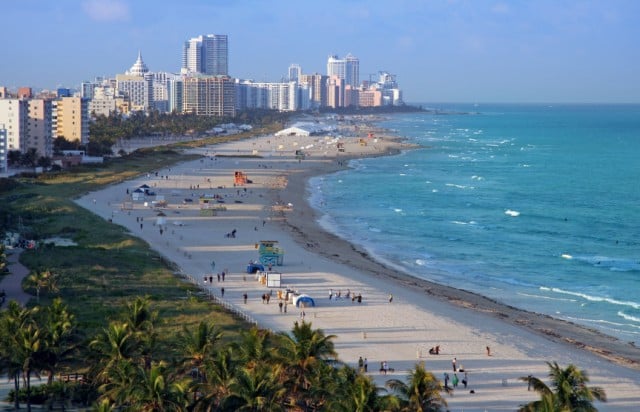 They say that if you want to be successful, or at least feel successful, you need to surround yourself with successful people. And what better way to do that than to live in one of America's most prominent, expensive areas? After all, these are places that are home to enormous concentrations of wealth, where doctors, scientists, entrepreneurs, politicians, and other highly successful individuals call home.
Thanks to data from PropertyShark, a real estate data firm, we can narrow all of the nation's ZIP codes down to a short-list for those looking to be immersed in success and wealth. The only issue is that there is a very steep barrier to entry — median prices for homes start in the millions of dollars. The data PropertyShark has compiled has been covered by the likes of CNBC and New York real estate news site The Real Deal, and the numbers themselves are fairly jaw-dropping in stature.
For example, just to break into the top 20 most expensive ZIP codes in America, you'd be looking at median home prices of at least $2.134 million dollars — located in San Marino, Calif. And especially in the state of California, real estate prices are fairly lofty from Eureka to San Diego. Fourteen of the top 20 real estates from PropertyShark's data are located in California, by far the most of any state. In fact, there are only three states that actually do show up among the top 20 — California, New York, and Florida.
Clearly, the nation's wealthiest residents are conglomerating in a very few select parts of the country.
It's not too difficult to discern why, or how, this is happening. A quick glance at the top ten alone, which we've listed below, shows some of the more well-known havens for the wealthy. Lower Manhattan, Miami Beach, Silicon Valley — all of these areas are represented on the list, with average home prices ranging from $2.6 million for a place in Los Altos, California, to more than $5 million in Sagaponack, New York, which is in the famed Hamptons on Long Island.
These are areas that are magnets for the Wall Street elite, tech entrepreneurs, and venture capitalists, all of whom tend to have swollen bank accounts. And they'd have to, to be able to afford to live in these particular areas.
Looking at the top ten below, there really isn't much in terms of surprises. As mentioned previously, New York City zip codes take two spots, which, naturally, is home to some of America's (and the world's) richest individuals. Areas in California that landed in the top ten include Orange County, Beverly Hills, and Silicon Valley in the Bay Area, again, all areas that shouldn't come as much of a surprise.
Miami Beach was the only ZIP code to land among the top ten that isn't located in either New York or California.
To develop the rankings, PropertyShark took median home prices for properties sold between January 2014 and May 2015. One thing to keep in mind is that there are certain areas that had less sales than others, which may have had an impact on the averages. For example, a chart from CNBC shows that while there were 578 sales taken into account in Beverly Hills, there were a mere 28 in Newport Beach. Had those homes in Newport Beach been concentrated in wealthy neighborhoods, the data may be skewed a bit.
Even so, it's hard to dispute that the top ten are all desirable areas, filled with some of the country's richest and most successful people. We've listed, in descending order, the top ten below. Included are the ZIP code, the city in which it's located, and the average median home price, per PropertyShark's data.
Here are the top ten:
94022 – Los Altos, Calif., $2.6 million
33109 – Miami Beach, Fla., $2.65 million
92662 – Newport Beach, Calif., $2.675 million
10007 – New York City, N.Y., $2,763,711
10013 – New York City, N.Y., $2.8 million
94301 – Palo Alto, Calif., $2,827,500
90402 – Santa Monica, Calif., $3,062,250
90210 – Beverly Hills, Calif., $3,221,250
94027 – Atherton, Calif., $5.05 million
11962 – Sagaponack, N.Y., $5.125 million
For more insight, head over to PropertyShark.
Follow Sam on Twitter @SliceOfGinger
More from Money & Career Cheat Sheet:
Want more great content like this? Sign up here to receive the best of Cheat Sheet delivered daily. No spam; just tailored content straight to your inbox.