Survey: Don't Shut Down Government to Stop Obamacare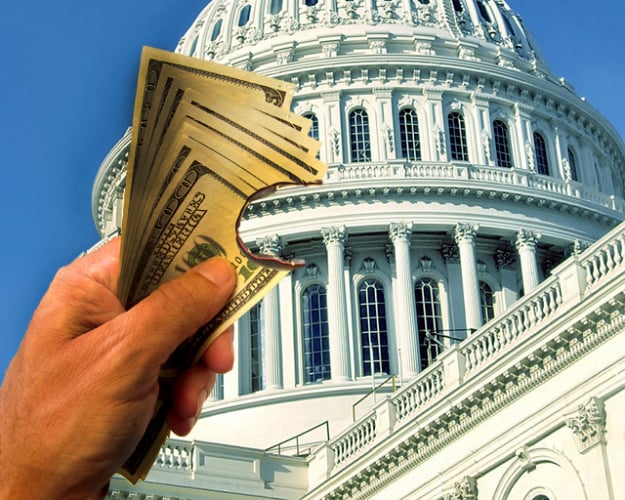 The CNBC All-America Economic Survey of 800 people across the country found that Americans oppose defunding the Affordable Care Act by a margin of 44 percent to 38 percent. Not only are many Americans against defunding health care reform, but respondents' opposition increased when asked if they supported defunding it at the cost of a government shutdown. To that query, 19 percent said that Obamacare should be defunded even if the government is shut down as a result, while 59 percent answered no, and 22 percent were unsure.
Breaking down those figures further shows, unsurprisingly, that opinion is quite partisan.
Generally, excluding the possibility of a government shutdown, a 51 percent majority of Republicans, 40 percent of independents, 36 percent of Republicans who do not identify themselves as Tea Party supporters, and only 26 percent of Democrats want Obamacare to be defunded. Of any group, independents appear to be most troubled by the prospect of defunding health care reform, opposing the measure by a small plurality of 44 percent to 40 percent. When the possibility of a government shutdown was included, the number of independents against the measure increased to 65 percent.
Sixty-five percent of Republicans who also identify themselves as Tea Party supporters want Obamacare defunded, and a 54 percent majority support that strategy even if it means a government shutdown. This was the only demographic measured in the poll with such a majority. Republicans in general and the broader population showed a similar but less extreme divide, while among Democrats and independents, the ratio was flipped.
A strange twist of fate placed the beginning of enrollment for the Affordable Care Act and the first day of the new fiscal year on the same date: October 1. That coincidence gave Republicans an opportunity. On Friday, Republicans in the House of Representatives pushed through a stopgap bill by a party-line vote of 230 to 189 that would fund the federal government for the upcoming fiscal year if discretionary spending for the Affordable Care Act is eliminated.
Both President Obama and Democrats in the Senate, where the party has a majority, have made clear that legislation would not progress any further than the House of Representatives, which makes a government shutdown likely unless someone gives up. Without that resolution, significant parts of the government could shut down on October 1, and within several weeks, the United States could default on its federal debt for the first time in history.
However, on NBC's "Meet the Press" on Sunday, four members of Congress — two from each party — were asked if there would be a shutdown. All four answered answered no. Speaking before lawmakers on Monday, Senate Majority Leader Harry Reid also called the House bill "dead on arrival," but Republican Sen. Ted Cruz of Texas pledged that he will use every procedural move to block a continuing resolution to fund the federal government that does not include language to defund Obamacare — and that includes a filibuster.
His stance is extreme even for Republicans, given Senate Minority Leader Mitch McConnell does not think filibustering a bill that defunds Obamacare is the best route. "All it does is shut down the government and keep Obamacare funded, and none of us want that," he said. With the Senate scheduled to vote on the House's funding bill, the stage is now set for legislative ping-pong, as Bloomberg Television's "Surveillance" described on Tuesday.
Follow Meghan on Twitter @MFoley_WSCS
Don't Miss: Is Ben Bernanke the Best Fed Chairman in History?