Survey: EU Sentiment Turns Positive Again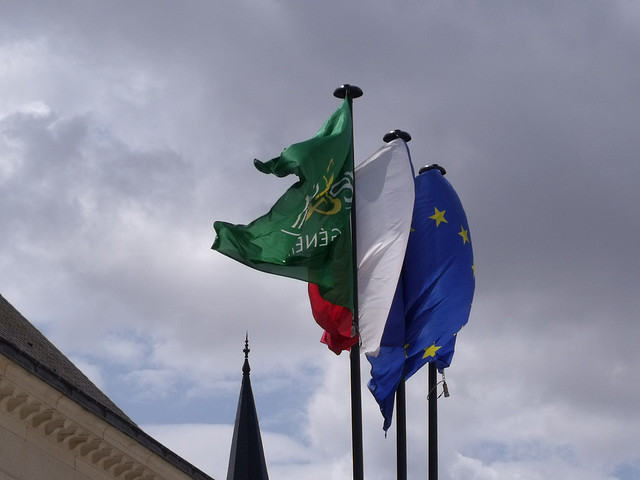 Investor sentiment in the eurozone soared during August according to a report by Sentix, Reuters reports.
For the first time since mid-2011, the index ended in the positive for eurozone countries, jumping by more than 11 points to finish at +6.5. This outpaced the predictions of most economists, who forecast a modest jump from the -4.9 value for July to around -2 for the subsequent month. Expectations of future economic performance in the months to come also jumped, continuing gains that were made in June and August.
Especially surprising is the change in the core European countries versus changes seen in other countries across the globe. According to the Sentix report, in both the United States and Japan, investor sentiment barely changed at all, while emerging markets posted small gains.
Even in Eastern Europe, which had a modest gain, the index showed more improvement than across the globe. In Latin America, the index dropped from 2.2 to -1.5, representing the third straight month of alternation across the zero mark, a contrast to numbers in the teens from just a few months ago.
The data from Sentix are just the latest in a series of positive indicators that appear to be pointing toward good things to come for the eurozone. Since the end of August, the Organization for Economic Cooperation and Development adjusted its growth predictions upward, sentiment among consumers and manufacturers has risen, and imports and exports have risen in the area. This has led some to use the word "recovery" with an attitude more serious than wishful for the first time in months.
However, the good news about economies of the European Union's member states may not be good news for everyone.
Mario Draghi, the chief of the European Central Bank, has repeatedly expressed concerns that positive economic indicators can drive market interest rates upward. Such changes would make borrowing more expensive for smaller businesses, an especially relevant effect in eurozone economies such as Greece and Italy, where economic conditions still remain far from flourishing. Draghi expressed caution in the wake of the bank's meeting Thursday, holding that the ECB is committed to keeping rates at historic lows for an extended period, according to Reuters.
Another point from the Sentix report concerns the impact of the ECB's policies on bond values. For the first time since mid-2011 — in a similar pattern to the investor sentiment indicator — the bank's effect on bond prices fell below zero. While this may appear to be bad news, it isn't: This means that investors no longer believe that the ECB is propping up bond prices, i.e., it means that the bonds are more likely to hold their value themselves. It also means that ECB policy may increase bond yields, rather than bond prices, moving into the last quarter of 2013.