Survey: Job Openings Rose in May Thanks to a Hiring Spurt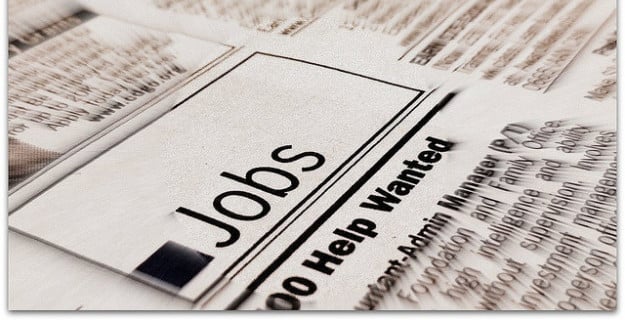 The U.S. Department of Labor's Job Openings and Labor Turnover Survey put the country's labor market in sharper focus following its June employment report, which showed that payrolls rose by a better-than-expected 195,000 and hourly earnings advanced 2.2 percent, the biggest year-over-year gain since July 2011.
Renaissance Macro Research economist Neil Dutta said the "improvement in employment and the improvement in wages suggest aggregate incomes are rising quite nicely," according to Bloomberg.
Earlier this year, the consumer spending growth thesis put forward by many analysts and economists postulated that end of the payroll tax holiday would cause the majority of Americans to tighten their financial belts and cut back on discretionary spending. But from the Labor Department's numbers, it is clear that companies are hiring workers. Stronger home and automobile sales signal that consumer demand will increase in the second half of the year, and job openings have grown, albeit slowly, while fears that demand will be held back by the effects of the payroll tax and federal spending cuts have seemingly waned.
The figures reported on Tuesday revealed that the number of job openings in May increased marginally, rising by 28,000 to 3.83 million from a revised 3.8 million the month before. The hiring rate and the quits rate also improved. In May, 4.44 million people were hired, pushing the hiring rate to 3.3 percent from 3.2. percent. At the same time, total firings, which exclude retirements and other voluntary departures, remained largely unchanged at 1.74 million.
In the twelve months through the end of May, the economy created a net 1.8 million jobs, with 51.9 million hires and 50.1 million separations. Still, there are quite a few more job seekers than there are open positions: Tuesday's survey indicated that there are approximately 3.1 job hunters for every opening, an increase from about 1.8 when the recession began in December 2007. But the fact that another 2.2 million people quit their jobs in May, up from 2.19 million in April, signaled that more Americans are confident in the job market because most workers will not quit unless they have another job or are sure they can find one. The quit rate held at 1.6 percent.
Retailers accounted for the biggest increase in available employment. Comparatively, the category including professional and business services showed a decrease.
Strengthening demand for big-ticket items like automobiles and homes has been brought about by both recovering home values and higher stock market returns, which have put many Americans in a better position to capitalize on lower interest rates. The improved job market has also been essential. Together, the strengthening of demand and the stronger labor market are giving Federal Reserve policymakers room to begin scaling back their $85 billion-per-month stimulus program. At a June 19 press conference, Federal Reserve Chairman Ben Bernanke said the Fed may scale back the bond-buying program this year and end it in mid-2014 if the economy meets its growth targets.
June's employment situation report left the unemployment rate unchanged at 7.6 percent. That rate compares with the 8.1 percent recorded in August 2012, which was the most recent figure available to Fed policymakers when they first announced the asset purchases in September.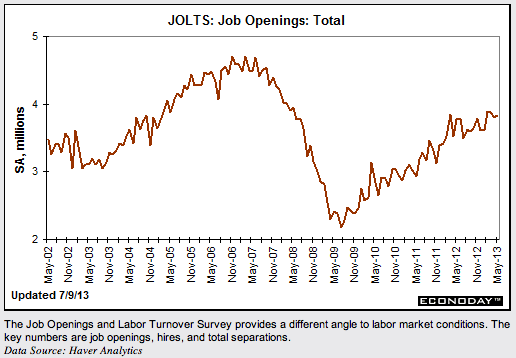 Follow Meghan on Twitter @MFoley_WSCS
Don't Miss: IMF's Lagarde: U.S. Could Be Growing Faster.