Survey: Part-Time Work Growing More Due to Economy Than Obamacare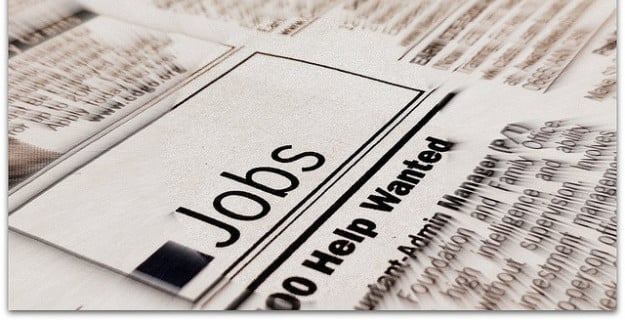 In defense of his administration's decision to postpone the provision of the Affordable Care Act that requires businesses with 50 or more full-time employees to provide those workers with a minimum level of health insurance coverage or face tax penalties, President Barack Obama said more than 96 percent of the affected companies provide employer-sponsored coverage already. That argument was also meant to assuage fears that Obamacare would hurt businesses by burdening them with greater labor costs in a tough economic environment — costs so great that as many full-time workers as possible would be shifted to part-time schedules.
Both sides of the debate have a wealth of facts, figures, and anecdotal evidence to support their claims. The latest addition to this store of knowledge is the most recent Duke University/CFO Magazine Global Business Outlook Survey, which polled 530 chief financial officers of United States-based companies. While employers' reluctance to hire full-time workers due to economic uncertainty and the coming Obamacare insurance requirements is notorious, the study found that full-time domestic employment is expected to rise nearly two percent in the U.S. If that proves to be the case, the unemployment rate would fall to less than seven percent within a year — that is ostensibly good news for the economy. But 59 percent of the respondents said that they have increased the proportion of temporary and part-time workers in their workforces or shifted toward outside advisers and consultants. Of those, 38 percent attributed the shift to the implementation of the Affordable Care Act, while another 44 percent said it was because of extreme economic uncertainty.
Many companies that will be subject to the employer mandate have made a lot of noise about the requirement. Peter Bensen, McDonald's (NYSE:MCD) chief financial officer, said in a conference call last year that Obamacare will cost the company and its franchisees an additional $140 million to $420 million per year. While he later told the Huffington Post that he regretted making the comment, Whole Foods (NASDAQ:WFM) Chief Executive Officer John Mackey told NPR in January that Obamacare was "like fascism." Boeing (NYSE:BA) even lobbied unsuccessfully to have the legislation repealed.
However, companies like McDonald's, Whole Foods, and Boeing represent only a very small portion of the American business community. "You've got 5.7 million firms in the U.S.," Mark Duggan, who served as the top health economist at the White House's Council of Economic Advisers from 2009 to 2010, told the Washington Post. "Only 210,000 have more than 50 employees. So 96 percent of firms aren't affected. Then if you look among those firms with 50 or more employees, something on the order of 95 percent offer health insurance. So it's basically 10,000 or so employers who have more than 50 employees and don't offer coverage."
The argument many in support of Obamacare try to make is that the employer mandate applies to very few companies in the United States and the majority of the companies that will be required to offer employer-sponsored coverage already do. That is what the numbers suggest, but, as the concern from large companies show, it is not the whole truth.
McDonald's concerns are particular to its brand of business; the company owns just 11 percent of its restaurants while the rest are franchised. This means that while new health care costs are the particular burden of the franchise owners, which are small business when compared to the mega-corporations that are fast-food chains, the added labor costs will still hurt McDonald's if the franchisees cannot afford to expand. Furthermore, just because a company already offers health insurance to employees doesn't mean that it will not have to make changes to comply with Obamacare. The mandate requires that companies provide affordable insurance, meaning that it costs no more than 9.5 percent of household income, it requires insurers to cover a minimum set of benefits, and it taxes so-called Cadillac plans, or the most expensive health insurance plans. That tax is of particular concern to unions, which typically negotiate coverage that falls above the tax cutoff.
The fact that employers, even those who already offer coverage to their workers, are required to make changes that will add to labor costs is why so many polled CFOs highlighted the Affordable Care Act as a top internal concern and a reason for shifting full-time workers to part time.
Economists also debate whether Obamacare can really be blamed for the growth in part-time employment. So far this year, part-time or contract employment in low-wage industries — retail, restaurants, temporary staffing firms, and home health care — have accounted for a large portion of payroll additions. Christopher J. Conover, a researcher at the right-leaning American Enterprise Institute made that very argument in a piece entitled "Who can deny it? Obamacare is accelerating U.S. towards a part-time nation," which was originally published in Forbes on July 31.
It is not uncommon for the number of part-time workers to surge during a recession, nor is it uncommon for that measure to abate post-recession. However, Conover's research found that in the first sixth months of 2013, 4.3 part-time jobs were created for every full-time one. This level is historically elevated; the United States economy typically creates three full time jobs for every part-time job. But if the this trend continues and the number of part-time workers soars above 9 million — barring no recession — it would be historically anomalous. "Should that happen, it would be hard to avoid the conclusion that Obamacare's employer mandate had something to do with this reversal," he concluded.
Other economists have argued that the data on which Conover based his research is flawed. The method of comparison is susceptible to creating extreme values, argued Bloomberg's Evan Soltas, and Conover's data — taken from the Bureau of Labor Statistics' household survey — was too volatile to draw accurate conclusions from small samples.
But survey data indicates that Conover was correct, even if his methodology was flawed. Executives at staffing and payroll firms agree with that assessment: faltering economic growth at home and abroad, plus the new health care costs, make part-time workers a smarter financial choice. "They have put some of the full-time positions on hold and are hiring part-time employees so they won't have to pay out the benefits," Client Staffing Solutions' Darin Hovendick told Reuters. "There is so much uncertainty. It's really tough to design a budget when you don't know the final cost involved."
It also bears remembering the businesses lobbied for the employer mandate tax to be postponed; "We're Listening to Businesses about the Health Care Law" was the title of the White House blog post announcing the delay.
Here's how the major U.S. indexes traded on Friday:

Follow Meghan on Twitter @MFoley_WSCS
Don't Miss: Computer Error Pushes Jobless Claims to Post-Recession Low.